While breaking into the professional circuit at a very young age is seen as a big achievement, raising your levels in the latter years of your career is just as impressive.
Footballers are extraordinary athletes. These days, where we're getting more and more familiar with seeing teenagers break into the professional setup, a footballer is expected to hit his peak by the time he turns 25.
He will be at the peak of his physical and mental sharpness by the time he turns 25 and wowillave gained adequate knowledge and experience to be thorough with what he is supposed to do on a football pitch. However, that is just the general trend and we've seen many exceptions to that.
Some players, owing to a multitude of reasons, hit their peak much later and become incredible footballers in their latter years. Without further ado, let's take a look at five of the best late bloomers in football.
---
#5 Josip Ilicic - Atalanta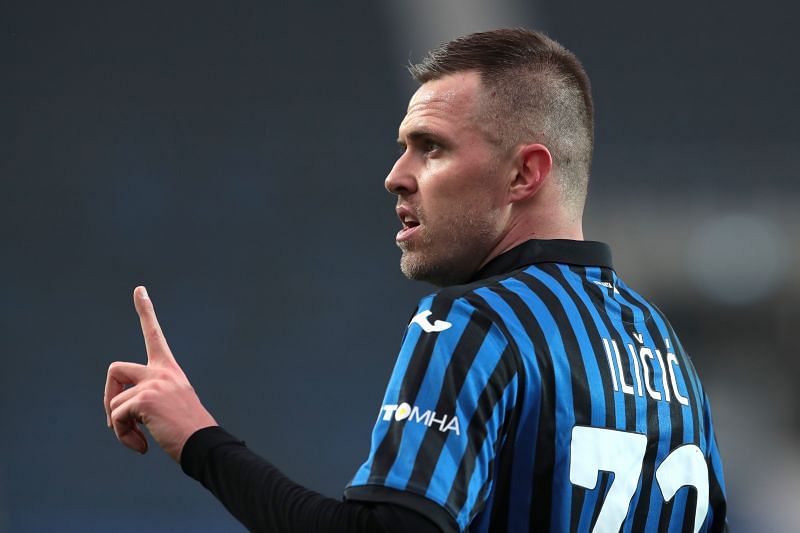 Not many Italian teams have surprised us in the recent past as much as Atalanta did in the 2019/20 season. They were in with a shout in the title race and it had a lot to do with several individuals stepping up and grabbing the opportunity to shine in an exciting team by the scruff of its neck.
Josip Ilicic was chief among those players. Ilicic scored a whopping 20 goals and provided five assists from 33 games across Serie A and UEFA Champions League last term and was arguably one of the best attacking midfielders in Europe last season.
Ilicic is now 33-years-old and he only started being a consistent performer in the 2017/18 season. Until then, the biggest impact he has had was in the 2015/16 season with Fiorentina, where he scored 13 goals and provided five assists in the league.
Even then, when you look at it, you can see that Ilicic simply started playing the best football after he turned 28.
That's the time around which a lot of players start to fade. Ilicic has been in good form this season as well, scoring six goals and providing eight assists in 25 appearances in the Serie A this term with nine of those appearances coming off the bench.
#4 Ciro Immobile - Lazio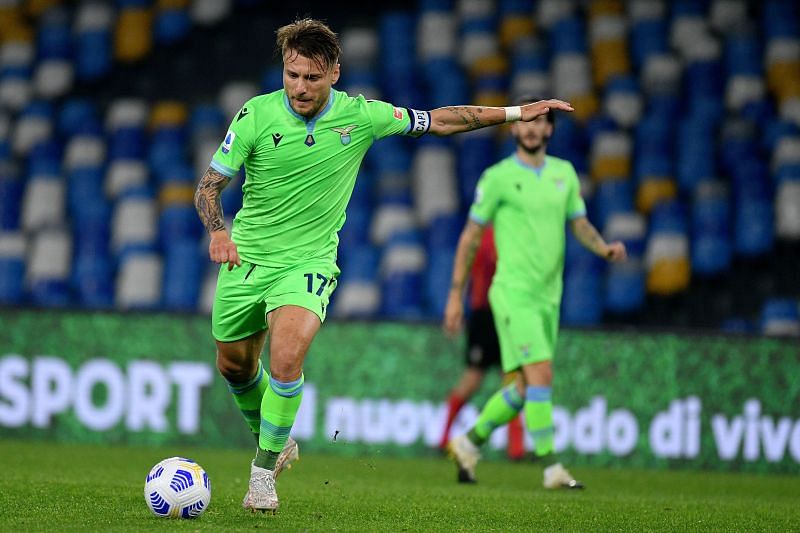 The Lazio striker has been a journeyman for the majority of his career. After barely being given a chance at Juventus as a youngster, he spent unimpressive loan spells at Siena and Grosseto before impressing at Pescara.
Immobile has played for Genoa, Torino, Borussia Dortmund, Sevilla and Lazio since and only produced anything of note in his Torino stint. Immobile had turned 27 by the time he had a great goalscoring season. That was the first time that people started taking him seriously as a striker.
But at the age of 27, he wasn't viewed as a 'promising prospect'. However, the Italian international only went from strength to strength from there and won the European Golden Shoe last season for being the top scorer in all the leagues in Europe.
The 31-year-old has scored 22 goals and provided five assists across all competitions for Lazio this term as well and it looks like he has quite a few more years left in the tank.
#3 Miroslav Klose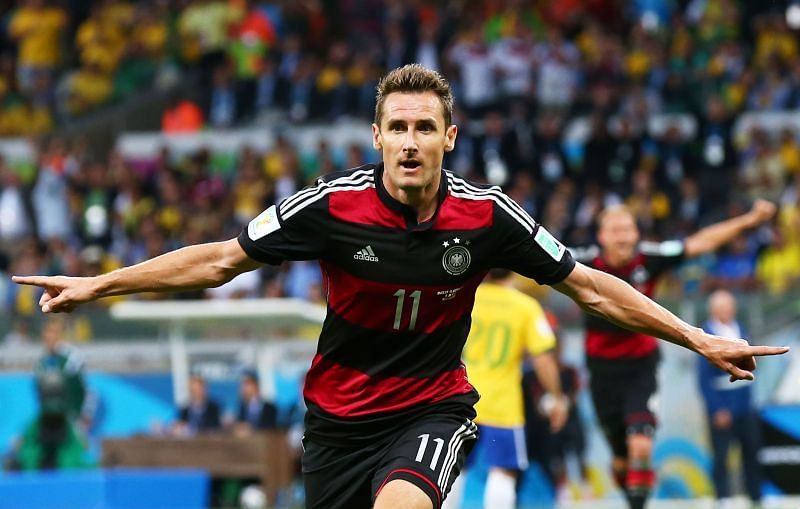 You'd expect a more widely known striker to be heading the goalscoring chart at the World Cups. But it's German striker Miroslav Klose who has been the most prolific striker on football's biggest stage. Klose wasn't even a known entity until he made his debut for Germany at the age of 24.
After making his professional debut at Kaiserslautern at the age of 20, which is a little later than usual for players who go on to accomplish big things, Klose earned a reputation for being a reliable goalscorer although he was not known for being prolific.
It was at the age of 27 at Werder Bremen that Klose finally had a prolific campaign as he scored 31 goals in one season. Things worked out late for Klose on most fronts. He secured the biggest move of his career at the age of 29. He won two Bundesliga titles during his four-year stint at Bayern Munich.
Klose didn't stop there. He moved to Lazio at the age of 37, he had a league campaign where he scored 13 goals and provided six assists in the Serie A. Klose also scored his final goals for the German international side in the 2014 World Cup.
#2 Didier Drogba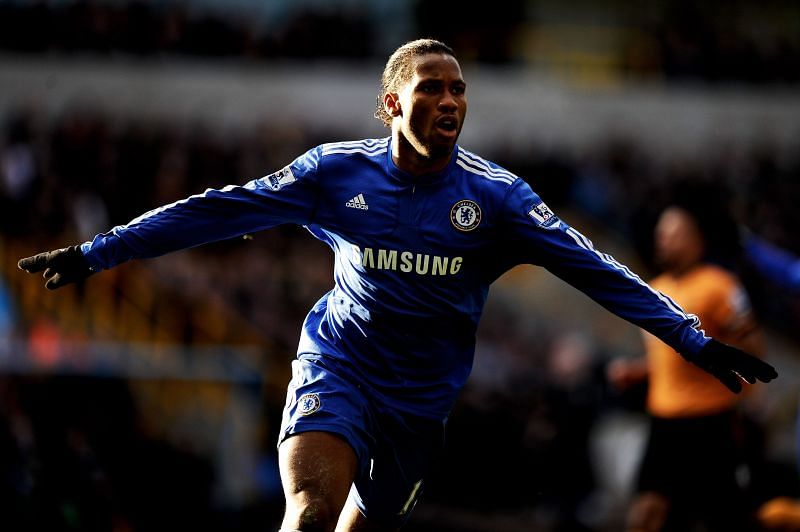 At the age of 26, when Didier Drogba secured a move to Chelsea, no one could have predicted the amount of popularity he'd go on to enjoy. One of modern day football's cult heroes, Didier Drogba, made an instant impact at Chelsea after being roped in by Jose Mourinho.
He became one of Chelsea's all-time great goalscorers and is even now regarded as one of the best foreign players to have plied their trade in England. The Ivorian, in fact, enjoyed his most prolific goalscoring season in 2009/10 where he netted 29 times in the Premier League in 32 appearances in addition to providing 10 assists.
Drogba was 32 going on 33 at the time. In the 2010/11 season, Drogba scored 11 goals and provided a whopping 13 assists in the Premier League.
#1 Jamie Vardy - Leicester City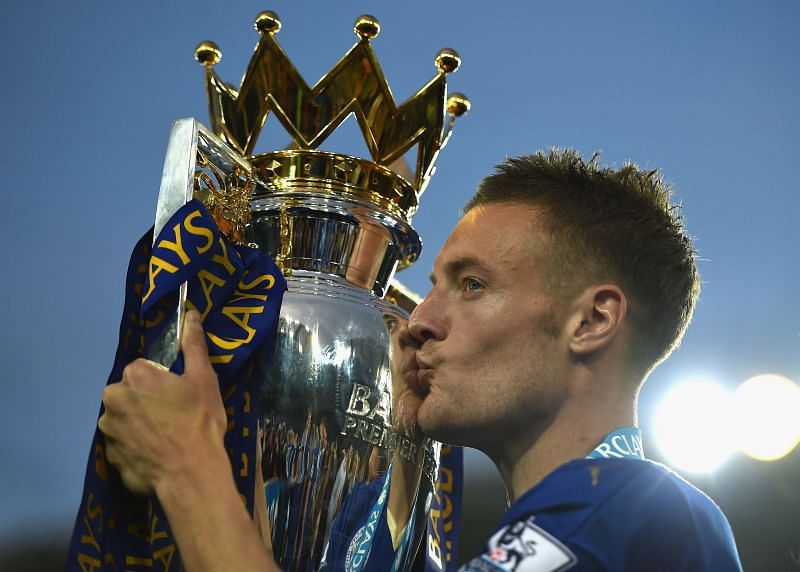 The King of Leicester, Jamie Vardy, has had a remarkable rags-to-riches story but it's a tale worth retelling. Vardy started playing non-league football for Stocksbridge Park Steels by the age of 16. The Englishman signed his first professional contract seven years later for Halifax Town.
In 2012, Jamie Vardy turned 25 and was still playing non-league football at Fleetwood Town. In the summer of 2012, Jamie Vardy secured a move to EFL Championship side Leicester City who were trying to qualify for the Premier League. Two seasons later, Vardy made it to the Premier League with the Foxes.
From there, Jamie Vardy went absolutely berserk at the age of 28, scoring 24 goals and providing six assists as Leicester City did the unthinkable and won the Premier League title much to the delight of the footballing world.
Somehow Vardy has kept it up six years down the line. Vardy has scored 13 goals and laid out eight assists in 28 appearances in the Premier League this season. He won the Premier League Golden Boot in the 2019/20 season after scoring 23 goals.
Vardy is one of the best strikers in the Premier League and has been incredibly consistent for at least six years now. And he is 34-years-old right now. What a player!