Erik Ten Hag's tenure at Manchester United could be on the brink of ending after a disappointing start to the 2023-24 season. Despite high hopes and significant investments in the summer, the team has struggled hugely in the initial stages of his sophomore campaign in Manchester.
The 4-3 loss to Bayern Munich in their Champions League opener on September 20, marked the Red Devils' third straight defeat in all competitions. In six matches across the Premier League and the Champions League so far this term, Manchester United have won two and lost four.
They have scored nine goals and shipped in 14. It's worth noting that United are navigating a crisis as far as their squad is concerned. Players like Mason Mount, Luke Shaw, Raphael Varane, Sofyan Amrabat and Kobbie Mainoo are injured.
Antony is suspended as he is being investigated for domestic abuse and Jadon Sancho's time at the club may be coming to an end after a falling out with Ten Hag. As such, the Dutch coach might be given some leeway now and if he can turn things around in the coming weeks, he will keep his job.
But if results don't improve soon and United decide to get rid of him, let's see what options they'll have.
---
#5 Graham Potter
Graham Potter was overseeing an exciting project at Brighton & Hove Albion when Chelsea came knocking early in the 2022-23 season. The Blues were looking for a replacement for Thomas Tuchel and Potter seemed like a worthy candidate.
But Potter inherited a disorganised squad at Chelsea and looked out of his depth as he tried to improve their fortunes. More signings arrived in January and it didn't seem like Potter was in control as the Blues once again brought in a random assortment of players.
Potter's record at Chelsea makes for grim reading. He managed Chelsea in 31 matches in all competitions, winning 12, losing 11 and drawing eight. He was sacked in April 2023 and is currently without a job.
Despite his failings at Chelsea, Potter is widely regarded as a good coach thanks to the work he put in at Brighton. He was touted to be the one to replace Gareth Southgate eventually as the head coach of the England men's national football team.
Going for Potter could still be a gamble for Manchester United but it can't be the worst idea they've had in recent times.
#4 Arne Slot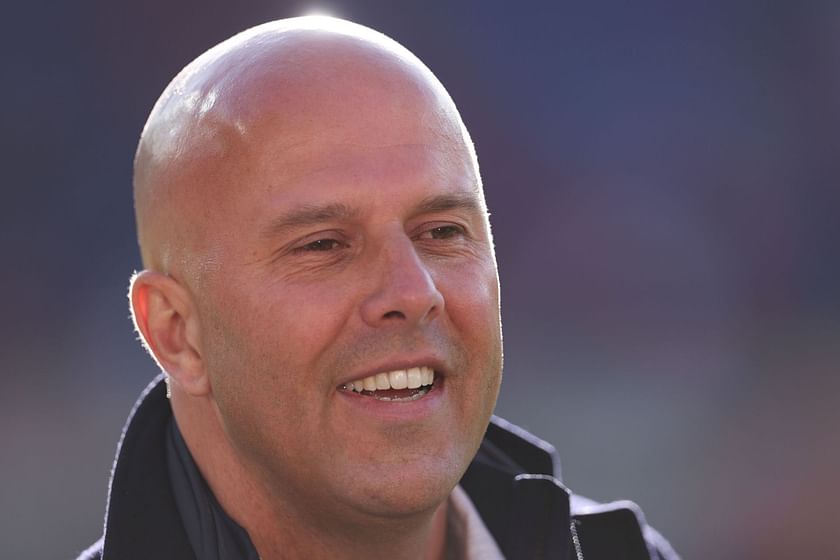 Dutch outlet 1908 claims that Manchester United could make a move for Feyenoord's 'ultra-attacking' manager Arne Slot if they decide to sack Ten Hag.
Slot is widely regarded as one of the rising stars among coaches by virtue of his ability to produce excellent results with limited resources.
He has been likened to Pep Guardiola and has been lauded for the attacking brand of football that he plays which was critical to Feyenoord's Eredivisie title win last season.
#3 Julian Nagelsmann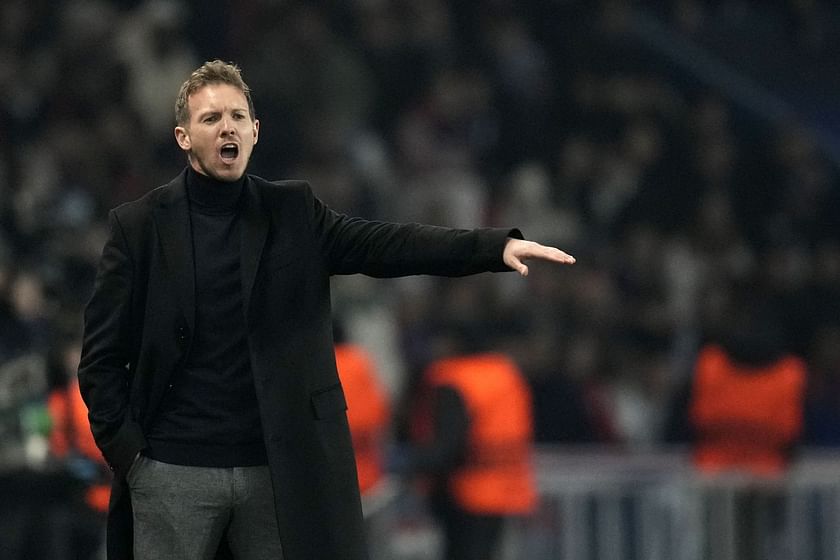 Julian Nagelsmann has been appointed as the temporary head coach of the German men's national team until the end of the 2024 European championship. It's a short-term appointment. Nagelsmann is an excellent coach and was somewhat prematurely sacked from Bayern Munich last season.
The 36-year-old has an innovative approach to football tactics and blends traditional methods with modern ones. He deploys high-pressing systems to create a dynamic and adaptable style of play.
Nagelsmann has also shown an exceptional ability to develop and nurture emerging stars and has built competitive squads capable of challenging for top honours.
He will be available next summer after the Euros and if Manchester United are willing to wait it out, then the young German manager could be a great long-term solution.
#2 Roberto De Zerbi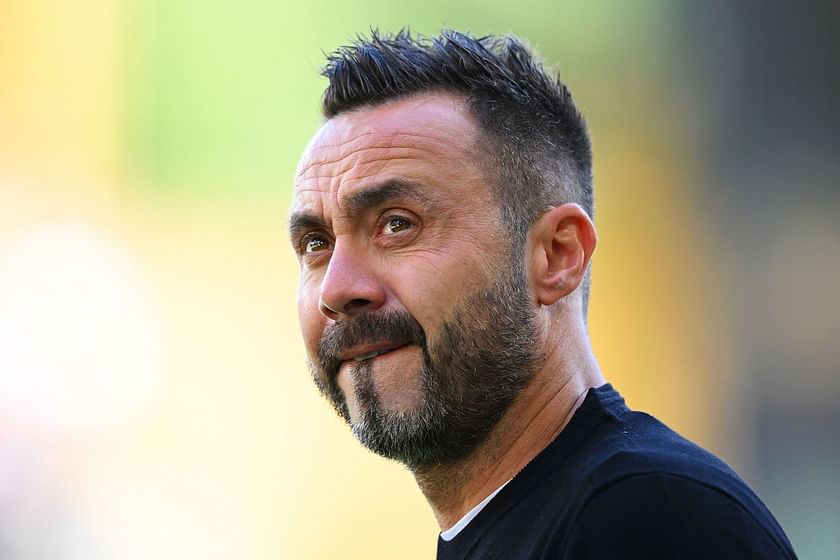 Roberto De Zerbi could be a great surprise choice to replace Erik ten Hag at Manchester United, largely due to his impressive achievements with Brighton since taking charge in late 2022.
Under his guidance, Brighton have undergone a remarkable transformation, with the team consistently punching above its weight in the Premier League. De Zerbi's tactical acumen has not only solidified Brighton's defence but has also breathed life into their attacking play.
His ability to extract the best from lesser-known talents and promote youth development aligns with Manchester United's storied tradition of nurturing talent.
The Italian manager's fresh, innovative approach to the game, coupled with his proven success in transforming a mid-table club, could make him a surprisingly refreshing choice for the Red Devils.
#1 Zinedine Zidane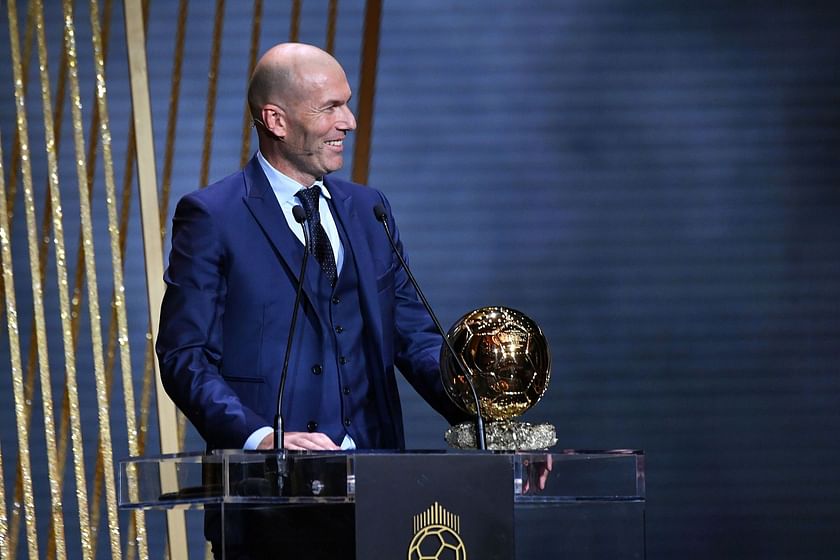 Zinedine Zidane is arguably the most high-profile coach who's currently not in charge of any team. Zidane's track record at Real Madrid, where he clinched three consecutive UEFA Champions League titles, demonstrates his ability to manage high-pressure situations and handle the demands of a top-tier club.
His experience and success in managing a star-studded squad, much like the one at Manchester United, make him a top candidate for the role. Additionally, Zidane's emphasis on attractive, attacking football aligns with the club's historical style, potentially reinvigorating the team's identity and engaging the fans.
Furthermore, his strong man-management skills could help harmonize the dressing room, boosting team morale and performance.