5 Clubs that have had a bad season
All the leagues in Europe are entering the most important phase of the season, the winter transfer window, much to the respite of the clubs in the bottom half of their respective leagues. It will also be relieving for the clubs who have had a dismal 2012-13 season at the back of a fantastic performance in the previous season.
Hull City's performance in the 2008-09 season shows us how a club can decline right through the season. Under the management of Phil Brown, The Tigers put up a strong performance in their first 10 games, winning 6, losing 2 and drawing 2; a dream run that saw the team in 3rd position. This was the best run a promoted club had thus far, coming in to the Premier League. Their run ended upon their 3-0 loss to Chelsea at home, a result that would bring them crashing back to earth. They finished 17th at the end of the season, which highlighted the beauty of Football – you never know what to expect, and the best thing to do in such situations is to pick yourself up and move on.
                                                             I've been a puppet, a pauper, a pirate, 
                                                            A poet, a pawn and a king. 
                                                           I've been up and down and over and out 
                                                           But I know one thing: 
                                                           Each time I find myself flat on my face, 
                                                        I pick myself up and get back in the race. – Frank Sinatra, 'That's Life"
Here is the list of clubs spread across Europe that have been outstanding the previous season, but have stuttered along the way this season:
5. Borussia Monchengladbach (Bundesliga)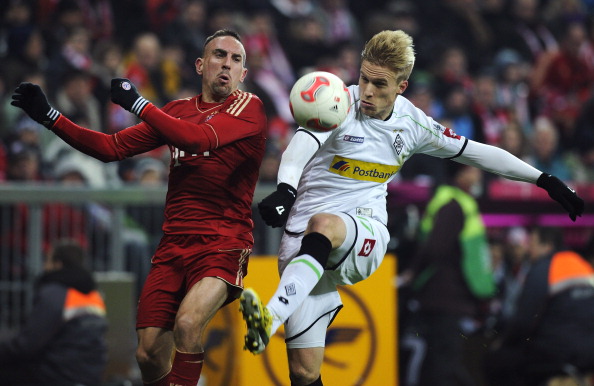 The Foals (Die Fohlen) have had a rugged campaign this season. Their pre-season too was clouded in despair, as main hitman and German international Marco Reus was transferred to Dortmund for a fee reported to be €17.5 million, and Brazilian defender Dante was transferred to Bayern Munich for € 4.5 Million. If that was not bad enough, Monchengladbach lost out on a spot in the UEFA Champions League group stages after being eliminated by Dynamo Kyiv. Low on confidence and quality on the pitch, they were eliminated in the second round of the DFB Pokal by newly promoted Fortuna Dusseldorf who are rooted to the bottom of the Bundesliga. Their terrible performance this season and lack of even half chances created, has seen them slump to 7th position in the table. However, manager Lucien Favre can take a cue from positive results from the past few weeks. They might have been lucky in drawing against Bayern Munich, but after the victory over VfL Wolfsburg, Favre can try to inspire his side to go on for a top four finish once more this season. However, their 0-5 drubbing at Dortmund is a reminder that the club will have to spend big in the upcoming transfer window if they are to secure the coveted UEFA Champions League spot, which is an open battle at the moment.
4. Montpellier HSC (Ligue 1)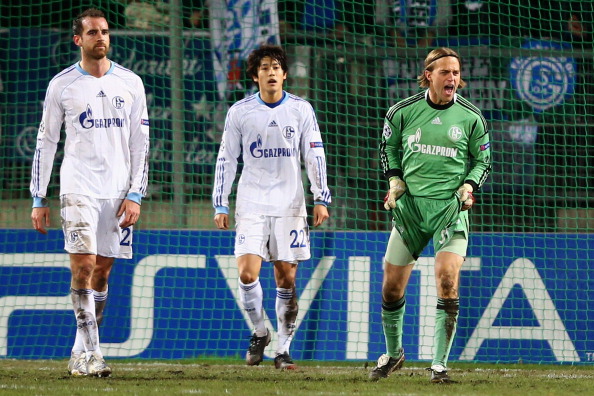 Just like Monchengladbach, Montpellier too have lost their main striker Olivier Giroud to Arsenal for an undisclosed fee (£12.8 million estimate). Not only have they failed in the French league, but they have also been taken apart in the Champions League. They put up the worst performance in the Champions League thus far, finishing last in their group, coming away with just the 2 points from the 6 matches played. In the French league, the defending champions find themselves in 9th position, after repeatedly stuttering in the league as their form and flair which they showed last season is starting to wear off. Rene Girard will have to sign experienced players as his youth experiment is not working this season.
3. A.C.Milan (Italian Serie A)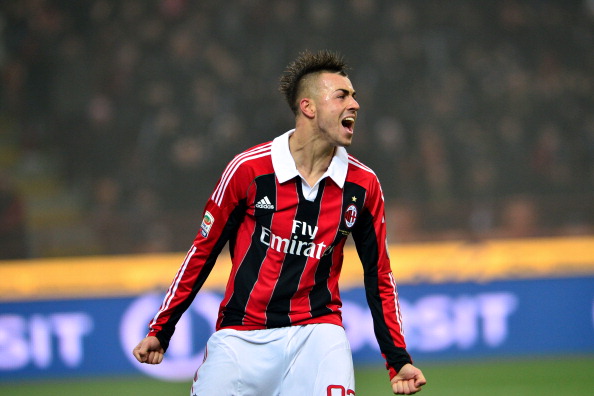 AC Milan are currently having their worst start possible to a Serie A campaign. In all fairness, the club is going through a transition, with Alessandro Nesta, Zlatan Ibrahimovic and Thiago Silva being some of the prominent few who have left the club, giving Massimiliano Allegri no choice but to field the youngsters. However, not all of them have backfired on him as Stephane El-Shaarawy has been a revelation this season, finally getting his chance in the absence of Antonio Cassano. 7th place is definitely not what Allegri had in mind for the runners up of last season, but on the contrary, Milan have won their last 4 league outings – the 1-0 victory over leaders Juventus being the most prominent of the lot – moving them up the table gradually. The defence is a point of concern for Allegri, with his side having the habit of leaking goals in the wrong situations time and again in both the Serie A and Europe. Milan's dismal performance has also sparked off rumours that Allegri might lose his job within the next few months, which will be another issue that the management will have to deal with soon.
2. Newcastle United (Barclays Premier League)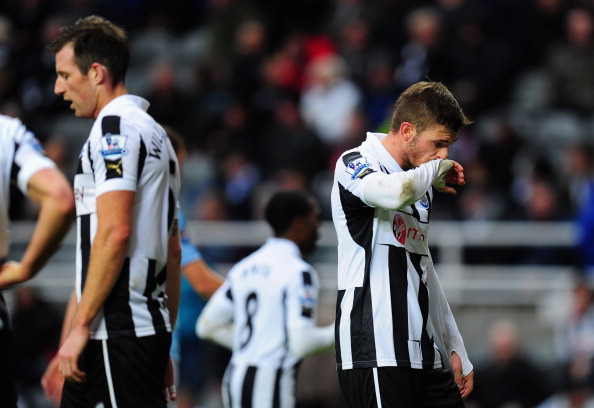 Just three months after signing an eight year contract with the club, the fans are calling for Alan Pardew's head after a dismal run this season. Their defence this season has hit rock bottom. Injuries to the Taylor brothers and various suspensions have hit the club hard, not allowing Pardew to field an unchanged squad. The summer signings have still not settled into life at 'The Toon'. Moreover, the strike force has been misfiring all season. It almost seems as if Papiss Cisse has forgotten how to score, which makes it two players – Torres and Cisse – this season who do not find the back of the net on a regular basis. Despite the availability of Shola and Sammy Ameobi, Pardew has persisted with Cisse, a move that has raised a lot of eyebrows. It is shocking to see a club which was on a giant killing spree last season, beating the likes of Arsenal and Manchester United, fighting for their Premier League status in the following season. Pardew will be hoping to make some smart signings in the winter transfer window, an act that would justify his summer signings, especially Vurnon Anita, that have backfired miserably this season. He would also be hoping that the recovery of Yohan Cabaye and the Taylor brothers would speed up in order to regain their European football privileges and also cement themselves firmly in the top half of the table (even though it's highly unlikely).
1. R.C.D. Mallorca (La Liga BBVA)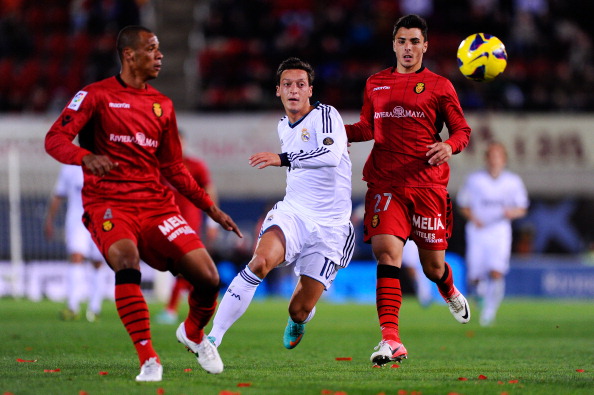 After starting the 2012-13 La Liga season strongly, Mallorca have gone on a 11 match winless streak, which has seen them make an entry into the relegation zone. They only have themselves to blame for humiliating performances in the recent fixtures. Since taking charge last season, manager Joaquin Caparros' side finished 8th in the 2011-12 season. This season has seen Mallorca scoring just 14 goals, half of which came before the humiliating winless run. They have one of the worst goal differences in the league, with their goal line breached 29 times this season, courtesy of the humiliating 5-0 and 4-0 losses to Real Madrid and Levante respectively. However, Caparros can take inspiration from the performance his side put up against an unstoppable Barcelona to pull 2 goals back after going 3 down in the first half. Mallorca might just save themselves from the drop zone if they can show the same character they showed against Barca. However, Caparros will have to spend a lot with the first priority being survival.