Versatile defenders who seamlessly transition into midfield bring a unique dimension to the game. They excel defensively while possessing technical abilities and tactical understanding for midfield contributions.
Their skillset includes precise passing, vision and effective ball distribution. Positional awareness allows them to intercept plays and provide defensive cover. Quick decision-making enhances their defensive and offensive contributions.
These players also possess good dribbling skills, carrying the ball forward and adding an attacking threat. Their adaptability, composure, and ability to switch roles make them valuable assets, offering tactical flexibility.
With their multifaceted abilities, these defenders-turned-midfielders significantly impact the team's dynamics and provide managers with additional strategic options.
Without further ado, let's take a look at five defenders who could play as midfielders.
---
#5 Oleksandr Zinchenko (Arsenal)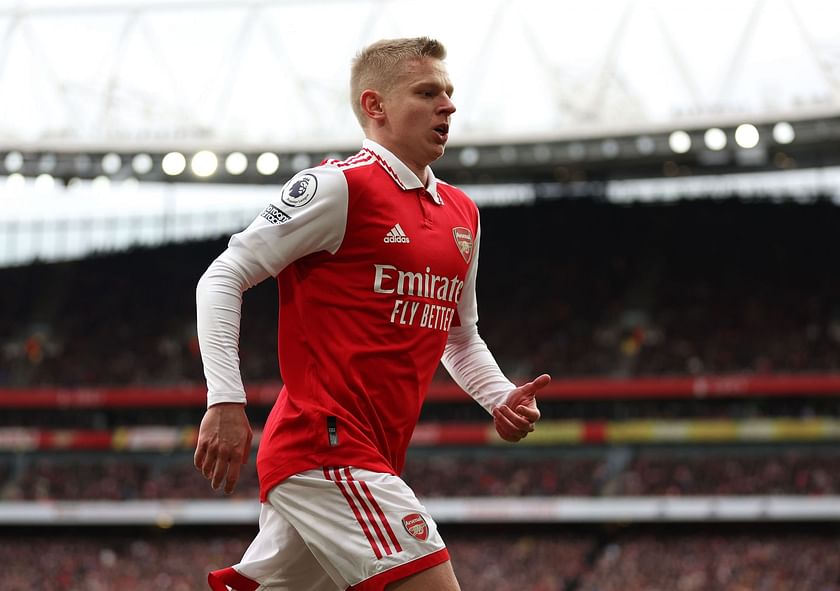 Oleksandr Zinchenko has demonstrated his ability to excel in midfield, showcasing his versatility and football intelligence. Despite primarily being a left-back, Zinchenko has proven himself capable of seamlessly transitioning into midfield roles.
His technical skills, such as precise passing and ball control, make him adept at orchestrating the team's build-up play from deeper positions. Zinchenko's vision and ability to read the game enable him to distribute the ball effectively, initiating attacking moves with incisive passes.
Moreover, his defensive background also benefits him in midfield, as he can contribute with timely interceptions and well-timed tackles. At Arsenal, it's not rare to see him drift centrally and dictate proceedings from midfield.
---
#4 Ben White (Arsenal)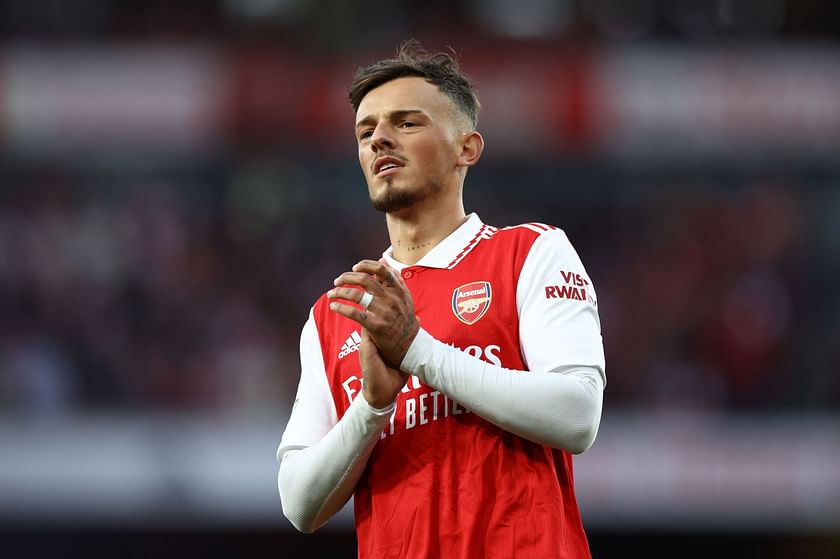 Yet another Arsenal defender, Ben White possesses a versatile skillset that makes him a viable option in midfield. His technical prowess is evident through his polished passing ability and exceptional vision on the pitch.
White exhibits intelligence and awareness, reading the game astutely and making timely interceptions. His comfort on the ball and ability to navigate under pressure further highlight his suitability for a midfield role.
With an adaptable style and an eye for both defensive duties and creative contributions, White brings a valuable dimension to the midfield, providing managers with tactical flexibility and enhancing the team's overall effectiveness.
He has played in midfield for Leeds United and Brighton & Hove Albion previously in his career and definitely has the ability to fill in if the team is running short on options.
---
#3 John Stones (Manchester City)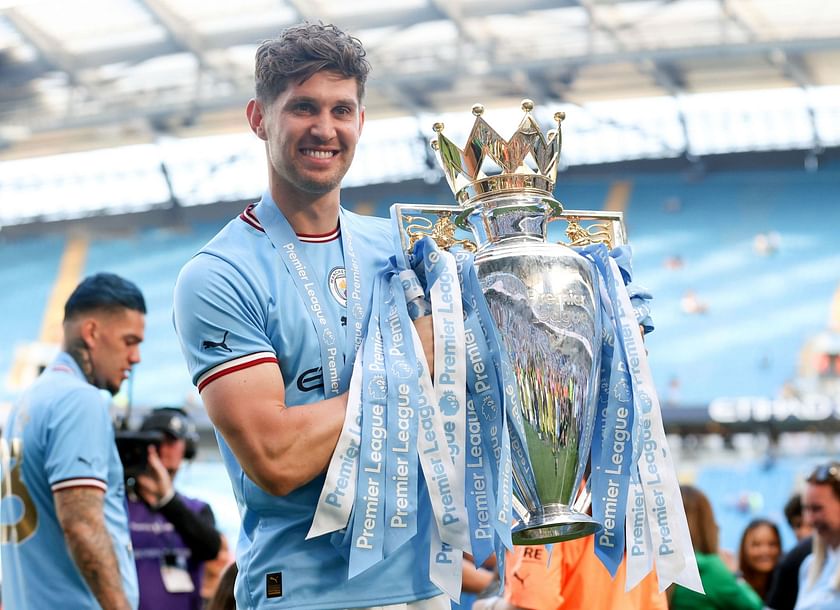 John Stones has done a really good job for Manchester City in the 2022-23 season, despite being deployed extensively in a new midfield role.
The England international made 23 appearances in the Premier League, scoring two goals and providing two assists. He has also started seven Champions League, netting once and providing an assist as well.
Stones' performances in midfield were a revelation. He showed great composure on the ball and was always available to receive passes. Stones' success in midfield was due in part to his excellent reading of the game. He is always aware of his surroundings and is able to anticipate danger before it happens.
The Englishman is also very strong in the air, winning 68% of his aerial duels in the Premier League this season.
---
#2 Joao Cancelo (Bayern Munich)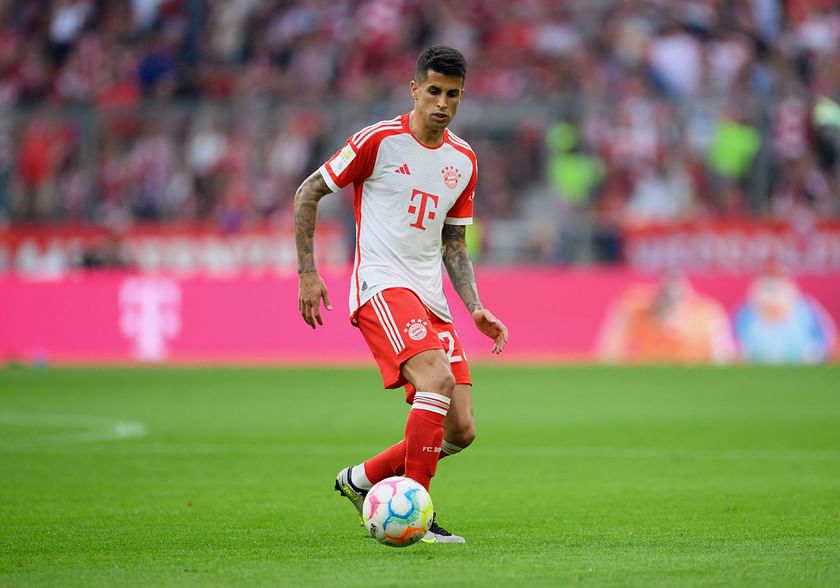 Joao Cancelo is currently at Bayern Munich on loan from Manchester City. He is widely regarded as one of the best full-backs in the world. The Portugal international is also a very versatile player who can play on either flank as well as in midfield.
At Manchester City, Cancelo would often drift inwards and occupy midfield positions. His excellent close control, agility, and precise passing ability make him a very effective player in the centre of the pitch. As a result, Cancelo has been used sparingly in midfield roles.
He is quite efficient in a holding role and his playmaking ability is top-notch. Since joining Bayern Munich on loan in January, the 28-year-old has scored one goal and provided six assists in 20 appearances in all competitions.
---
#1 Trent Alexander-Arnold (Liverpool)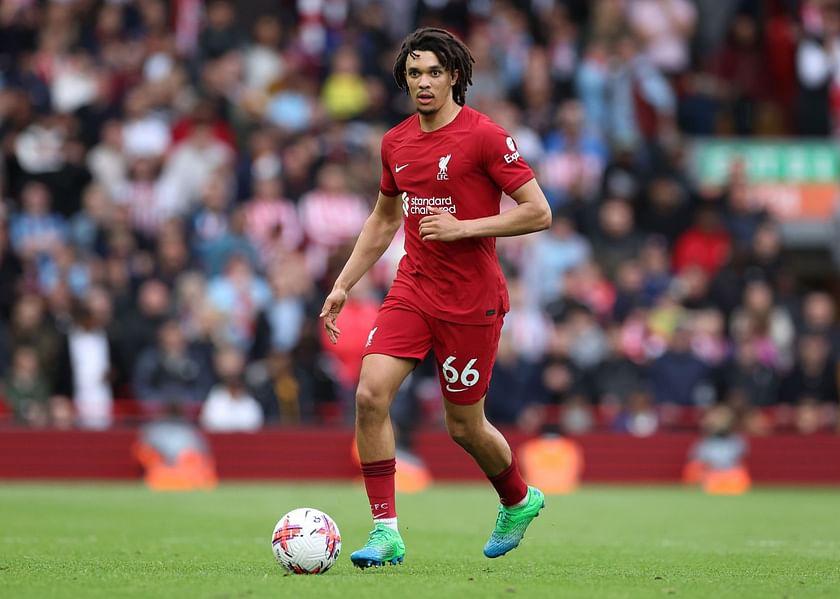 Thanks to his incredible passing ability, fans have often called for Trent Alexander-Arnold to be used in midfield. Alexander-Arnold's defensive abilities are a little suspect for a full-back but he has done a phenomenal job in midfield since being deployed there towards the business end of the 2022-23 season.
The Englishman plays as an inverted full-back of sorts and is always drifting in to take up a position in midfield. From there, he springs accurate lofted balls and through passes to his teammates and he has done a brilliant job in his new role.
In 46 appearances across all competitions so far this season for Liverpool, Alexander-Arnold has scored four goals and provided nine assists.
Paul Merson predicts the result of FA Cup final between Man City and Man Utd! Click here