Cristiano Ronaldo's generosity is well known. The 37-year old Manchester United star has made a reputation for himself as one of the most kindhearted footballers.
Having grown up amidst dire conditions himself, Ronaldo always makes it a point to give back to the community as much of love and admiration he receives from it. And he makes sure the whole world knows it.
It was reported that he had donated the entirety of his Euro 2016 bonus prize money to a foundation that funds children's cancer research. Earlier, he had also come out in complete support of Palestine in their ongoing battle against Israel.
In November 2012, the star donated €1.5 million to the Palestinian children in Gaza - his way of reaching out in any way he can.
He has even been considerate with his gesture of gifting a jersey to a young boy whose nose he accidentally broke with a shot. The list goes on.
While he is charitable to people in need, he also randomly makes people happy with meaningful and touching celebratory gestures to his teammates and acquaintances.
Here are five instances that showcased Ronaldo's generosity towards people:
---
#5 The time he donated blood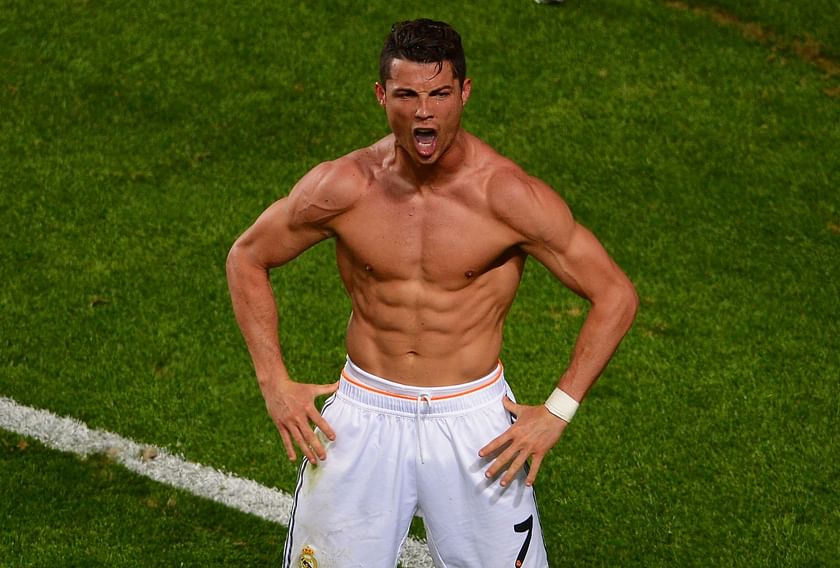 It is no secret as to why Ronaldo sports no tattoos, which usually cover the bodies of the other players of his generation. He regularly donates blood at a clinic in his home country of Portugal and would not scar his body with tattoo needles that might prevent him from doing so.
However, the first incident that opened his mind to the importance of donating blood to people in need involved a teammate of his in the national team.
Speaking to a Spanish radio channel, Cadena Cope, the maestro told the world how the plight of Carlos Martins acted as a catalyst in making him more socially responsible.
"It was the time when Carlos [Martins] was with us on the national team. He told us about the problem with his son and we, the players, showed great unity to help him and his son because we knew it was a very complicated situation."
"Donating bone marrow is something a lot of people think is a difficult thing to do, but it's nothing more than drawing blood and doesn't hurt. It doesn't cost anything. It's a simple process, and then you feel happy because you know you are helping another person."
Since then, Ronaldo has regularly kept up the practice of giving blood and marrow to sick children in Portugal.
---
#4 The Greek island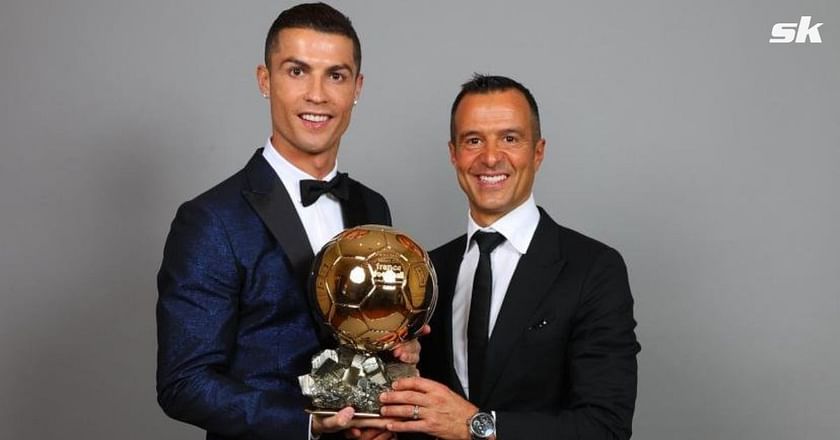 Being Cristiano Ronaldo's agent has got to be one of the most rewarding jobs on earth. Not only do you get job satisfaction when your client gets glowing praise from every department he chooses to set foot in, but you also get a lot of money for doing your job, and that comes with added quirks and benefits as Ronaldo himself kindly demonstrated.
The agent to all the big names in football, "Superagent" Jorge Mendes showed the world how being on close terms with Ronaldo had its charm.
After being asked to be the best man at Mendes' wedding, Ronaldo was so touched that he bought an entire Greek island and presented it to Mendes as a wedding gift.
If there were ever doubts regarding the generosity of this Real Madrid star, they were immediately hushed up. It is quite evident that when it comes to friends, Ronaldo is sure to have your back in the most unique and significant way possible.
The island he chose to gift Mendes is reportedly shaped like Ronaldo's sneakers.
---
#3 La Decima watches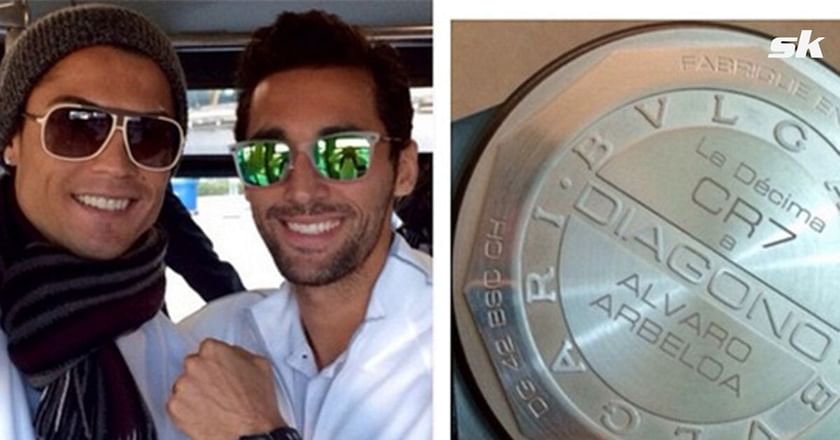 Real Madrid created history with a record that no other club is likely to break very soon. In 2014, Real Madrid defeated Spanish League rivals Atletico de Madrid to win their 10th Champions League trophy on the night of 24th May.
That Christmas, a very joyful Ronaldo decided to treat his Madrid teammates in a classy fashion that only he can pull off.
This gesture came with a certain amount of narcissism involved, but we can forgive the man for it. After all, his contributions to the glory of Real Madrid have been unparalleled in recent times.
At the beginning of December 2014, Ronaldo gifted all his teammates at Madrid a special Bulgari La Decima watch each. The watches were reported to cost around €8,200 each and had the respective players' names engraved on it.
Apart from that, Ronaldo's famous adage 'CR7' and the words 'La Decima' were also featured on the watch, making it impossible to ignore or forget the fact that this gesture of goodwill came from Ronaldo.
This certainly cemented his friendship with the rest of the team and gave the world further opportunity to admire a brilliant footballer for the person he is off the field.
---
#2 Birthday present for his mother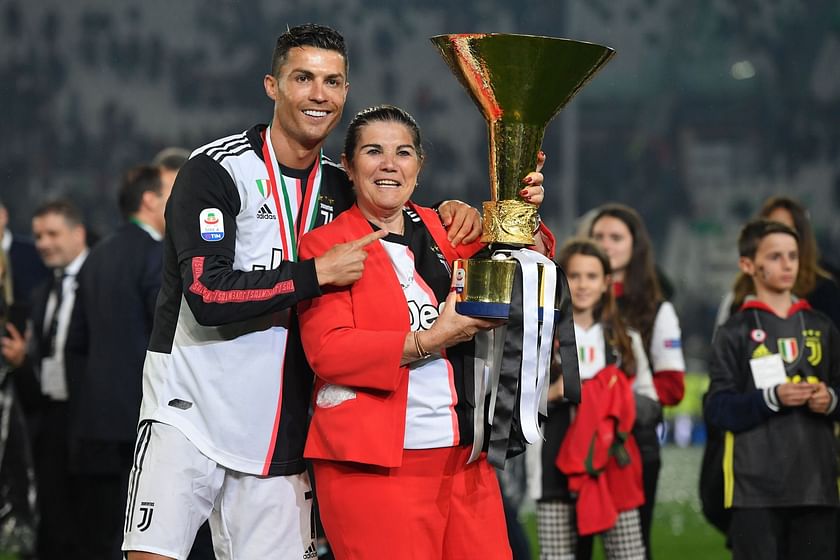 When he does so much for friends and charity, it is impossible that his family would be excluded from his gracious nature. In December 2015, he gifted his mother a classic white Porsche on her birthday.
Dolores Aveiro, the proud mother, displayed pictures of the luxury car on Instagram and expressed happiness and pride at the current stature of her son.
It may be noted that Ronaldo was not brought up in a very well-to-do family and as such he must have needed all the support he could get from within his immediate circle of people to make it to the position he is at currently.
As such, his mother must have undoubtedly been a tireless support in his rise to glory and fame, and he sure has not forgotten that.
Ronaldo's love for cars is well known, and he gave his mother one of the best gifts he was capable of.
---
#1 His silver boot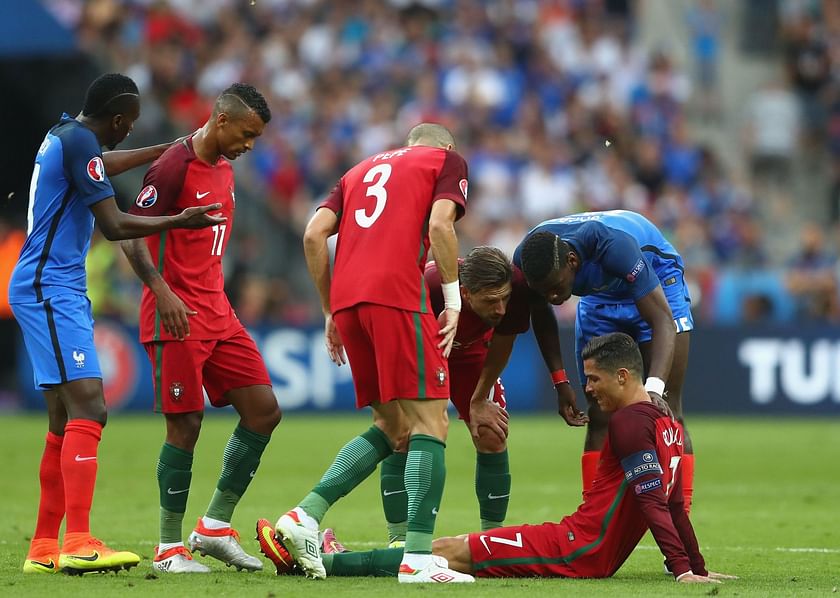 Although Cristiano played a major role in Portugal's road to the Euro 2016 finals, the talismanic playmaker for Portugal was forced to sit and watch the final match against France from the sidelines.
A horrible injury from a legitimate tackle took out Ronaldo and incapacitated him for the remainder of the match.
Nothing was going according to plan and Portugal looked all set to lose the final to the host nation.
However, once off the field, Ronaldo designated his captain's responsibilities to his teammate Nani and trusted him enough to see the team through until the final whistle. With three goals and as many assists in the tournament, CR7 was awarded the Silver Boot by UEFA for his efforts.
Having not played in the final game, he was gracious enough to pass on the boot to Nani as an expression of gratitude for leading his team to victory against all the odds.
Nani, quick to show his appreciation, wrote on Instagram later that day that Ronaldo was an inspiration to the entire team and that he was not just a champion but a true leader both on and off the field.