Without managers, football teams will crumble easily. That's because the game is designed and played as much in the brain as it is on the pitch.
Football might look simple to a layman. After all, it's 11 players a side looking to put the ball in the back of the opposition's net. But the beautiful game has evolved into one of the most complex sports in the world.
This is evidenced by the sheer number of formations and tactical nuances used by the managers and analyzed and studied by pundits, fans, and students of the game. At this point, football is a lot like chess.
For any team to become a cohesive unit, they need someone to shepherd them in the way of winners. Managers are the ones who make tactical tweaks to bypass problems his side might encounter during a game.
Great managers are not only defined by their tactical acumen but also by their ability to develop and nurture talent and rebuild teams every now and then.
Without further ado, let's take a look at five of the best managers in the history of football.
---
#5 Ottmar Hitzfeld - 28 trophies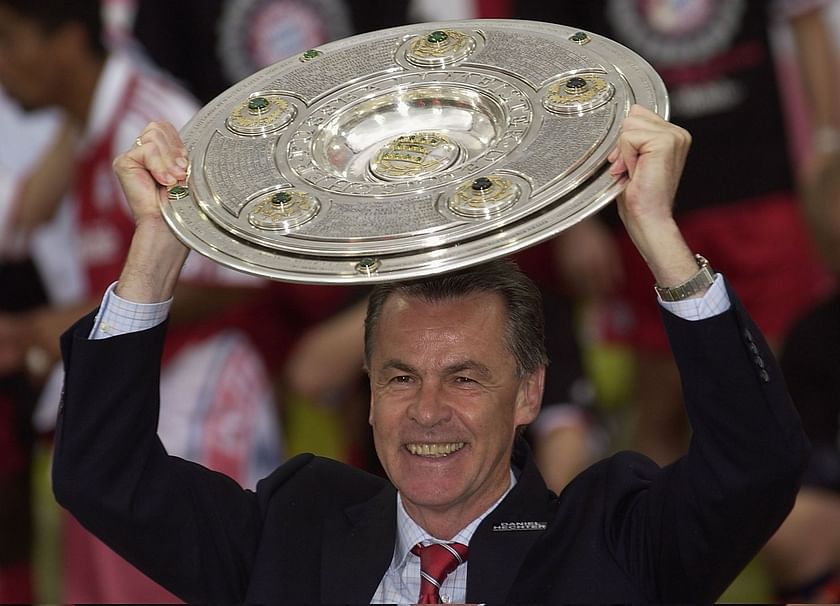 Ottmar Hetzfeld is a rather unique individual on this list as he is a trained mathematician and sports teacher. Hitzfeld is one of only five managers to have won the European Cup or UEFA Champions League with two different clubs.
Hitzfeld had a pretty good playing career and was a prolific striker who played for Basel, VfB Stuttgard, Lugano, and Luzern. He also represented West Germany at the Olympics.
Hitzfeltd truly earned his flowers in the world of football as a coach. He coached seven teams in his managerial career, including Borussia Dortmund, Bayern Munich, and the Switzerland national team. Hitzfeld won a total of 28 trophies as a manager.
#4 Valeriy Lobanovskyi - 30 trophies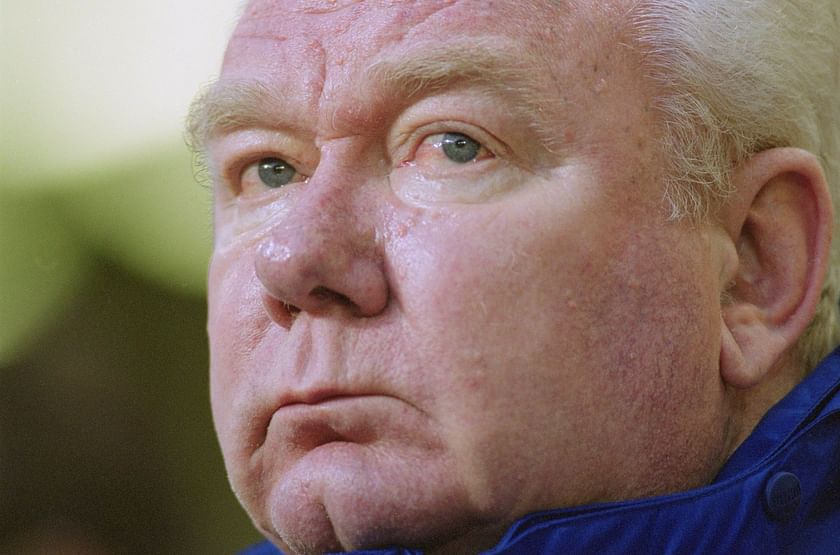 Valeriy Lobanovskyi is a manager renowned for his spells with FC Dynamo Kyiv and the USSR national team. The late Ukrainian coach was posthumously awarded the 'Hero of Ukraine' award in 2002, which is his nation's highest honor.
He picked up a total of 30 trophies in his managerial career and is one of the most successful coaches of the 20th century. Lobanovskyi enjoyed his most successful stint at Dynamo Kyiv.
He won eight Sovier Top League titles, six Soviet Cups, three USSR Super Cups, five Ukrainian National League titles, three Ukrainian Cups, two European Cup Winners' Cup, and one European Super Cup with the Ukrainian outfit.
#3 Josep Guardiola - 32 trophies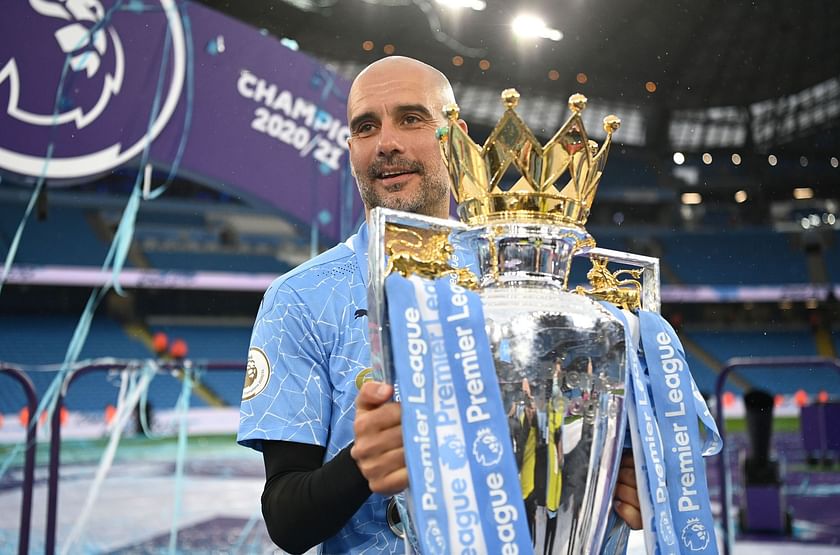 Josep Guardiola, or simply 'Pep' Guardiola, is widely regarded as one of the greatest tacticians of all time. He kickstarted his senior coaching career at Barcelona, where he enjoyed a hugely successful stint as a player.
Guardiola's effect on Barca as a coach was felt immediately. He won the continental treble in his first season and it was clear from then on that he was destined for great things.
He won the domestic double, winning the La Liga and Champions League titles in 2011 before leaving the club to take charge of Bayern Munich. The Spanish coach won the Bundesliga title in all three seasons in charge of the Bavarians and picked up two domestic doubles as well.
He then joined Manchester City and has turned them into the most dominant side in England. Guardiola has so far won four Premier League titles, four League Cups, and one FA Cup with the Cityzens.
#2 Mircea Lucescu - 35 trophies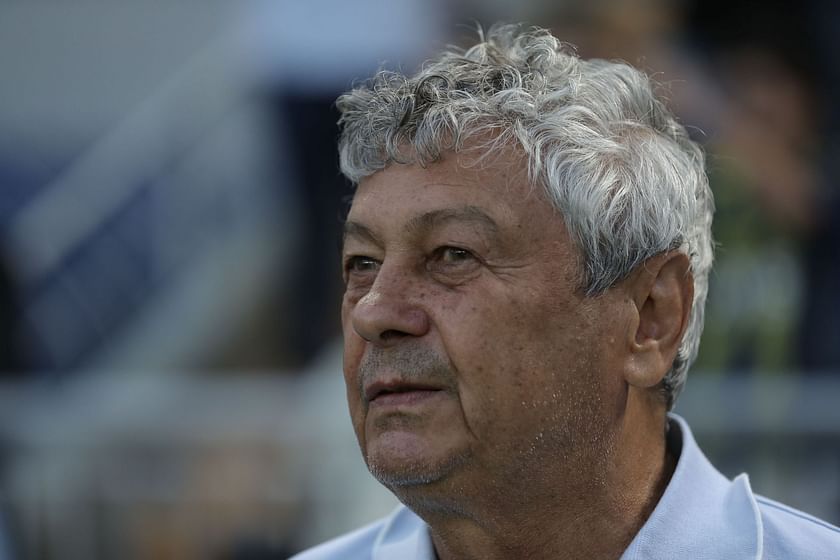 Mirea Lucescu is 77 years old but he is still in the coaching business. Lucescu is currently managing the Ukarainian side Dynamo Kyiv. The Romanian coach and former player is one of the most decorated managers in the history of the sport.
Lucescu has been named Romania's Coach of the Year five times. He had an immensely successful stint as the head coach of Shakhtar Donetsk. Lucescu won eight Ukrainian Premier League titles, six Ukrainian Cups, seven Ukrainian Super Cups and one UEFA Cup with the Ukrainian outfit.
Lucescu led his current club Dynamo Kyiv to a domestic double, winning the Ukrainian Premier League and Ukrainian Cup in his first season in charge of them (2020-21).
#1 Sir Alex Ferguson - 49 trophies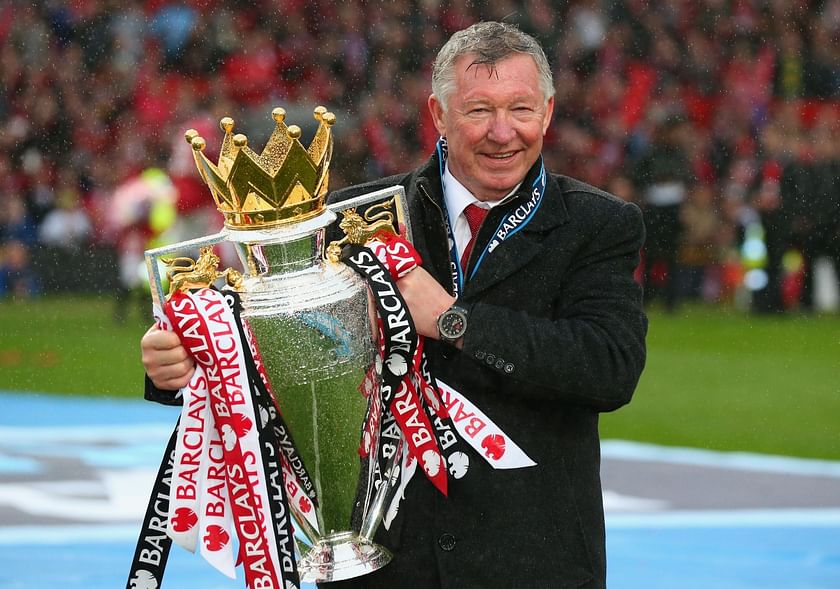 Sir Alex Ferguson is arguably the greatest manager in the history of the game. Not only did he have an incredible footballing brain, but Ferguson was also excellent at man-management. He managed to rebuild the side multiple times whilst keeping the winning mentality intact and it's such an underrated quality of his.
Ferguson guided Manchester United through their most successful period. He won the continental treble with a team that had plenty of Manchester United academy graduates and is still viewed as a historic achievement.
Ferguson won 49 trophies in his legendary managerial career. He won three Scottish Premier Division titles, four Scottish Cups, one European Cup Winners' Cup, and one European Super Cup with Aberdeen before joining Manchester United.
Ferguson guided United to 13 Premier League titles, two Champions League titles, five FA Cups, four League Cups, one European Super Cup, one FIFA Club World Cup, one Intercontinental Cup, and one European Cup Winners' Cup.