5 shocking mid season sackings
5.16K //
17 Mar 2013, 15:19 IST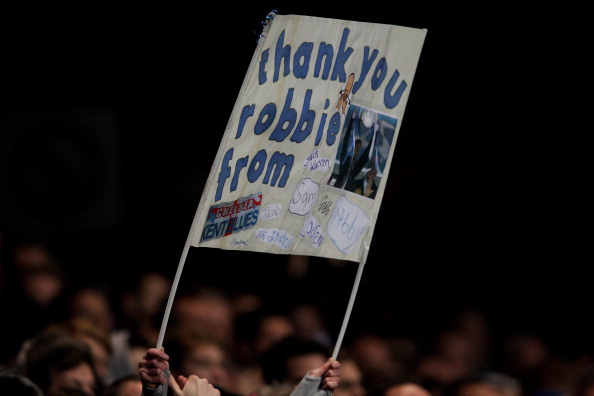 "Is everyone really that surprised by Chelsea-ovich getting rid of their latest play thing? It's football after all. If it's not broken, fix it."- Joey Barton
Now, hilarious as Barton's comments may be, all hell broke loose when Di Matteo was sacked. I mean, what is the sense in sacking a manager who got you the one trophy you were craving for? Then again, the malaise is not something confined to Chelsea.
Other than Newcastle (who signed an 8 year contract with Pardew) Arsenal, Everton and United, no other club can claim to be having a proper manager. While a couple of sackings are justified, like Bruce at Sunderland or Hughes at QPR, others are not. Here are 5 of the worst mid season sacking decisions since the turn of the millennium
5. The McDermott sacking  
This surely has to make it into the list. With fixtures against the United clubs and the London giants, with the club stuck a relegation bloodbath. The best way forward has to be with consistency, with no successor ready. This was a trigger-finger reaction, and a very stupid one at that. The man who brought the club up must be trusted enough to keep it that way.
4. Mick McCarthy sent away
Mick McCarthy had kept the Wolves up for two seasons and looked like he would do it again. With 8 games to go, Wolves were 4 points away from safety, and their quality was such that they would have made it. But he was sacked. The first team coach was promoted. The Wolverhampton Wanderers were, in turn, relegated.
3. 'Tooned' - Chris Houghton sacked after getting promotion
In the 2010 season, Newcastle got promoted back into the premier league. They were sitting on 11th place in no real danger of the drop, and in decent form. Now, Mike Ahley has made many bad decisions, such as renaming St. James' Park. This, though, was a different brand of ludicrous by the club chairman. He sacked Houghton, for no good reason. The players supported their coach, the Geordies supported the man in the dugout but Ashley, messed up, again.
2. Neil Warnock sacked
This may have been the worst decision made by Fernandes in charge of QPR. Warnock took over when QPR were about to get relegated from the Championship. He began a magical turnaround. And two seasons later, Loftus Road was back to hosting the premier league elite, he took them upto 9th in the table. And even when he was sacked, the Rangers sat a point clear of relegation. What has ensued after his sacking, truly showed how big a blunder it had been.
1. Di Matteo sacked
There is nothing more juicier than this. The man took over a crumbling edifice from AVB, repaired it, defeated the best team in the world, won the one cup the Chelsea owner and the fans craved. And yet he got the sack. Agreed, they got knocked out in the group stage. But did not he do the cup double? Does not that give you a bit of leeway? The writing, though, had been on the wall since a long time. It had taken Chelsea a long time to give him a new contract, but it did not take a long time for them to tear it off. Andre Villas Boas summed it up perfectly, 'A managerial sacking is not a big deal at Chelsea, it is an everyday event'.