5 talking points: NextGen Series: Chelsea 4-3 Arsenal
1.20K //
30 Mar 2013, 20:06 IST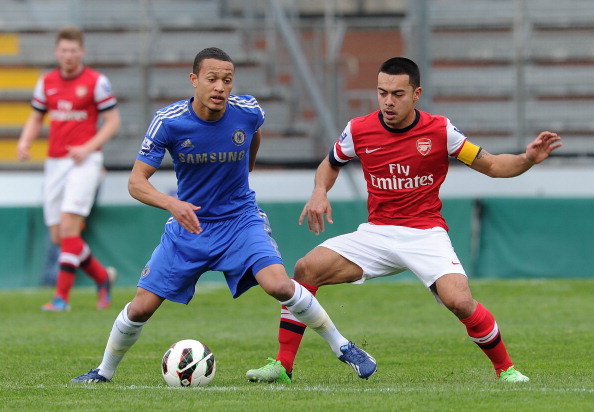 Chelsea strolled into the finals after brushing aside Arsenal deep into extra-time. Arsenal remain unchanged from their CSKA tie while Chelsea made a few tweaks to the lineup that thrashed Juventus. Arsenal however looked dominating in the first-half, barely giving Chelsea any chances. The talented Akpom gave Arsenal the lead in the 16th minute.
A renewed Chelsea side came out on the poor pitch of Stadio Giuseppe Sinigaglia at half-time. They showed more urgency, and pressed higher up the pitch. 53 minutes in and Chelsea were awarded a penalty due to a miss-timed tackle from Gnabry. Baker's spot-kick was saved but Feruz scored from the follow-up in the 52nd minute. Boga then went past 4 Arsenal players to tee up a shot for Lewis Baker, whose shot squirmed through the keeper's hands. With Arsenal's lead falling apart, the game looked decided when Boga scored in the 65th minute from a beautiful pass by Kiwomya.
However Arsenal were not going to drop their heads. Akpom scored again, deep into regulation time, with substitute Ansah leaving his mark on the game. Gnabry then scored a minute later to make amends for his penalty give-away. With extra-time looming, the young players were feeling the fatigue slowly creep in.
The game became slower and slower, as the managers started scribbling down names of their penalty takers. The magic and trickery of John Swift saved Chelsea's night, as he slashed the ball through the middle of the box after going past a defender. Baker tapped the ball in with composure and the 20 travelling Chelsea fans celebrated with them.
On to the talking points -
English youth academies, a failure?
When the topic of English football is brought up at a foreign football pub, then the first thing they criticize are the English youth academies. A misconception prevails in the footballing world that English youth academies are just not good enough. It's not only about the players that step up and make it to the first team, it's also about the talent that is present in the team and the possibility of them becoming future world-class players at any club.
NextGen started off with almost every top European youth academy participating. However in the closing stages , the last 4 teams could have been all English, if Sporting CP had not defeated Tottenham.
On the way to the finals, Aston Villa defeated the famous Ajax academy, which produced the likes of Luis Suarez and Wesley Sneijder. Chelsea defeated Barcelona's La Masia graduates with just 10 men and Arsenal defeated Inter Milan who have produced Mario Balotelli and Leonardo Bonucci.
With Aston Villa's win over the famed Portuguese academy that produced Cristiano Ronaldo, they now face Chelsea on the first of April, but how many critics could still say that the philosophy employed by the English clubs in running the youth academies is a failure?
Chelsea have a problem on their flanks

Two of the goals Chelsea conceded were due to poor recovery from flanks. Both the teams love to attack and their philosophy is based on attractive passing football. This involves the full-backs pushing high up the field and coming back in time to take up their defensive duties. This has been a frequent problem for the U-21′s and U-18′s, as they end up giving away poor goals from the flanks.  Dermot Drummy had even spoken about this problem to Chelsea TV, and the club might be looking at this.
This problem stretches into the first-team as well. Ashley Cole might have been the best left-back in the world at a point of time, but he has lost his shine as well. Ryan Bertrand is decent, but there is much doubt on his credibility as a starter. On the right they thankfully have Azpilicueta and Ivanovic as cover, more than enough for a few years.
Chelsea definitely have different philosophies of playing football in their teams. This is not really common as the U-21 and U-18′s are supposed to be playing the same football as the first-team to ensure that the transition of players is easier. If a stable manager is to come in next season, Chelsea could have their tactics revolve around the same attractive passing football the U-21′s flaunt every game.
Arsene Wenger has future world-class players on hand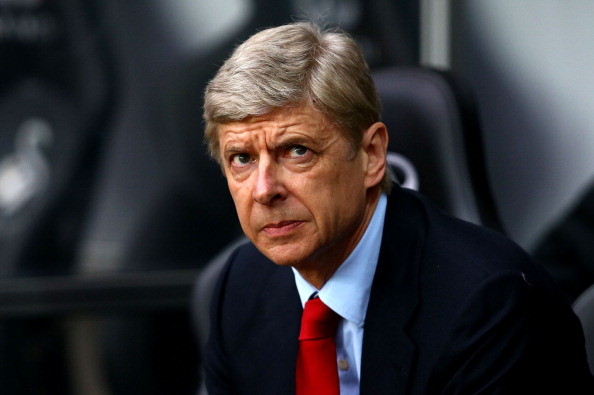 The last thing that would concern an interim first-team manager at Chelsea is what happens in the youth academies. However at Arsenal, they have Arsene Wenger, a man who always has youth at the back of his mind. He has closely followed the NextGen series, not just due to Arsenal players but also those of other clubs and he could possibly be looking at a treasure trove of talented youth players.
At the end of the day, both sets of teams that played had talented players, and if given a chance, they are more than willing to prove themselves on the big stage. Arsene Wenger is planning to overhaul his entire squad, and if he wants to, he could have give some of the youth players a big chance. As Brendan Rodgers said, older players, upon facing a barbed wire, look for holes. If they don't find one, they turn back. Young players on the other hand try to go through it.
Wenger could also reinforce Arsenal's youth academy by raiding the youth academies of other teams and developing the players further at Arsenal.
Players know how to step up on the big stage
For Arsenal, Akpom looks like he could soon make a transition into the first team. The striker gave it his all against Chelsea and had an immense work-rate. He would defend, pull defenders out of position, find space in between the center-backs and also score goals. He was a major force in their comeback and he definitely has the talent to make it big one day.
For Chelsea it has to be Lewis Baker. Boga, Loftus-Cheek, Feruz and Kiwomya might have played their part, but the Chelsea captain was by far one of the best players on the pitch. Other than scoring the decisive goal, he had tremendous composure in both the halves, which was doubled with a rejuvenated Loftus-Cheek coming on in the second half. Chelsea would want to keep hold of him for as long as they can.
NextGen Series is the next big thing
Never has there been so much pressure on young football players. On the sets of "Being Liverpool", a documentary on Liverpool's starting days with Brendan Rodgers, Gerrard revealed how youth players of today are more well known than the one's back in the days. He went on to say that no one knew about him until the day he made his debut, but today everyone knows who are the players coming up and who has the potential to make it big.
The pressure on those young shoulders is immense. Yes, as Carlton Cole said, they are pampered, but the amount of expectations riding on them is doubled. They have to perform for their club, their country, their coaches, their fans, themselves and to make sure they can live the English dream.
NextGen gives these young players a platform. Every top youth academy participates and every youth player that has the potential to make it big plays in front of the camera. There isn't going to be a bigger chance for them to leave a mark, and they know that. Added pressure is not something they need, but something they'll have to go through.
The NextGen series hasn't hit the popularity it expects, but one day that'll change. With over thousands of scouts watching each game, fans will turn to the games as well.
Match stats:
Chelsea 4-3 Arsenal
Arsenal
Iliev, Bellerin, Hayden, Hajrovic, Angha (Ormonde-Ottewill, 67), Olsson, Ebecilio (Maitland-Niles 105), Yennaris, Eisfeld (Ansah 67), Gnabry, Akpom
Subs not used: Vickers, Iwobi, Mugabo, Jebb
Goals: Akpom (2), Gnabry
Booked: Hayden, Gnabry
Chelsea
Beeney; Christensen, Davey, Pappoe, Wright; Loftus-Cheek (T Musonda 70), Boga (Swift 75), Baker; Kiwomya, Feruz, Nditi
(Hunte 40)
Subs not used: Killip, Dabo, Conroy, Colkett
Goals: Feruz, Baker (2), Boga
Booked: Christensen, Pappoe