Versatile players form the backbone of a team. They not only offer their coach the flexibility to experiment with different formations but also fill in for injured teammates when needed. The ability to play in multiple positions is one of the greatest qualities a player can possess.
Today, we will take a look at a handful of players who have been their coach's delight, producing impressive performances irrespective of the position they are deployed in. Below are the five most versatile footballers in the world at the moment:
---
#5 Danilo Pereira — Paris Saint-Germain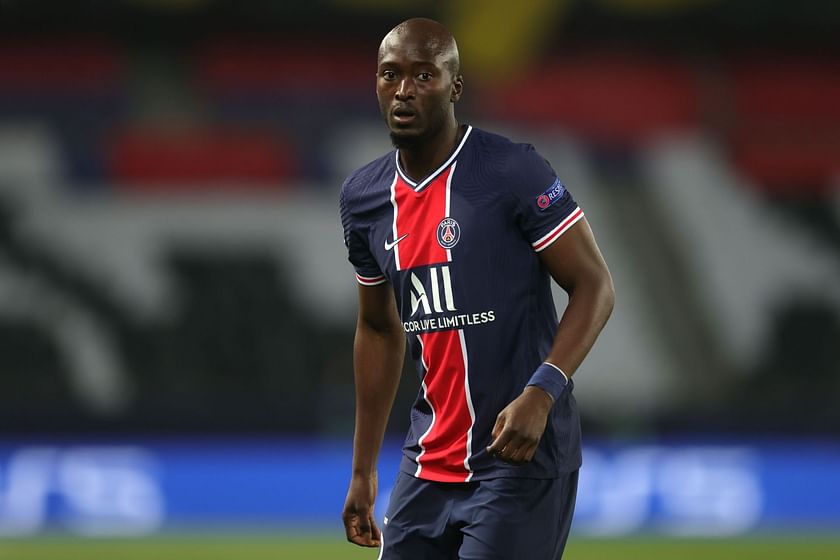 Danilo Pereira cannot hold a candle to some of the global stars Paris Saint-Germain have at their disposal. But when it comes to versatility, there is hardly anyone better at the club than the Portuguese.
The versatile Portugal international is naturally a holding midfielder, but it is not the only position he is capable of thriving in. Danilo has proven himself to be quite a reliable center-back this season, helping his team get valuable results when Presnel Kimpembe was injured. Pereira operated on the left side of Galtier's three-man backline, rarely putting a foot wrong in the 10 games he played in that position.
Pereira, who recently returned to training following a rib injury, has featured in 18 games for PSG this season, scoring once.
---
#4 Joao Cancelo — Manchester City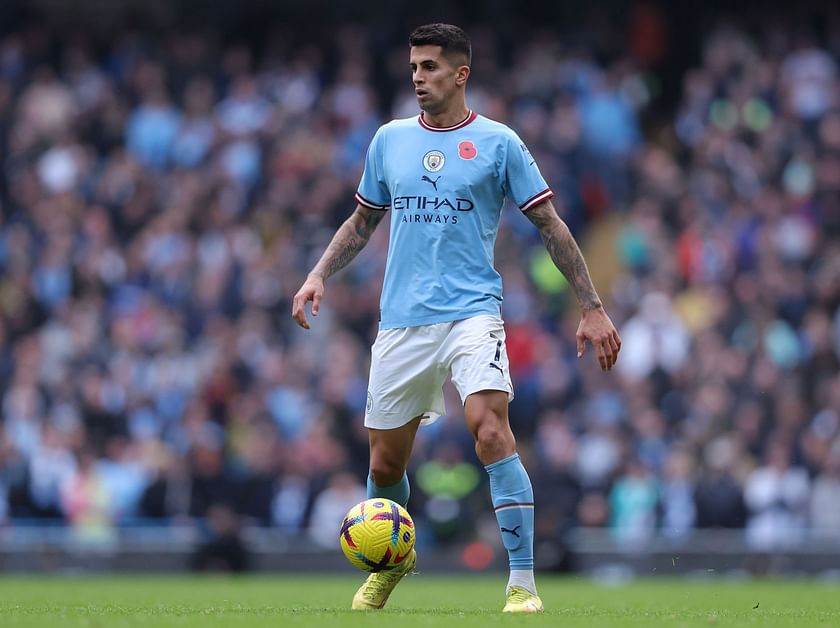 Widely hailed as one of the best fullbacks in the world, Manchester City superstar Joao Cancelo is one versatile defender. The right-footed Portugal international is naturally a right-back, but he is equally effective on the opposite flank as well.
Cancelo packs an abundance of pace, knows how to pick out his teammates, and strikes the perfect balance between attack and defense. He is one of the very few attack-minded fullbacks in the world who do not overlook their defensive responsibilities for the sake of explosiveness.
To top it off, Cancelo is effective in an advanced role as well. The Portuguese superstar has thrived as a right-midfielder/winger in a 3-2-4-1 system this season, routinely putting in dangerous crosses into the area. The most versatile player at City, Cancelo has played 23 matches for the club this season, scoring twice and providing three assists across competitions.
---
#3 David Alaba — Real Madrid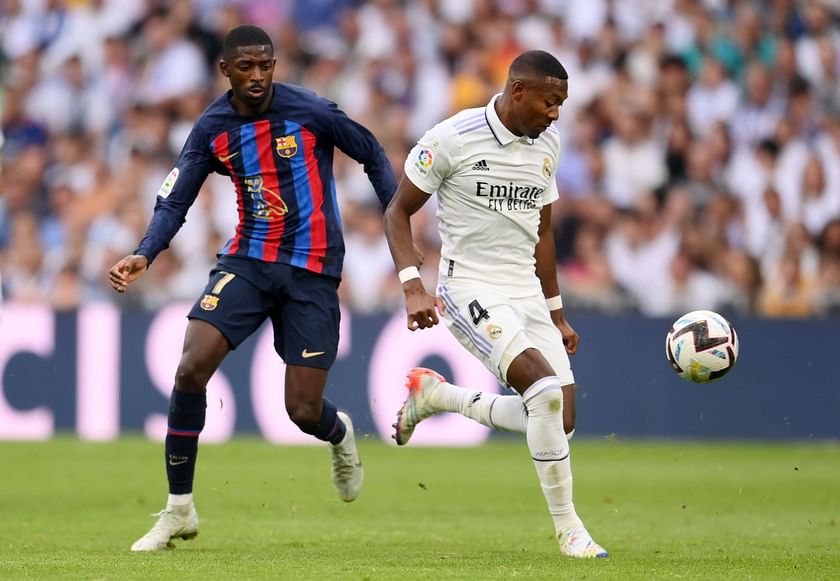 Eyebrows were raised when Real Madrid signed David Alaba ahead of the 2021-22 season. With Sergio Ramos still on the team, the Austrian's addition did not make much sense. Ramos, of course, left for PSG soon after, giving Alaba the opportunity to slide into the team.
The versatile defender, who served as a left-back for most of his career at Bayern Munich, took Ramos' legendary no. 4 jersey and his place in the XI. Alaba emerged as one of Real Madrid's best players in the 2021-22 season as they won the Champions League-La Liga-Spanish Supercup treble.
Los Blancos signed Antonio Rudiger last summer, but Alaba has remained one of the first names on their team sheet, and for good reason. Not only is he an excellent center-back, but he is also a vocal and spirited leader. Coming to offensive contributions, the versatile Austrian has a penchant for pushing forward every chance he gets and has the innate ability to deliver inch-perfect crosses.
Since the start of the season, Alaba has featured in 22 games for the Whites in all competitions, scoring twice and providing three assists.
---
#2 James Milner — Liverpool
Liverpool ace James Milner is by far the most versatile player in the English Premier League. Milner's versatile nature has helped Jurgen Klopp maintain sanity during injury-stricken phases, with the Englishman never hesitating to try on a new role.
Originally a central midfielder, Milner is also capable of playing on either the left or right side of the midfield. If that was not impressive enough, Milner has proven to be quite a handful as a fullback. In the 2016-17 season, Milner served as Liverpool's first-choice left-back, rarely dropping a disappointing performance.
This season, the 37-year-old has primarily operated in a central midfield role. He has featured in 20 games for the Merseyside clubs in all competitions, providing two assists.
---
#1 Federico Valverde — Real Madrid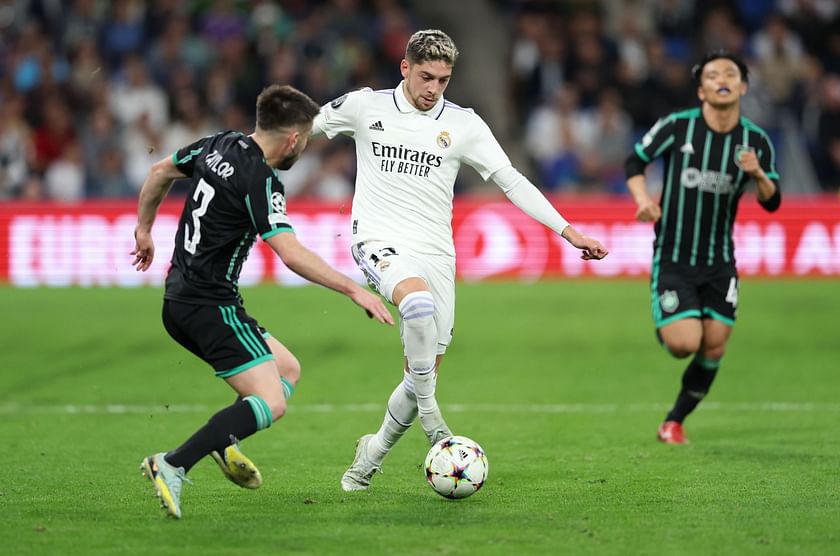 Real Madrid have no shortage of versatile players, but Federico Valverde is probably the most effortless of the lot. The Uruguay international is naturally a central midfielder, but his game-reading ability, tenacity, and vision allow him to slot into pretty much any outfield role.
In the second half of the 2021-22 season, Real Madrid manager Carlo Ancelotti primarily deployed the versatile 24-year-old as a right winger. He also had the responsibility of covering for Daniel Carvajal during overlaps. Thanks to his pace and stamina, he proved to be a natural in that role, helping the club win the Champions League, La Liga, and the Spanish Supercup.
This season, he has primarily played in midfield alongside Toni Kroos or Luka Modric, but he has also stretched his legs down the right flank. To top it off, he has proven to be quite a goalscorer, with him regularly catching out opponents with his searing outside-the-box efforts.
Valverde has featured in 28 games for Los Blancos in the 2022-23 season, pitching in with eight goals and four assists.
Edited by Sushan Chakraborty