The 2021-22 season is special in its own way. Fans have returned to the stadiums and 'the beautiful game' as we know it has been restored to its former glory. The 2021-22 Champions League campaign will get underway this week and we're in for an exciting and entertaining season.
One exciting aspect of football that fans always look forward to is finding fresh young talent and witnessing them prosper. We have no shortage for young superstars in the game right now. The likes of Kylian Mbappe and Erling Haaland have only crossed over to their 20s recently and watching them develop has been a fulfilling experience.
We have no lack of young talent waiting to have a breakout season this time around either. Without further ado, let's take a look at five young players who could have breakthrough seasons.
---
#5 Brian Brobbey (Netherlands/RB Leipzig)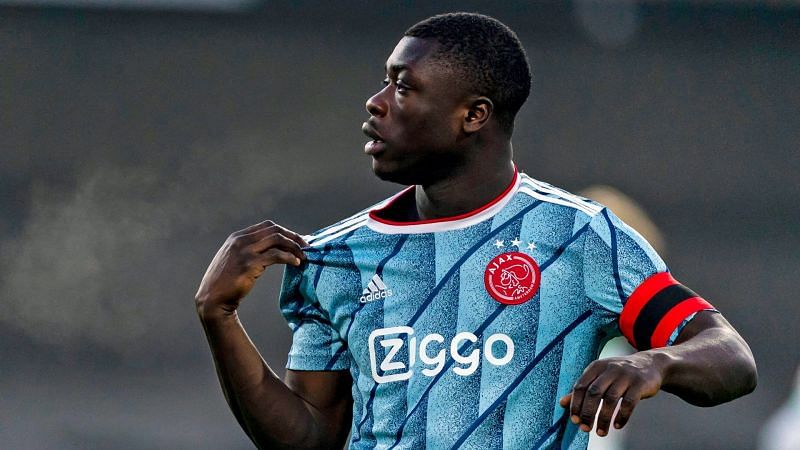 19-year-old striker Brian Brobbey is one of the most talented players to have emerged from the Ajax academy in recent times. He has just swapped Ajax for RB Leipzig. Brobbey impressed for Ajax's u21 side in the 2020-21 season and turned in a few nifty performances for the senior side as well.
In 36 matches across all competitions for various Ajax units, Brobbey scored 15 goals and provided six assists last term. Leipzig have been without a proper striker since Timo Werner moved to Chelsea. They have now added Andre Silva and Brian Brobbey to the mix to fill that gaping hole.
The Bundesliga has a reputation for developing young talent and Brobbey has the right kind of environment to prosper in. The quick and burly young striker could be one of the breakout stars of the season.
#4 Jonathan David (Canada/LOSC Lille)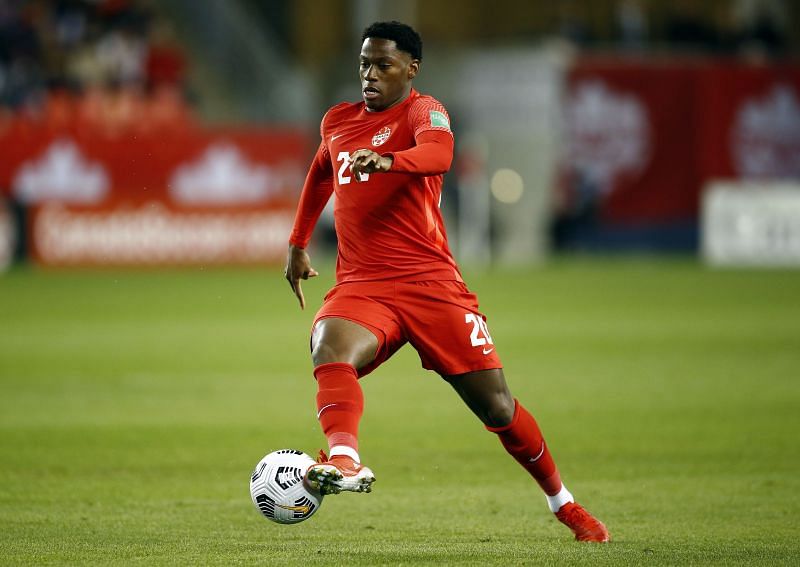 Canada seems to be producing footballers with immense potential at the moment. Alphonso Davies has been tearing it up for Bayern Munich for two seasons now. Jonathan David is the latest export and he looks every bit worthy of earning the 'world class' stamp in the future.
The 21-year-old striker was a regular starter for Lille in their triumphant 2020-21 Ligue 1 campaign. He scored 13 goals and provided two assists in 37 Bundesliga appearances last term. Across 48 appearances in all competitions, David scored 13 goals and provided five assists.
Even better, David has scored 16 goals and provided nine assists in 19 appearances for the Canadian national side.
36-year-old striker Burak Yilmaz seems to have passed the torch to the youngster who looks more than capable of burgeoning into a great striker. The left-footed marksman showcases great pace, excellent close control and has a penchant for making swift movements and turns on the ball.
This could very well be the season where we see the best of Jonathan David.
#3 Mikkel Damsgaard (Denmark/Sampdoria)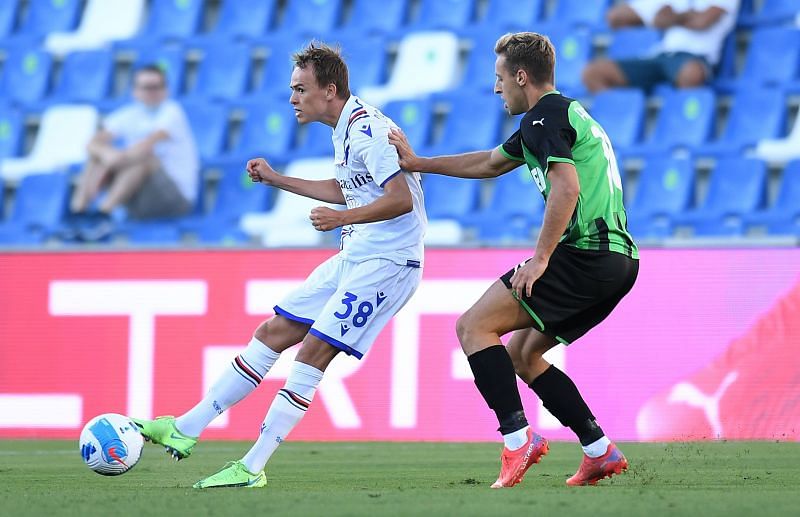 Sampdoria's all-action midfielder Mikkel Damsgaard turned heads with a string of energetic and tireless performances for Denmark at Euro 2020. He was a relatively unknown entity up until then but was one of Denmark's best players in their run to the semi-finals of the continental competition.
Damsgaard scored two goals and provided an assist for the Danes at Euro 2020. His greatest moment was banging in a 30-yard free-kick against England in the semi-finals. Damsgaard is so technically adept that he can play in any position across midfield.
Playing across a multitude of positions for Sampdoria, the 21-year-old scored two goals and provided four assists in Serie A in the 2020-21 season. He made a total of 35 Serie A appearances but only 18 of them were starts.
Damsgaard has started all three of Sampdoria's matches so far this season and it definitely looks like he will get the minutes he deserves this term.
#2 Jeremy Doku (Belgium/Stade Rennais)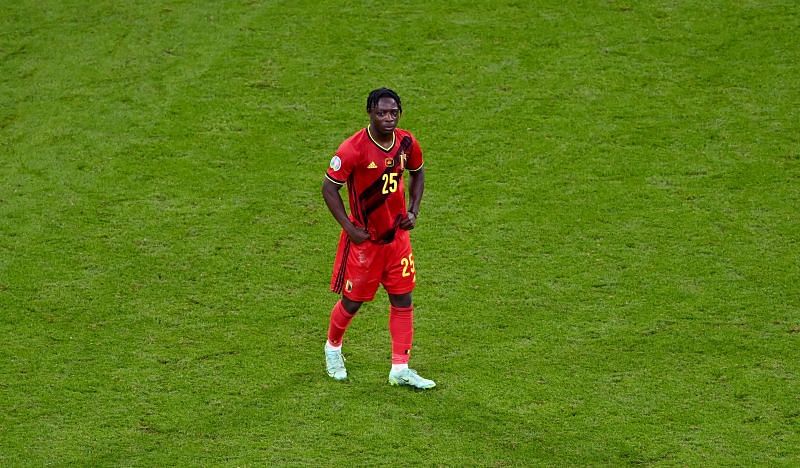 Rennes youngster Jeremy Doku was one of the least recognizable names in Belgium's squad heading into Euro 2020. However, once Doku was introduced onto the pitch, the indifference quickly gave way to engrossment.
The 19-year-old was one of the best young players at the continental tournament and set the stage alight with his blistering pace and dribbling ability. Doku is now being monitored by some of Europe's biggest clubs and just like with Camavinga, Rennes might find it difficult to hold on to their prized asset for long.
In 44 appearances across all competitions in the 2020-21 season, Doku scored four goals and provided four assists.
#1 Florian Wirtz (Germany/Bayer Leverkusen)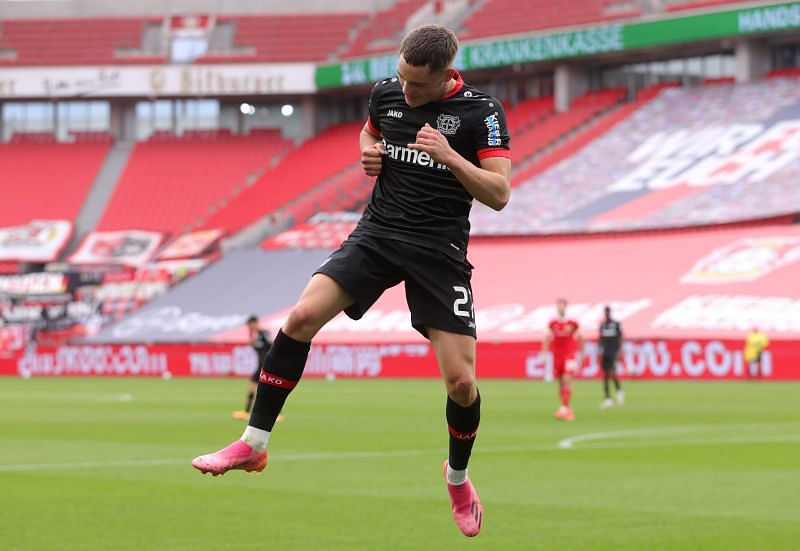 German national team coach Hansi Flick has described Florian Wirtz as the 'total package'. Mind you, Wirtz is all of 18-years-old. He is Bayer Leverkusen's youngest ever debutante and he has already stolen the spotlight on many occasions.
The young attacking midfielder scored eight goals and provided eight assists in 38 appearances across all competitions for Bayer Leverkusen in the 2020-21 season. He is extremely easy on the eye and can flit past defenders thanks to his silky feet and can be quite accurate whilst going hell for leather from range.
He has already earned a call-up to the German senior side and that speaks volumes about the teenager's abilities. Wirtz has all the qualities to be the next young superstar of football. He has started the 2021-22 season brilliantly, scoring two goals and providing three assists in three Bundesliga appearances.