A tribute to Sir Alex Ferguson
716 //
28 Nov 2012, 14:03 IST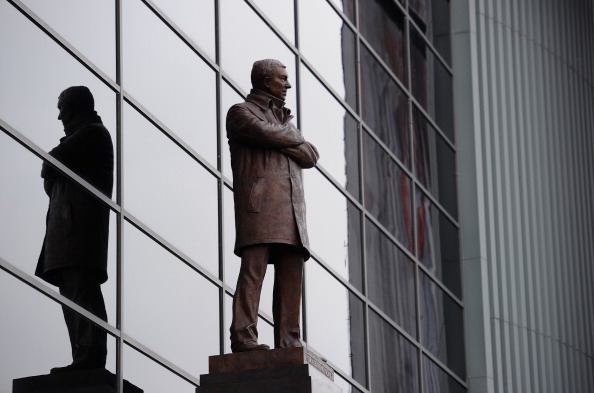 Our generation of football lovers have not been lucky enough to see geniuses like Bill Shankly or Matt Busby or Brian Clough manage their respective teams.No manager, even the likes of Jose Mourinho or Pep Guardiola have even the slightest charisma or the genius as that of the above-mentioned three. No one except one Sir Alex Ferguson.
In my honest opinion, Sir Alex can never be as good as Bill Shankly or Matt Busby but he is the best our generation has seen thus far. The Scot has been the United boss for an impressive 26 years and most of the players in his squad today weren't even born the day he took charge at Old Trafford. Though Ferguson didn't have an immediate effect after taking charge at United, the former Aberdeen manager re-paid the fans' patience with the league title of 1992-93 season that made the team the first team to win the "Premier League" and with the help of players like Cantona and Mark Hughes, United went on to win many more trophies before the new millennium including 4 more league titles. Ferguson is also responsible for introducing some of the most formidable and alluring players in Gary Neville, Phil Neville, David Beckham, Paul Scholes and Nicky Butt who were called "Fergie's Fledgelings".
There are countless positives to Sir Alex's career as manager but the man has an uncanny habit of playing dirty mind games. Mind games are a part of the game at the highest level but Sir Alex always tends to go a step too far, and his less than seldom critique of the referee is partly responsible for the fan-made allegations that referees favour United. That's a different issue all together. Sir Alex has made countless attacking comments at opponents and colleagues, but the Scot has never failed to back his players whenever they have needed him. I believe this only shows the amazing measure of commitment and passion Sir Alex had and has for the club.
In the 26 years that have passed since Sir Alex took charge of United, the game has changed vastly, with more and more money influencing various aspects of the game. What makes Sir Alex one of the best of all time is how he adapted to this change. Though United have always been a fairly rich club, their exploits in the transfer market have shown that they cannot be compared to teams like Chelsea or Manchester City who seemingly have no cap on their budget in terms of transfer budgets.
There have been very few players during Ferguson's time who have come to United and failed to perform, therefore one can say that Ferguson has an unparalleled eye for footballing talent. His exploits in the transfer market this summer saw the addition of young players like Shinji Kagawa for a bargain price of £16 million. He also added young Nick Powell from Crewe FC, who has been quite a revelation so far this season. To put the icing on the cake, Sir Alex brought in Robin van Persie from rivals Arsenal, who is currently the second-best striker in the Premier League. This is another one of Ferguson's positives that he doesn't care about a player's history or which team he plays for while signing (Michael Owen comes to mind) him, as long as he knows that his team needs that player.
I'll always be a critic of how Ferguson tries and keeps trying to get into the heads of the referees and sometimes players and colleagues but without a doubt, in the world of football today, if someone deserves to have a Bronze statue made in their honour, It's  Sir Alex Ferguson.