Alex Ferguson: Still the Boss
917 //
08 Mar 2013, 16:45 IST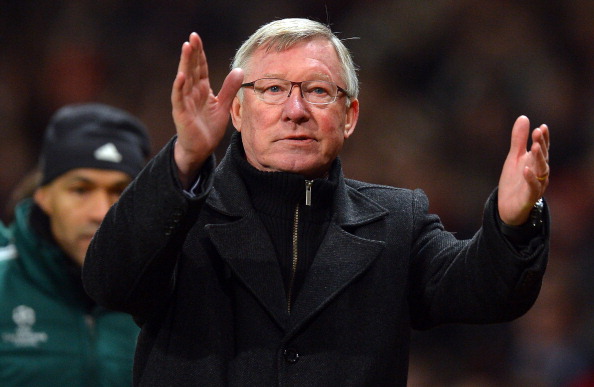 The second leg between Real Madrid vs Manchester United at Old Trafford was no doubt an extremely even match. The match lived up to its hype and the result could not be fairly predicted until the last ten minutes. What can be safely inferred from this match is that Sir Alex Ferguson is a tactical genius.
"Independent of the decision, the best team lost" - Jose Mourinho, during the post-match press conference.
Jose Mourinho was uncharacteristically humbled and the man needs to be credited for accepting it. The match showed us that tactically, Sir Alex is still the boss. He demonstrated once again that with a good set of players who play to a strategy and with well-thought out tactics, you can more or less nullify probably the best attack in club football.
After a demoralizing own goal in the third quarter, Mourinho and his team's hopes were beginning to fade once again. Madrid had no clue about how to break United's defense without losing the ball and exposing themselves to a fatal counter attack. Ronaldo wasn't at his best. Each time he took a shot at goal each, he found the keeper between him and goal. The midfield was mediocre or made to look so by Ferguson's men. Although Madrid redeemed themselves with two fine goals to seal the tie, it was the red card that rekindled some hopes and pushed the players to look for a goal. The red card was maybe a bit harsh, but a blunder it was not. Sir Alex really out-thought his counterpart and was furious with the decision that took away the game from his side.
You are always lucky when your mistakes are exposed and yet cause no harm. The same can be said for Mourinho and his team and it will probably motivate them to do a better job in the coming rounds. As far as other matches are concerned, Dortmund have been exceptional in Europe. With Bayern having more or less run away with the Bundesliga, Dortmund would be concentrating more on Champions League and with their exciting style of play they are strong contenders. Juventus beat Celtic 5-0 over the two legs to move into the quarters and have their sights set on the Serie A title as well as the Champions league. With their talismanic keeper Buffon hoping luck is on their side in the coming rounds, Juventus are hungry for success. Also, PSG have moved into the quarters for the first time in 18 years, although after a listless performance at home against Valencia. But they a have a good set of players and a very good coach, not to mention the maverick Zlatan who can single-handedly change games. For us football fans, exciting months lie ahead.