Álvaro Morata wanted by Chelsea, Arsenal and Valencia
2.02K //
16 Nov 2012, 11:07 IST
What the Morata goal has done is it has open the debate again. With talents like Nacho, Alex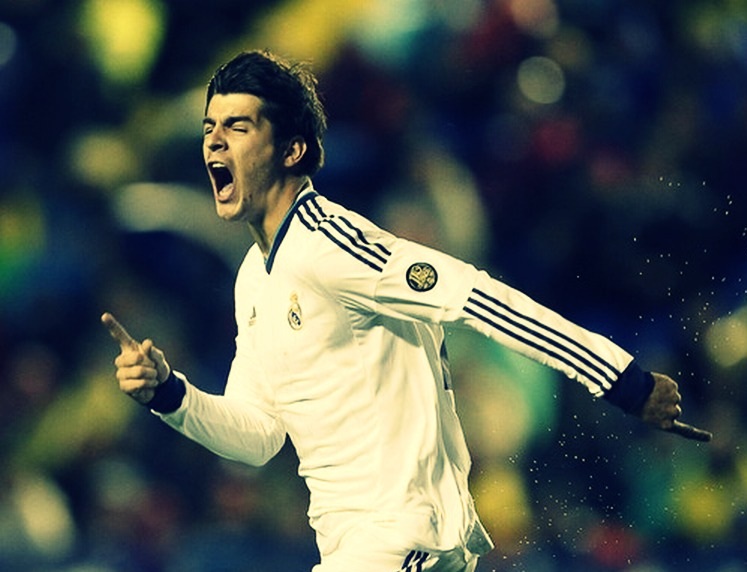 The promising young cantera netted the winner in Real Madrid's 2-1 win over Levante this weekend, and is alreadychased by clubs from Spain and abroad.
The players's agent, Juanma López has been handling enquirers from like Mallorca, Getafe, Seville, Osasuna, Valencia as well as Malaga are amongst the clubs who are interested in the player. According to Mirror, Arsenal and Chelsea are in the queue as well.
Arsenal boss Arsene Wenger reportedly tried to sign Alvaro on loan from Real Madrid Castilla last season, and is back on the trail of the young striker.
Wigan's Roberto Martinez is found to be an extremely enthusiastic admirer of the players, and other scouts from the United Kingdom have been seen watching the lad play.
"I was the one that brought him into the first team squad," Mourinho said. "Who called him up for pre-season with the first team, three times? Me. Who stopped him leaving? Me. Who gave him a first-team contract? Me. Who arranges all that? Me. You lot calculate on the basis of the games he doesn't play. I calculate on the basis of the games he does: Getafe, Mallorca, the cup, last season. You lot talk but we'll keep on our path. The merit is his. But I did that. You seem to forget that I didn't [let] Juan Mata go or Alvaro Negredo. I let Pedro León go. But, remember: Mata? Not me. Negredo. Not me."
"Excuse me," asked one journalist, "but isn't it a bit opportunistic for you to say that? Morata has hardly played at all.""Yes," replied Mourinho, "he plays so little that he comes on and scores."
Fernandez and Jese Rodriguez knocking on the doors of the first time, it remains to be seen if the youth brigade will be given opportunities to prove themselves like Morata or let off like Juan Mata and Dani Carvajal.
Breaking into the first team is a huge achievement for the home-grown players in Real Madrid, and with talents like Alex, Nacho and Jese Rodriguez in the second team, certainly it would be interesting to see whether they are given enough opportunity in the first team.
Morata has netted once in three La Liga appearances this term.