An open letter to Frank Lampard
8.31K //
30 Jan 2015, 09:58 IST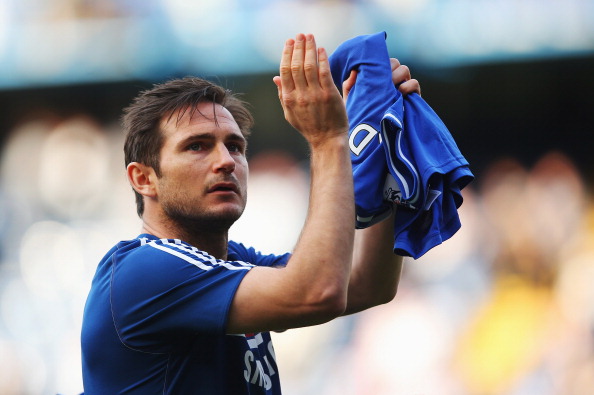 Dear Sir Frank Lampard,
You may not be knighted yet, but you Sir, truly deserve to be called Sir Frank Lampard. Your football has mesmerized fans like me for all these years at Chelsea. A glittering 13 year career at London, it feels like yesterday when you made those darting runs in the opposition box, score long distance goals and with that smile of yours rip through opposition defences and win titles.
West Ham was your root, Chelsea was the tree, Manchester City well, the dead leaves. But your career at Chelsea has been remarkable. You are our record goal-scorer, your leadership qualities are unparalleled and you have the knack of stepping up when the team needed that inspiration the most. You still have your goal-scoring instinct intact which can be seen by the crucial goals you have scored for City, a blue all right but a sky blue and not the royal blue which you are fond of.It really pains to see you play in those colours.
I am sure I speak for everyone, but it is close to unimaginable seeing you play for any other team except the team you played almost your entire career with, Chelsea. This was the team you played for, for whom you gave everything and in the process cementing a legacy among the Stamford Bridge faithful. Although it was hard to let you go, we fans will always remember those perfect bang-on target penalties, those impeccable deliveries for the strikers and those long-range shots.
You won all at Chelsea, you saw all the managerial changes, you were our leader during the times when we conquered Europe back-to-back. 211 goals, 3 league titles, 4 FA Cups, 2 League Cups and Community shields and what not,a staggering record for a footballer who has been regarded by many as the best midfielder of his generation. The only thing missing was a Ballon d'Or for you, but we fans know that you have accomplished more than enough in your career to merit success much much more than the Ballon D'or.
You are the one who silently goes about his craft without having to show anyone about it. O our number 8, when that 1 gets added to your shirt to make it 18, it is so disheartening. I would like to thank you for all the sparkling moments at Chelsea and here's wishing all the very best for our future endeavors.
Yours truly,
Your fan