Analysing the Transfer Gossip 24/03 – Sunday Special
1.77K //
24 Mar 2013, 22:44 IST
There's always plenty of transfer talk throughout the season. So how much of it makes sense, and how much of it just rumour?
---
Chelsea forward Fernando Torres, 29, could be moving back to Atletico Madrid as part of a deal that would take £50m-rated Brazilian striker Radamel Falcao, 27, to Stamford Bridge. Torres began his career at Atletico before joining Liverpool in 2007.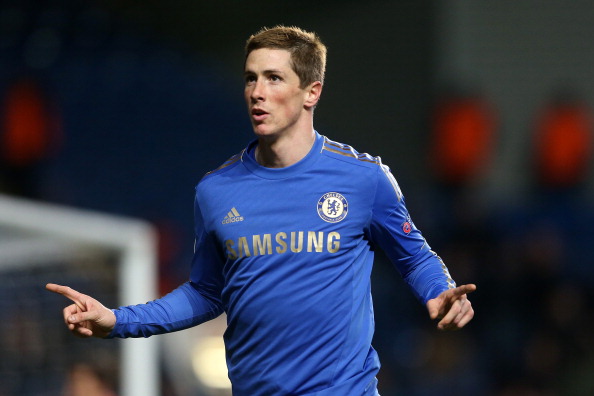 Full story: Daily Mail
What's the story? Chelsea are being linked with Falcao plenty at the moment and they would love to dump Torres. Torres loves Atletico Madrid, they love him.
Does it make sense? This certainly does for Chelsea. Unloading Torres would bring Falcao's price down and would get Torres' wage off the bill, double whammy as they try to get themselves in position for UEFA's financial fair play regulations. Much has been made about whether Torres can get back to his former pomp, and the one place that makes most sense is Atletico Madrid.
Is the price right? What's Torres worth nowadays? You're valuing him based on Liverpool Torres, as his recent form wouldn't even be worth £10m. Does that make sense for Atletico? Is £40m plus Torres enough for Falcao? Maybe…
Will it happen? 7/10 – I fancy the chances of this happening if the two clubs can agree on Torres' exchange value. It's like going down to the Ferrari dealership with a second hand Vauxhall. What's he really going to offer?
---
Manchester United are preparing to buy Porto defender Eliaquim Mangala as a replacement for Rio Ferdinand. Mangala, 22, has played for the French Under-21 team and is rated at £20m.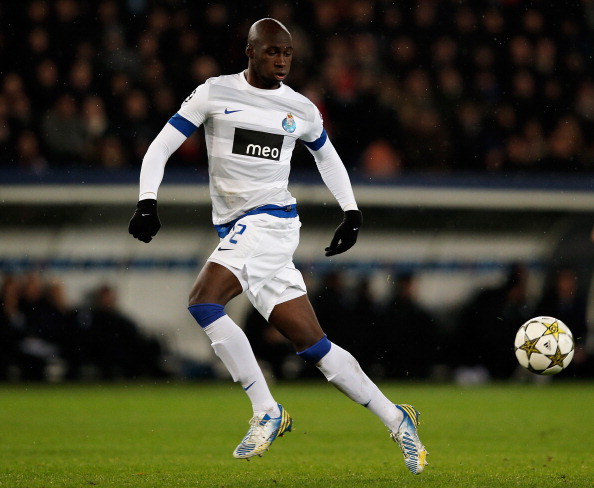 Full story: Daily Star Sunday
What's the story? Ferguson has a history of buying younger players, and with Ferdinand's contract up and injury concerns over Vidic, there might be a defensive spot needing a body. Porto have a good history of developing young players.
Does it make sense? Not even vaguely. Mangala is too raw for Ferguson. Although he does buy young, he buys players that can play straight away when he is successful. Look at his main failures, and they are young players who weren't ready. Bebe, Tosic, Djemba Djemba for example. Mangala is not ready.
Is the price right? No. Just, no. £20m is insanity.
Will it happen? 0/10 – See all of the above.
---
Manchester City central defender Joleon Lescott, 30, will be a summer transfer target for Newcastle, Aston Villa and Everton.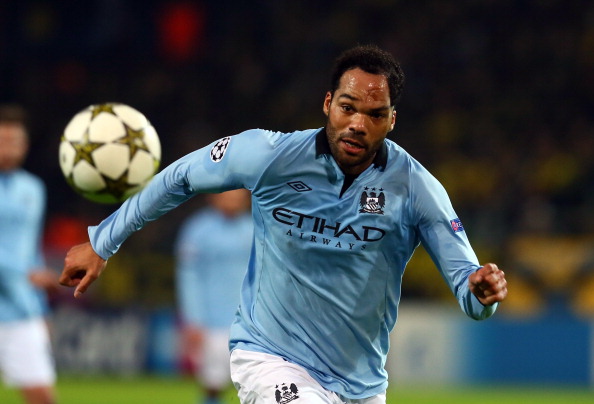 Full story: Sunday People
What's the story? Mancini hasn't forgiven Lescott for getting City in to that famous hole against QPR on title day. Part of Man City's 'buy it all' pre-Mancini years buying policy, he is surplus to requirements.
Does it make sense? Would he be welcome back at Everton? Meh. Can Villa afford his wages? No. Is he a Newcastle type signing? Not really.
Is the price right? He cost £24m and FFP restrictions means selling him at his true value of £6m would be a massive loss. But they might have to swallow hard and do it.
Will it happen? 5/10 – He seems likely to go, but I'm not convinced that any of these will be the destination.
---
Liverpool believe they can sign Aston Villa striker Andreas Weimann on the cheap in the summer after the 21-year-old Austrian turned down another contract offer to stay at Villa Park.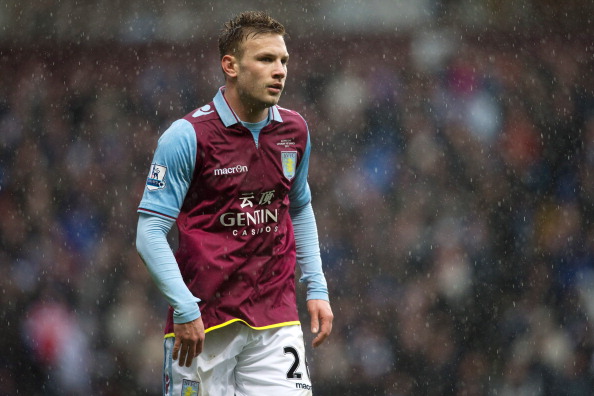 Full story: Metro
What's the story? Liverpool like average players and Weimann has done OK this year.
Does it make sense? Read it and weep Liverpool fans. Since when did 'Liverpool…on the cheap' fill you with confidence? Anyway, where would he even fit? Suarez's replacement?!
Is the price right? His contract expires next year, so he can indeed be had on the cheap. Maybe £5m.
Will it happen? 6/10 – If you'd said to Pool fans on January 30th 2011 'tomorrow you will sign Andy Carroll' they would have groaned. If you then added 'for £35m' they would have fainted.
---

Chelsea will make a summer move for Everton's Belgian midfielder Marouane Fellaini. The London club are prepared to pay £25m to take the 25-year-old from Goodison Park.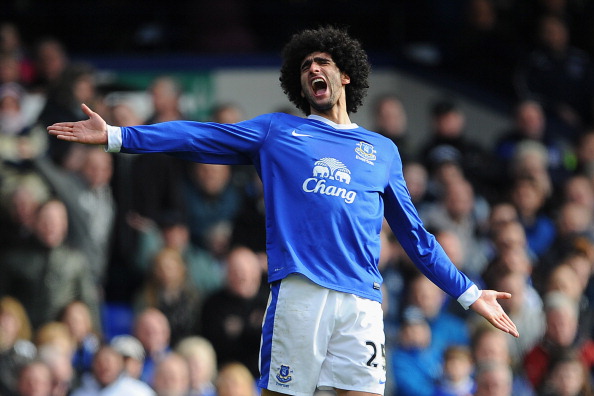 Full story: Daily Star Sunday
What's the story? The first Fellaini mention for a while. He fancies some Champions League football and Chelsea could do with some physicality in midfield.
Does it make sense? I really don't see how it does. Fellaini has thrived this year playing off the striker, which he wouldn't be doing at Chelsea. Does he have the footballing abilities to replace Lampard?
Is the price right? It's too high. I'm not even sure you could justify it if buying him to play off the striker. But certainly not given that his qualities don't correlate with what Chelsea would buy him to do.
Will it happen? 3/10 – The rule is never zero for Chelsea. It doesn't make sense, but Chelsea are prone to the odd weird one.
---

West Ham are close to signing Vitesse Arnhem striker Wilfried Bony for £14m. The 24-year-old from Ivory Coast is described as the new Didier Drogba and is top scorer in the Netherlands this season.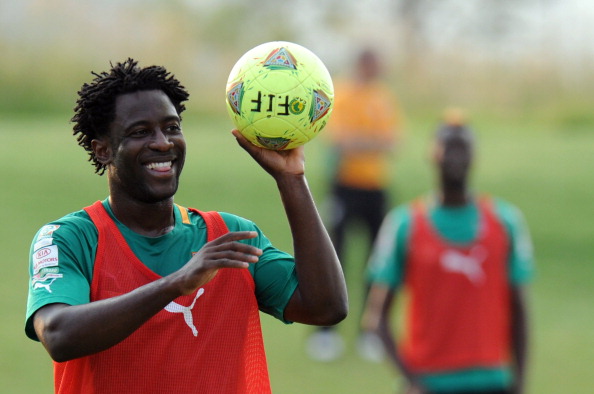 Full story: Sunday Mirror
What's the story? Bony is a physical specimen, so comparisons to Drogba root deeper than nationality. A lot of clubs are looking at him and West Ham could well have resource available with confidence gained from their Olympic Park gift.
Does it make sense? Bony would be a perfect signing for West Ham. More dynamic and dangerous than anything they have in attack at the moment. It might depend as to what other offers Bony gets from elsewhere but a chance to play in the Premier League is an offer to respect.
Is the price right? You're paying for Dutch league production and potential so it's high but Vitesse are in a decent financial position so will be hard to buy from.
Will it happen? 4/10 – I don't know whether I see Allardyce pulling the trigger on this type of move.
---
Arsenal are aiming to capture Danish striker Andreas Cornelius in the summer. The 20-year-old FC Copenhagen player has 16 goals this season and is valued at £5m.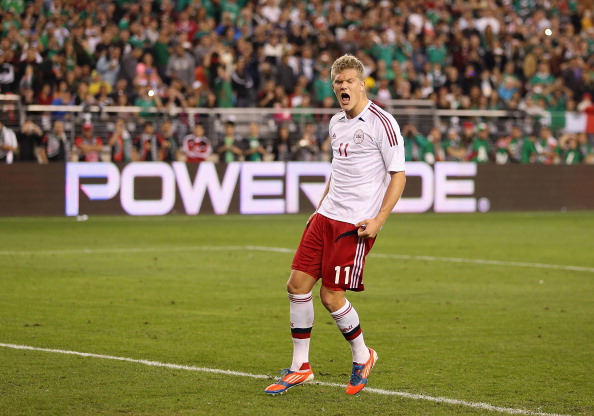 Full story: The Sun

What's the story? Remember the last young Danish attack Arsenal signed from Copenhagen? 'The best striker in the world' Niklas Bendtner. Obviously it's unfair to compare Cornelius to Bendtner, not least because of Bendtner's unmatched pedigree, but I'm suspicious that this is the link.
Does it make sense? Arsenal do like a cheap young prospect and he's got some decent first team experience.
Is the price right? Worth a roll of the dice.
Will it happen? 7/10 – Why not?
---
Chelsea are planning on moving to sign Southampton right-back Nathaniel Clyne, 21, for £7m this summer.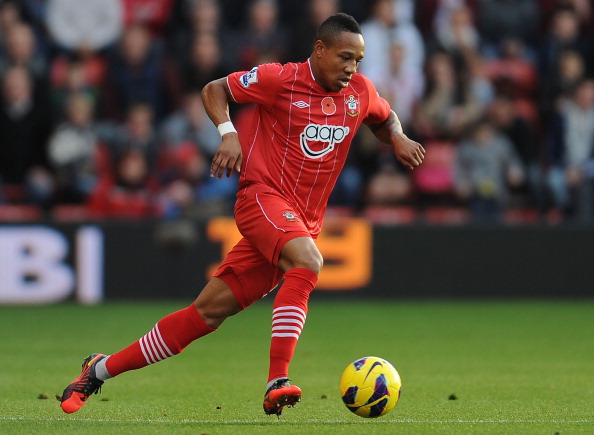 Full story: Sunday Mirror
What's the story? There was an empty block in the page when it was being formatted. Point at a team in the table. Chelsea. OK, point at another. Southampton. Interesting. Point at their squad list. Clyne. Bingo.
Does it make sense? Only for Chelsea, kind of. Clyne would be at best 3rd choice right back. Is that worth doing? Why would he go there to sit on the bench and why would Saints gift him away?
Is the price right? It's his value but what possible incentive is there for Southampton to sell at that price?
Will it happen? 4/10 – again, it's Chelsea so who knows.
Stories sourced by the BBC Gossip Column.