Analysing the Transfer Gossip: 30th March 2013
3.27K //
30 Mar 2013, 19:00 IST
There's always plenty of transfer talk throughout the season. So how much of it makes sense, and how much of it is just rumour?
---
Manchester United will renew their interest in 21-year-old Barcelona midfielder Thiago Alcantara after his father revealed he is ready to quit the club. United have been keen on the Spain international for the past three years and had a £15m bid rejected 18 months ago.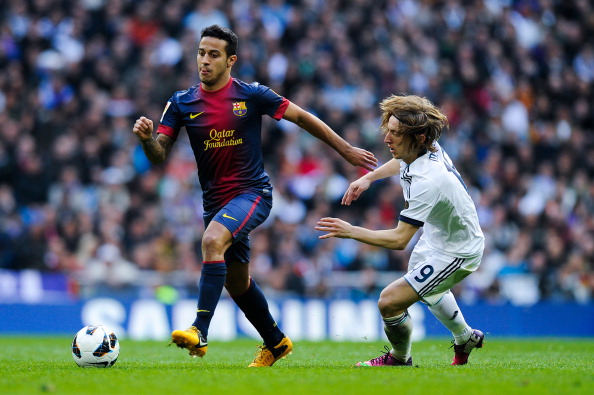 Full story: Daily Mail
What's the story? Thiago has been developed by Barcelona to succeed Xavi in much the same way Xavi took over from Guardiola. He's seen increased game time over the last couple of years as they ease him in things. United have been on the look out for a ball playing midfielder.
Does it make sense? I'm not sure signing a still-to-be developed prospect will win United the Champions League. The other thing is, if Thiago is being prepared for the Barcelona first team why would he want to abandon that so quickly? Mind you, United are a big club. The only thing from their point of view is; what if he becomes as good as Fabregas, then wants to go home and prove himself?
Is the price right? It'll be a lot. At least £15m which is plenty for a fairly unproven player.
Will it happen? 5/10 – I'll sit on the fence a bit.
---
Arsenal and Newcastle target Pierre-Emerick Aubameyang, 23, believes a £10m bid will be enough for his Ligue 1 club St Etienne to let him leave.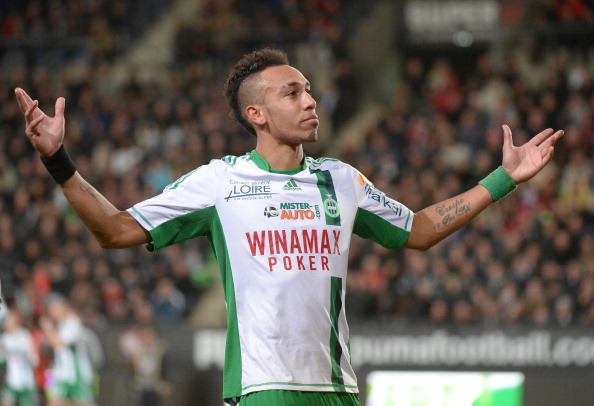 Full story: talkSPORT
What's the story? Shock horror, footballer believes he can get a big move for less than his club want.
Does it make sense?St. Etienne should be holding out for as much as they can get rather than buckling. But £10m goes a long way in Ligue 1.
Is the price right? He's worth more in theory, but only if someone will pay.
Will it happen? 7/10 – It sounds like he's on his way to England but St Etienne really need to get more for him.
---
Aston Villa manager Paul Lambert says Aston Villa must stop selling their star players and fears going back to "square one" if strikers Christian Benteke, 22, and Andreas Weimann, 21 are allowed to leave. Lambert sees the pair as essential to Villa's prospects – and expects them to stay after pledging to improve them further.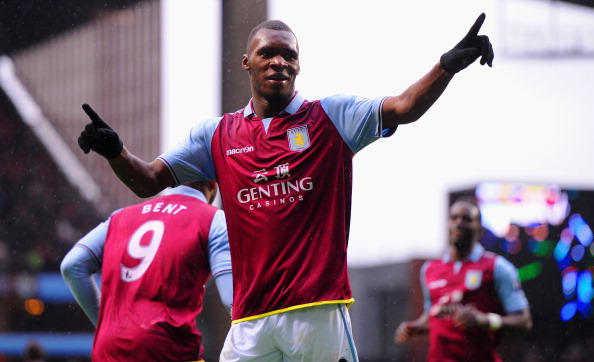 Full story: Daily Mirror

What's the story? Ever since Villa sold James Milner to City, they have become a selling club. They pretty much only have Benteke and Weimann left to sell now though and if they stay up and then sell them both, they really will be staring in to the abyss.
Does it make sense? They are both so desirable for different reasons. Surely they won't sell both though?
Is the price right? I think offers of Benteke's true value, £12-15m, would be too tempting for Villa. Weimann has an expiring contract in 2014 so the bids would be smaller.
Will it happen? 7/10 – both leave. 10/10 – one of them leaves
---
Fiorentina look set to beat Tottenham to the signature of Feyenoord midfielder Jordy Clasie, 21.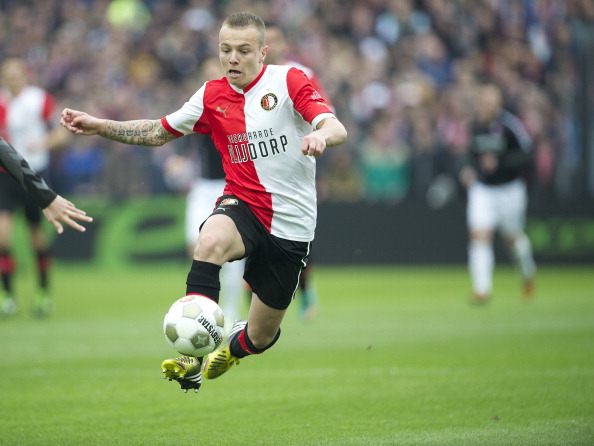 Full story: Metro
What's the story? It doesn't say why Fiorentina are favoured, their biggest job will be holding on to Jovetic. How attractive a prospect are they for one of the continent's top prospects to move to?
Does it make sense? No, not really. Sure, Fiorentina are battling for a Champions League spot this season but they haven't done so for years. How sustainable is that? Particularly if they sell their best player? Is that a situation you want to get involved with rather than the stability that Spurs offer.
Is the price right? They'd be spending most of any Jovetic money they get which then makes his sale questionable.
Will it happen? 5/10 – maybe, but if these really are the clubs he has to choose from it'd be a surprise.
---
Chelsea have edged ahead of Manchester City and Real Madrid in the race to net £40m striker Falcao from Atletico Madrid. Talks between the Blues and the Spanish side over a summer move for the Colombian star, 27, are well under way.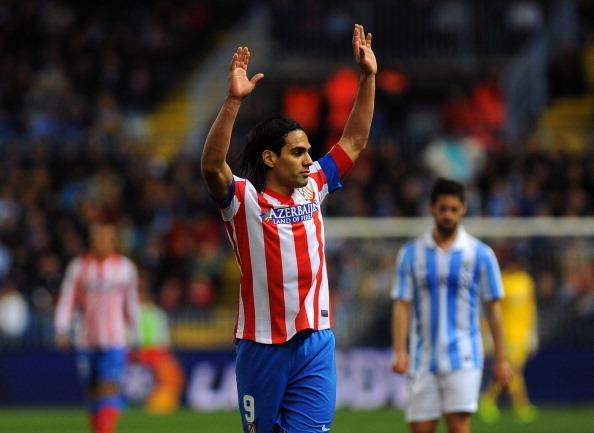 Full story: Daily Star
What's the story? This is an interesting one. What would the reaction of Atletico fans be to them selling within Madrid? Not convinced by that. Splitting Chelsea and City is trickier. Both have money and are probably equally attractive propositions.
Does it make sense? Signing the best pure 9 in the world always makes sense.
Is the price right? They can all afford the £52m release clause.
Will it happen? 7/10 – hard to split them all