Analysing the Transfer Gossip: 8th June – Part Two
As we move in to the off-season, an unprecedented amount of managerial movement around Europe will surely see an already frantic transfer market go in to overdrive. This will give plenty of opportunities for transfer rumour and gossip. So how much of it is realistic?
There is a huge bundle of transfer gossip today so I've had to split this in to two parts. Part One is here.
---
Manchester United boss David Moyes is ready to spend £40m in an attempt to beat Arsenal manager Arsene Wenger to the signing of Barcelona's 26-year-old Cesc Fabregas.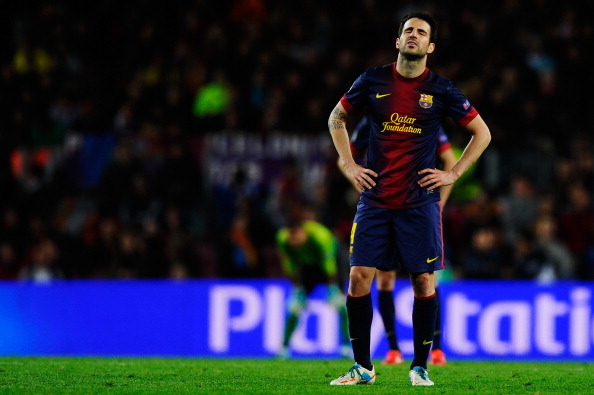 What's the story? Arsenal are, if you believe the gossip, doing battle on many different fronts. However, in any Fabregas sell off, they have a huge upper hand in that they have exclusive negotiation rights as part of the deal that saw him go to Barcelona, so it won't matter what United offer.
Does it make sense? Yes, for both teams. Fabregas is one of the best midfielders in the world and only doesn't play his ideal position at Barcelona because of the presence of Xavi.
Is the price right? £40m would annihilate both club's transfer record and would represent a loss for Arsenal which hardly seems likely. Mind you, if Fernandinho is worth £34m (which he isn't), then this is fair for Fabregas.
Will it happen? 3/10 – All the good Spanish sources say he's going nowhere.
---
Newcastle midfielder Yohan Cabaye could move to Man United after the 27-year-old spoke of his admiration for the Old Trafford club.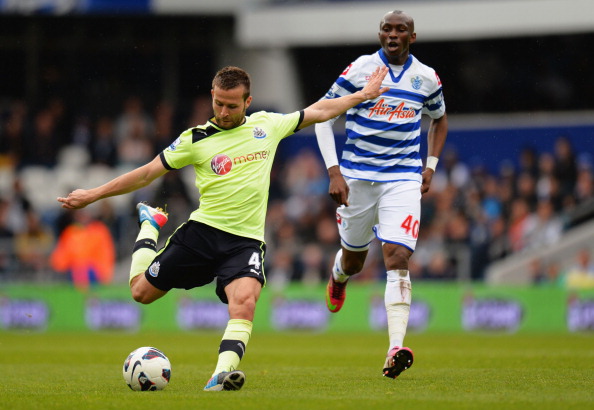 What's the story? Man United are being linked to every central midfielder going right now but Cabaye is probably a little way down their list.
Does it make sense? If they can't get one of their other targets, then possibly so. He's a tidy Premier League player but his stock fell last year in a poor Newcastle team. He was often played out of position though, so if allowed to settle in deep again, he could flourish. However, he's not an ideal compliment to Michael Carrick unless David Moyes wants two deep holders.
Is the price right? Newcastle don't mess about with selling, ask Liverpool, so they will demand far more than his true value which could put him out of reach. Probably 'worth' £10m or so but much more to Toon.
Will it happen? 2/10 – Only if they don't get Fabregas, Alcantara, Strootman or Fellaini.
---
Arsenal are closing in on Real Madrid's Gonzalo Higuain, 25, after Arsene Wenger met the striker and his father in Paris.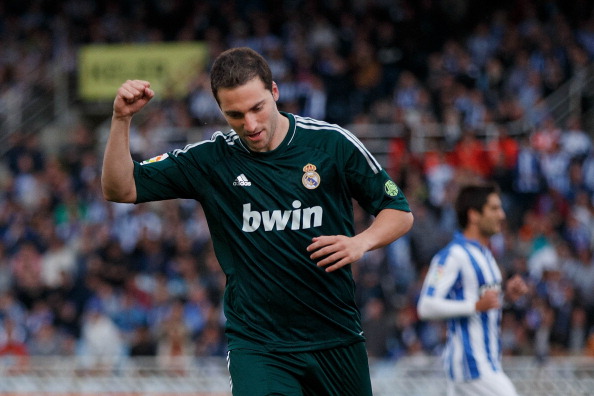 What's the story? Arsenal are closing in on everyone apparently. It sounds like they are doing due diligence on Rooney, Higuain and Jovetic but clearly won't sign all of them.
Does it make sense? Oh yes. Higauin is going cheap, is criminally under rated, and is a massive upgrade over Giroud.
Is the price right? Real could let him go for £20m which for a striker with a goals to games ratio of 1:1.5 in Madrid is unbelievable value.
Will it happen? 6/10 – None of the Arsenal options have emerged as clear favourite yet.