Andre Villas-Boas deserves credit for Bale's form
3.37K //
04 Mar 2013, 13:11 IST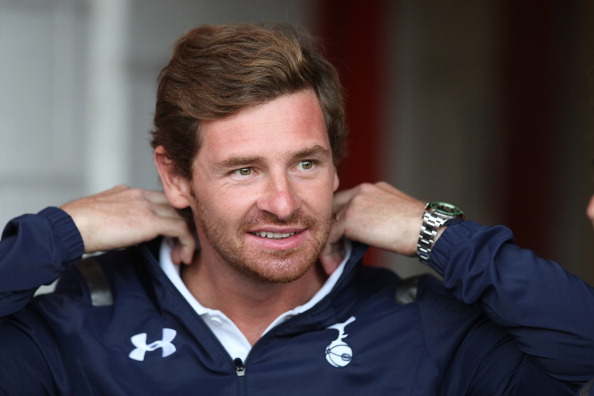 Andre Villas-Boas was cautious, as you would be, but even he now must surely believe one of football's most preposterous runs is going to be broken and Tottenham Hotspur will finish above Arsenal this season. "Last year at this time Arsenal had a difference of seven points to Tottenham and we know how it finished," he said. "Obviously this time the motivations are different. They are on a low at the moment and for them to jump back is difficult."
Spurs do have a difficult run coming up: they must play Liverpool, Swansea City and Chelsea away and Manchester City at home among their next seven games. There is the potential for things to go wrong – particularly for Tottenham, for whom things so often do go wrong, and for whom the knowledge that, in five of the last seven seasons, they have finished one place below Arsenal in the table continues to rankle.
Last season, as Villas-Boas said, they began March seven points clear – and had just hammered Newcastle United 5-0. That was just after Harry Redknapp, their manager, had been acquitted on charges of tax evasion, and all set fair. But then Fabio Capello resigned as England manager, Redknapp was heavily touted for the job, and all focus seemed to go. Nobody predicted that but it's hard to imagine what sort of distraction could spring up now that could derail them – and equally, it's hard to imagine where Arsenal could rediscover the form that would enable them to take advantage even if they did. After 18 years, surely, Tottenham will, at last this season, finish above their north London rivals. The Champions League place that will come with it would almost feel like a bonus.
For that, Villas-Boas must take great credit. There were many who were sceptical when he was appointed – one newspaper even called him a "sham Mourinho" – but with a quiet and intense good humour, he has created a team that plays with great verve. There are those who say Spurs are over-reliant on Bale, but rather the team unit he has created has got the best out of Bale and, in turn, Bale's brilliance and confidence have elevated the team unit. Superb as Bale has been, it's not insignificant that no side has conceded fewer shots in the Premier League this season than Tottenham.
He says himself he has learned from his time at Chelsea – this weekend marked a year since he left Stamford Bridge – and is less abrasive, less demanding than he was, and of course, there may be truth to that: certainly the transition to a high line and compact style has been enacted far more slowly than he attempted at Chelsea. At 35, he is still a very young man in managerial terms. But you also sense that this is an easier group of players to work with, young and optimistic, working hard to achieve a great future, as opposed to the cynical old lags of Chelsea who resisted change because they knew it might mean the end for them personally.
He is too smart, too savvy, to speak of vindication, too aware of the pitfalls that could lie ahead. But while the world, with good reason, looks in awe at Bale, Villas-Boas must take much of the credit.