Antonio Valencia: Manchester United's go-to man
3.87K //
22 Mar 2012, 20:05 IST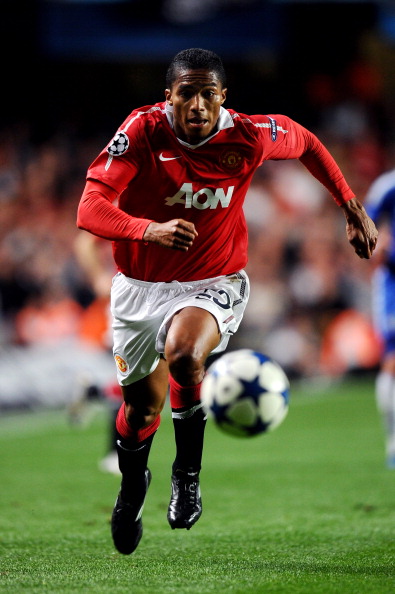 Antonio Valencia fits so seamlessly into the Manchester United squad, like an ant rejoining a single file of marching red ants, every time he returns from an injury.
From his horrific injury while playing against Rangers in the Champions League to his recent injury against Ajax in the same competition, Valencia has shown tremendous grit and desire to make a stronger comeback.
Antonio Valencia has come a long way since turning down an offer from Real Madrid while he was still playing for Wigan Athletic. Instead, he chose to sign for Man Utd for a fraction of what Real Madrid paid for Cristiano Ronaldo.
In conjecture, Wayne Rooney's 34 goals that season can be directly linked to Ronaldo's exit than to Valencia's introduction. However, Rooney credited Valencia for the 34 goals he has scored that season.
"I couldn't have scored the amount of goals I have this season without him," Rooney told the BBC's Match of the Day magazine. "He's been great this year and the quality of balls he puts in the box for me has been unbelievable."
Perhaps Rooney's sudden loss of form at the start of the 2010/11 season could be a result of Valencia's injury early in the season among many other things.
Valencia's recovery was slow and strenuous. He pushed himself for hours everyday on a specially designed zero-gravity treadmill by the NASA so that he wouldn't strain his leg.
After spending six long months on the sidelines, the Ecuadorian took short steps towards making a comeback before breaking into long strides past the opposition defence on the pitch.
His most notable performance in a United shirt that season came against FC Schalke in the 2nd leg of the Champions League semifinal at Old Trafford. After United were frustrated by Schalke's keeper-captain Maneul Neuer in the first leg, Valencia opened the scoring for United in the second-leg after he nutmeged Neuer and turned Schalke fullback, Sergio Escuder inside out, making use of his abundant pace and direct approach towards the goal.
Former Manchester United Captain and Ex Wigan manager, Steve Bruce once said: "Antonio's a great kid, a wonderful professional and tough as old nails. He's also got something not many English players have anymore, dribbling ability."
His work rate as a winger is phenomenal. In his 14 league appearances he has assisted 11 times making him the second highest player in the league with the most number of assists. When he is not stepping over fullbacks like it's a steeple chase event, Valencia regularly provides cover for the injured United fullbacks. He has played five times as a right back and still scored a goal and assisted twice.
Last August he signed a new four year deal with United, keeping him at the club till 2015. Sir Alex was delighted about the new deal: "Antonio has made a fantastic contribution since his arrival," the manager said. "His speed, crossing ability and versatility have been a big asset for us. He has a quiet, unassuming way of going about his business, which is underlined by great strength of character – as his recovery from such a bad injury last season proves."
His recovery from the hamstring injury he suffered at Amsterdam was faster than the last time he picked up a knock in the Champions League. In his comeback-league game against Wolves last Sunday, he showed us exactly what Man Utd missed when they played Atheltic Bilbao twice in two weeks previously. With two assists in the Wolves game and a brilliant solo run from inside United's half, exploiting Wolves disadvantage of being a man down, before ending with a strong finish to make it 2-0 before half time.