Arsenal and Manchester United show that experience matters
1.75K //
23 Mar 2012, 11:19 IST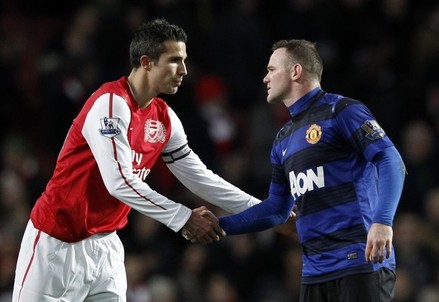 The last few weeks have seen a change in fortunes for a few clubs in the Premier League. Manchester City, who were firm favorites to win the title, are now chasing their illustrious neighbours and have a tougher run in. Arsenal, once struggling to get into the top four, now find themselves third in the table and six points clear of fifth place Chelsea.
Arsenal's rise has been remarkable. The win over Everton made it an incredible six wins on the trot and Arsene Wenger is rightly being given credit. Alex Oxlade Chamberlain has been a revelation and another masterclass from Wenger in the transfer market. Another young gem spotted early by the astute Frenchman. This season however proved yet again that experience counts.
In Arsenal's case, the experience of Tomas Rosicky and Mikel Arteta at the center of midfield, combined with the steadying influence of Per Mertesacker and Vermaelen at the back has played a vital role in Arsenal's resurgence. It seems Wenger has finally acknowledged the importance of proven talent as he looks to bring in the 26 year old Lukas Podolski, a veteran of four international tournaments for Germany over the summer.
Arsenal are not used to winning trophies, but they have a habit of coming in the top four. Their Champions League spot was threatened by Aston Villa in 2008-09 and even more so by Spurs in 2005-06, but on both occasions they scraped through. This year, it looked certain that Arsenal would finish outside the CL spots and worse, it seemed that Tottenham Hotspurs would finish above them in the table.
Tottenham are not used to being in the top four and it is showing in their performances. Spurs were in third for a long time, and there were murmurs about a title challenge. But they are faltering when it mattered the most and could lose out on 4th place to a manager-less Chelsea.  The Blues may look vulnerable, with the loss of Andre Villas Boas, but thanks to their mercurial owner, the Chelsea dressing room is used to the managerial changes and oddly enough, always seems to respond positively (Avram Grant, Guus Hiddink).
Its not just Arsenal though. Manchester United are showing the importance of experience too. Experience of fighting for and winning the title year in, year out. Despite the 1-6 loss to Man City, Ferguson's men have followed closely and have now overtaken their noisy neighbours in the table. The Citizens are an experienced bunch individually, but have won little as a team and that could be a crucial shortcoming come May. Mancini's men showed great resilience by their come from behind victory against Chelsea, but the final stretch of a title race is uncharted territory for them and a familiar road for their bitter rivals.