Arsenal set to provide five players with new deals
897 //
15 Dec 2012, 16:34 IST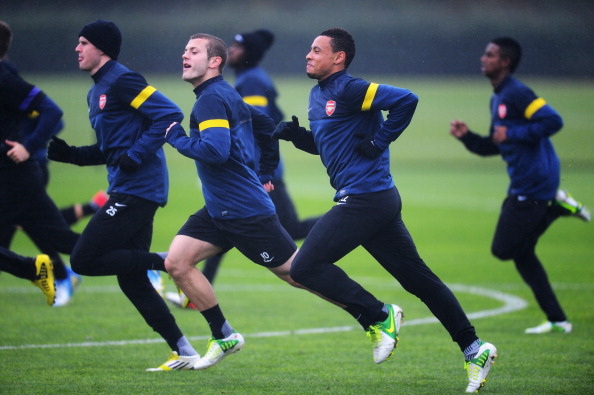 Arsenal FC are ready to award new deals to five of the most promising youngsters coming up.
Jack Wilshere who is back after being out for more than a season has stated he has no intentions of leaving the Emirates anytime soon and the club wants to tie him down with a long term deal, as Wenger wants to build a new team, with the Englishman being the fulcrum.
Explosive mid-fielder Alex-Oxlade Chamberlain who signed from Southampton for the Gunners last season is also set to have his stay extended along with Welsh midfielder Aaron Ramsey, who has had a mixed season so far.
Carl Jenkinson who has deputised very well in Frenchman Bacary Sagna's absence will also put pen to paper to a new deal, along with fellow left-back Kieran Gibbs.
This will come as good news for the fans after a very poor season so far this season, which has them languishing down at seventh at the moment and saw them knocked out of the League Cup by second league team Bradford midweek.