Arsenal's next manager: Pep Guardiola?
1.51K //
15 Dec 2012, 13:28 IST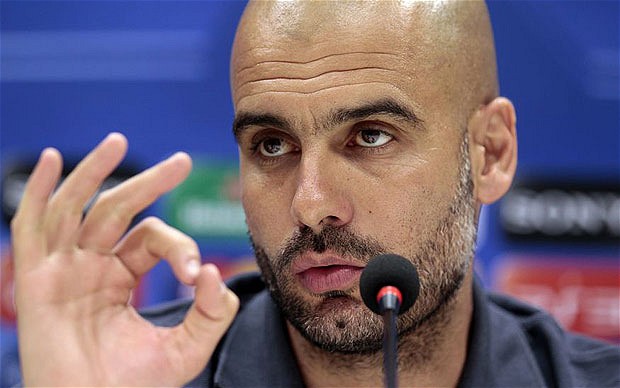 Pep Guardiola is the hottest property in the football market today.
With several clubs vying for him, he has a platter full of choices in front of him to pick from. Chelsea and Roman Abramovich want him to take over from interim manager Rafael Benitez.
Sir Alex Ferguson has labelled him a potential successor to the legacy he would eventually leave behind.
Sheikh Mansour wants Guardiola's ex-colleague Txiki Begristain to convince him to replace European failure Roberto Mancini. Paris Saint-Germain and Bayern too pine for the Spaniards signature.
At Arsenal though, he does not seem to be wanted even though many people, including analysts, ex-players and fans think the Gunners need him the most. The board seems to love Arsene Wenger and have decided to stick with him through thick and thin. In their eyes it seems like he can do no wrong. Wenger is like Bhishma of the Mahabharata who could choose when he wanted to die.
But the humiliating loss to 4th tier Bradford has resulted in many loyalists baying for the Frenchman's blood. A brilliantly timed statement was made by Pep's camp, mere hours after the loss. Guardiola's agent has said that the double Champions League winner would prefer a move to North London over the other parties.
While this would not do much to change Hill- Wood's love for Arsene this move is definitely going to rip apart the Highbury faithful. Now they have a good candidate, Guardiola no less willing to take charge from a 'floundering' Wenger.
With the League cup loss, being 15 points off the top in the PL and the Champions League but a dream the FA cup is our last chance for silverware this year. There too if we happen to draw Manchester United only an outright miracle would save us.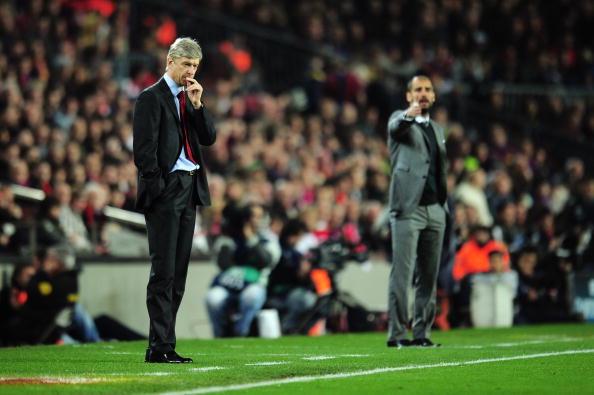 There is no doubt Wenger is still as brilliant as he was before but that alone does not quite cut it today.
The most overused of explanations are that he is too stubborn and that the others have evolved with the passage of time. No more do bored Englishmen manage the top clubs. Every manager in the top flight has his own pedigree and style and tactics. While this undoubtedly is one of the reasons, in actuality there is a deeper one.
Nobody fears the Gunners anymore. I am sure everybody agrees that at their best Arsenal can be unplayable, but such moments of cohesive brilliance have become few and far between. Even the smallest teams believe they have a chance of beating us. If we had faced Bradford about 10 years ago, they would have been very put off on seeing the team sheet itself. Half the battle would have been won in the dressing room.. The same explanation can be given for why the Emirates stadium is no more the fortress it was, up to last year.
So, what Guardiola would undoubtedly bring is this psychological boost. To have such a trophy studded manager at the helm would surely lift both the players and the fans, not to mention the effect it will have on the other teams, especially United. Another positive of Guardiola coming is that he is from the Wenger School of thinking. Like the ' professor' he too advocates beautiful, passing football so not much would have to change at the club in terms of style. Like at Barca, he would have a strong youth setup to play with and nurture as well. But the biggest thing he would bring is the winning attitude. He is used to winning and the one year sabbatical would have only made him hungry for more. Arsenal as a club desperately needs an infusion of this attitude.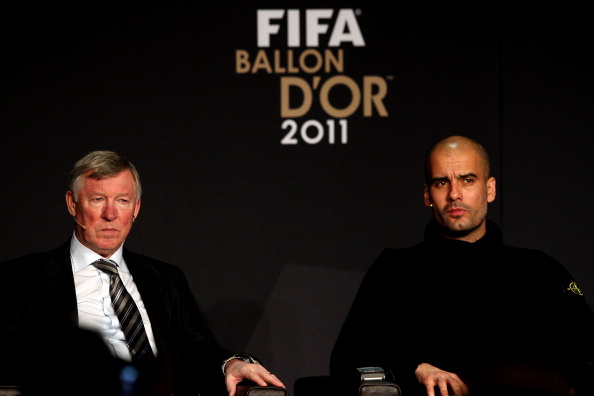 On the flip side, there is a school of thought that Guardiola was so successful because of the quality of the team he was able to field week in-week out. Taking nothing away from Arsenal, the gunners do not have those levels of class in them. Guardiola would surely have to work harder to make this team perform to his lofty standards.
Another argument says that he needs a big budget to work with. For once, Arsenal look to have the capacity to provide that, so that's not much of an issue.
The major worrying thing for me is whether if he comes, the winning attitude would prove deadly too. I wonder whether Guardiola would understand the rigors of the PL and the team he has decided to manage and take losses in his stride. If he is unable to, coupled with the fact that he is more' high profile' than some of the players, it could lead to a collapse of cataclysmic proportions within the club.
His skills in the transfer market too cast a shadow over a potential appointment. There have been many huge signings made by Barcelona during his tenure who have been sold but a year later. Arsenal on the other hand has been famed for their market prowess. Even though some players have been needlessly lost, Wenger's record in the market is nothing short of phenomenal.
So what would be the best compromise? The ideal thing, the idea that would have every Arsenal fan salivating would be that Wenger go to the board and manage transfers and Guardiola take over as coach. I admit it would be great, but frankly it will not happen.
Arsene lives to coach. For him seeing football played the way he feels it ought to be, is what is keeping him at the club even after such a dry spell. This fire does not die down easily and so it is hard for me to imagine him not coaching a football team. I find it harder to imagine Arsenal without him and the board feels the same way too, so Wenger will not be replaced by Guardiola by the management at the club.
The only way for Guardiola to take over the reins of the club would be if Arsene left on his own terms. He has said that he would rethink his future if he failed to achieve the objectives he has laid out for himself ie. a Champions league spot.
So Arsenal fans, ponder on this.
Wenger would not go if we make it to Europe. Guardiola will not come if we don't. So what do you want?
Part two of this article will focus on the man Wenger wants to take over from him at the club.