Aston Villa vs Arsenal: Withdraw a Chilean, add a Brazilian, and win?
2.14K //
31 Jan 2015, 03:17 IST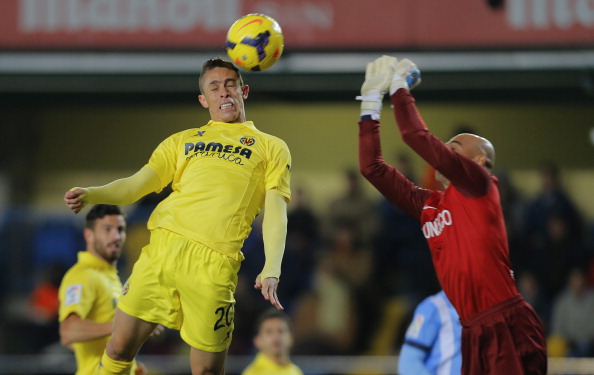 As we go into our clash on Sunday against Aston Villa, news is that Alexis has picked up a "hamstring concern"—Arsène's words, not mine—and may be rested. More news will come out on his status—Alexis's, not Arsène's—perhaps on Saturday. Whether he's injured or this is more of an opportunity to rest the cheeky Chilean, we'll have to hope that others can pick up the slack his absence may leave.
After all, his 18 goals and 10 assists to date represent and enormous portion of the team total. Scoring against Villa may be tougher than their league-position suggests; despite sitting 15th, just points above the drop-zone, the Villans have conceded just 25 goals, the same that we have.
At the other end, we'll have far less to worry about from Villa, as they've only scored 11 Prem goals to date and haven't score any since doing so at Selhurst Park on 2 December 2013. Their anaemic offence might receive a boost through the recent addition of Carles Gil, freshly signed from Valencia after a successful loan spell at Elche—the crafty midfielder has already scored once (against Bournemouth in the FA Cup) and could a sorely needed creativity to an attack that has relied so extensively on Christian Benteke.
A recently-complted loan deal for Scott Sinclair adds options to Lambert's side, but our own recent addition might still find time to get a run-out. Gabriel Paulista, signed earlier in this week, is apparently is "ready to go", according to Arsène, after seeing him train with the squad.
Paulista to have it lot easier than Monreal
There's a bit of precedent there from Nacho Monreal's arrival in January 2013. The move, accelerated after the injury to Kieran Gibbs, thrust Monreal into the staring lineup against Stoke just two days after the deal was completed. He did well enough as we held off Stoke in a 1-0 win.
At the time, Monreal spoke almost no English and certainly had had very little time, if any, to learn anything about his role alongside Koscielny and Mertesacker and behind Diaby and Arteta, or again the following week when he played alongside Sagna and Mertesacker and behind Arteta and Ramsey, or again the following week when he had Mertesacker and Vermaelen next to him and Diaby and Arteta as DMs.
Three matches, seven different teammates. Gabriel, while joining in similar circumstances, looks to join a somewhat more settled defensive unit. Even if the defensive midfield is a bit depleted, he could come on later in the match for Koscielny and have the Spanish-speaking Monreal on his left and the Spanish-speaking Ospina minding the net.
Paulista a specialist centre back: Wenger
If we can take a lead into the second half, and if we have enough of a lead with a sub or two to burn, why not give Gabriel a run-out? Language might prove to be less a barrier when compared to positional experience, and Gabriel is a "specialist at centre-back", says Arsène, and that might mark an upgrade over playing Debuchy or Monreal out of position, for as fluent as they each may be in English.
Gabriel learned Spanish in less than a year after his move to Villareal, and he's been described as obsessed with improving. As one such marker, his market-value has more than tripled since he originally joined Villareal, as shown by the fee they paid 18 months ago (€3.5m/£2.6m) and the one they received a few days ago (€15m/£11.2). It's just one measure, but it does provide some degree of insight into the player's rise.
With a tense North London Derby looming, I'd love to see us see off Villa while giving Koscielny a bit of a rest, even if it is just 15 or 20 minutes on Sunday. That sore Achilles of his could use all the rest it can get, and the sooner that Gabriel beds in, the better for all involved.