AVB's hesitancy toward forward thinking midfielders could cost Spurs big
988 //
18 Mar 2013, 12:31 IST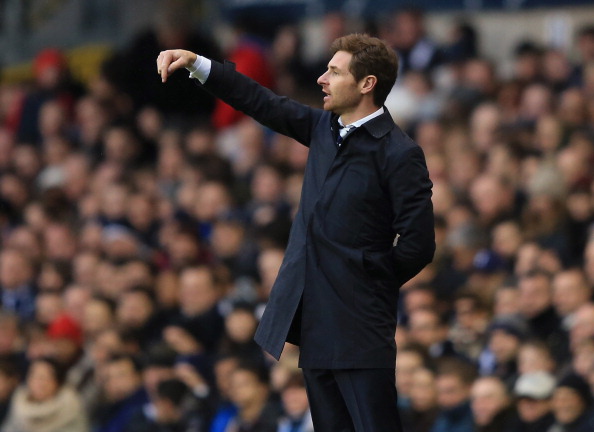 It's in a Spurs fan's nature to expect the worst when things start to turn toward the tail-end of a season. But after back-to-back losses in the Premier League, and a very questionable Europa performance away to Inter Milan, the Jenga tower of Spurs fans' nerves could be justifiably one heavy touch away from a complete collapse.
Sandro's injury was 8 games ago now, and whilst Spurs did spend 6 of those 8 games unbeaten, it's been clear to see that the performances in these games have taken a severe dip since the loss of Spurs' gum shield wielding Brazilian, often only saved by the individual brilliance of a certain in-demand left footed star. Of course, from the outside looking in, this shouldn't be the case, as Sandro's injury coincided with the return of Scott Parker, the England international known for his sublime work rate, terrier like performances, and the 6th sense-like ability to break up play whenever the opposing team dare to cross the halfway line, right? Well, no, actually, that was last season. Whilst there has been the odd exception, since his return, Parker has turned in disappointing performances, offering himself for only 3 yard passes, 360 degree turns, and often losing possession. He doesn't even seem to have the same instinctive ability to read the game defensively that made his performances so enjoyable to watch last season. Perhaps, we just have to accept that coming back from a serious injury in the latter stages of such a high intensity midfielder's career is likely to take its toll. It's questionable then, why Villas-Boas insists on sticking with the out of form midfielder (not to mention the worrying England call-up), when there appears to be such talent sitting unused on the bench.
Perhaps it's a fear of a lack of strength in the middle of the park, but two players who must be begging for their chance of a run of games are Tom Carroll and Spurs new boy Lewis Holtby. Whilst the latter would prefer to be playing further forward, the center of the Spurs midfield has been screaming out for a player with such composure on the ball and an ability to pick a pass up the pitch, opening up attacking options. The easy option for AVB would be to switch Bale back to left wing and sacrifice Gylfi Sigurðsson for one of the said two. However, the Icelander has been turning in impressive performances from the inside left position recently, and I would suggest that the idea of Scott Parker right now is better than the reality of Scott Parker. To use an old cliché, if you don't have the ball, you can't score, and the extra movement and passing ability that Holtby or Carroll would offer in the centre of the park could be enough to pass teams off the pitch, whilst offering a far greater threat going forward, and hopefully giving Spurs that ability to once again 'pick the lock', which they have so often lacked since the departure of Luka Modric. Of course, naturally, this would rely heavily on the ability of Dembélé to stay disciplined; however, the ex Fulham man has often been left as the deeper of the Parker-Dembélé partnership in recent games, as Parker strides forward with the ball before seemingly getting a bloody nose, attempting to turn back, giving away possession as the rest of the team push forward. It has become very fashionable to rely on 'defensive midfielders' like Parker, whose only job is to break up play, but given the chance, this desperate Spurs fan believes that Dembélé could revel in an old fashioned 'central midfield' role, allowing Carroll or Holtby to dictate the game from a deeper role and open teams up, without always relying on the wonderful talent of Gareth Bale, whilst at the same time, creating more space for the Welshman to work his magic and swing that magic wand of a left foot.
It's a dangerous time to be trying something new, granted, potentially weakening the strength of the team's core with such crucial difficult fixtures against Swansea, Everton, Chelsea and Man City in succession. However, I think anyone who has watched Tottenham recently would agree; something needs to change, and a home European tie against Basel could be the perfect game to give some such an experiment a try.