Barcelona: Martino gambles with his fleeting back-line despite the lessons of seasons past
1.70K //
24 Aug 2013, 04:27 IST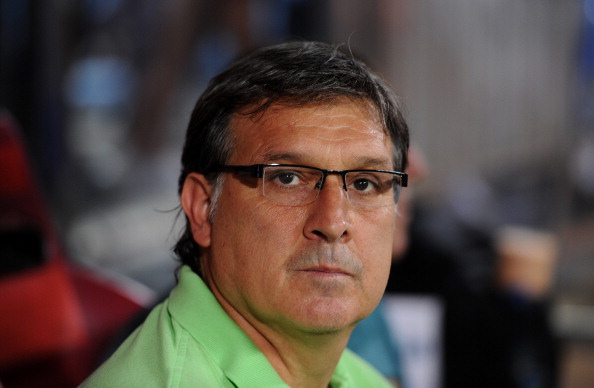 As Real Madrid have been active in this summer's transfer window in preparation to wrestle the La Liga title back from Barcelona, their Catalan rivals have been quiet, preferring instead to allow new manager Tata Martino inherent a settled squad rather than risk destabilising a winning formula.
The high-profile €57 million capture of Neymar has been their only signing while Madrid have spent over £60 million so far as they refurbish their squad under new manager Carlo Ancelotti, with Gareth Bale still to complete his move which is likely to be in excess of £85 million.
Compared to Madrid, Barcelona have been stagnant and with Neymar coming in to raise the debate of whether the Brazilian can co-exist in a successful side alongside Lionel Messi, it has rather overshadowed the issue of a porous defence that will threaten to compromise Martino regardless of how much attacking talent he loads his side with.
On their way to winning the title last year, the Catalans conceded 40 goals, the biggest total since before the Pep Guardiola era, and they were ruthlessly disposed by Bayern Munich in the Champions League with a 7-0 aggregate scoreline in the semi-finals.
Starting the summer faced with making the transition from Tito Vilanova, who has stepped down through illness, to Martino, it was clear that the overriding priority was for Barcelona to add reinforcements at the back.
According to the media they have tried, with bids being knocked back for both David Luiz and Daniel Agger, though Chelsea and Liverpool were able to deflect the offers away with little fuss, the Spanish champions appearing not to pursue their defensive targets with the same relentless intent they have used with previous signings, much to the ire of many a club.
Thiago Silva of PSG did receive sustained attention but there was little realistic chance that Barca would comply with the huge sums of money involved with the Brazilian that eventually saw him sign a new contract with the French club.
With a huge chunk of the budget being lavished on Neymar, it appears like Barcelona will overlook the need to bolster their defence in favour of persisting with what they currently have in place.
Martino has made it clear that he is reluctant to spend large amounts of money, €35 million was the figure linked with Luiz, on an area he has installed his faith in, saying: "What I say is that as long as (Carles) Puyol is fine – and he will be because his recovery is going well – with Gerard Pique, Javier Mascherano, Marc Bartra, Adriano or Sergio Busquets as centre-backs, we are fine".
Puyol has not yet returned to train with the squad following knee surgery in the summer and it forced Mascherano and Piqué to continue their makeshift pairing in the heart of defence against Levante in the curtain raiser to Barca's title defence.