Barcelona need reinforcements, and fast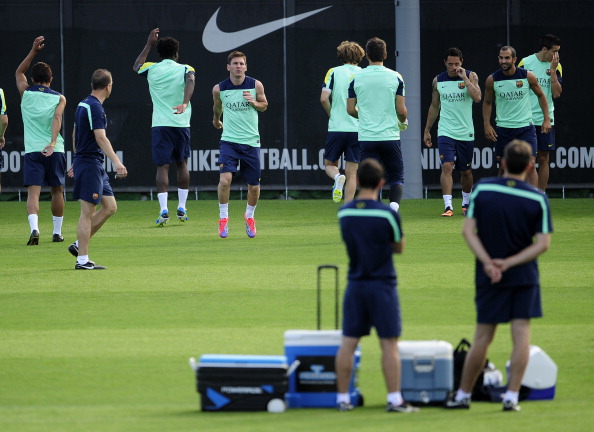 When Barcelona fans look back at last season, they will remember it for winning their 22nd Primera Liga title and getting past the 100-point mark while doing so. The rest of the footballing world will remember it for the 7-0 mauling they were handed over two legs by Bayern Munich.
Sadly, what has happened over the course of this summer can best be transpired as bittersweet. While Azulgrana fans will be exultant over the arrival of Neymar to Catalonia, which is already home to an inhabitant from Planet Messi, they will surely be distraught over the recent resignation of Tito Villanova, who vacated the position of Barcelona boss earlier this (Saturday) morning due to a resurgence of the throat cancer that saw the entire footballing world unite in solidarity for the Spaniard.
As heartless as it may sound, however, one of the things Senor Villanova and Co would have had to do is strengthen the Barcelona squad, which truth be told, does look dangerously frail in certain areas of the pitch.
The departure of Thiago Alcantara and the possible exit of Cesc Fabregas – who has been courted by Manchester United, having submitted to the Camp Nou outfit a £30 million bid (if you believe Sky Sports) – leaves the creative midfield department of Barcelona's midfield a lot more threadbare than it was last season.
But while this conundrum in midfield has only recently arisen, a long-standing problem that was the foundation of Barcelona's woes in their Cup campaigns is the lack of seasoned centre-backs to share the load with Gerard Pique and the ever-increasingly absent Carles Puyol.
Against Bayern Munich, rookie centre-back Marc Bartra was drafted into the back four alongside Pique, and what followed without the leadership of Puyol needs little reminding. Without the experienced club captain to guide them, the Barcelona defence were dissected four times (it could have been a lot m0re) and a repeat performance followed at the Camp Nou.
At 35, Puyol's days in a Barcelona shirt are surely numbered, and while Martin Montoya and Adriano do provide some padding out wide, the Barcelona cupboard is bare when it comes to centre-backs and therefore needs to be re-stocked at the earliest. Vincent Kompany and Thiago Silva have been linked to the Catalan capital in the past, and while they would not come cheap, would be excellent additions to the Blaugrana rearguard.
Captains at Manchester City and Paris Saint-Germain respectively, the duo have plenty of experience playing at the highest level and have the physical presence, tactical nous and leadership skills required to play alongside Pique at centre back and provide some much-needed steel to a spine that is beginning to crack.
But the duo are expensive. PSG chairman Nasser Al-Khelaifi recently said he would spring for Leo Messi if the Spanish side did move for Silva, and while Kompany remains perfectly happy at the Etihad Stadium, it would take a large amount of money to move the Citizens to part with the Belgian, who forms the bedrock of the Eastlands' side's defensive foundations.
There are, of course, cheaper options. Martin Caceres spent three of his formative years at Barcelona and could be tempted with a move back to Spain. At 26, the player is mature enough to rejoin the side that clearly valued him very highly when they forked out 16.5 million Euros to sign him from Villarreal and slap a 50 million Euro release clause on him.
With plenty of experience in Spain, Atletico Madrid's Diego Godin is another viable option. Having helped the Mattress Makers to third place in La Liga last season, Caceres' Uruguayan countryman has shown that he can handle pressure at the top, having also turned out in Europe for both Atletico and Villarreal.
Then there is Dutch centre-back Stefan de Vrij of Feyenoord Rotterdam. The Dutch are the original creators of technically skilled, ball-playing centre backs, and the Netherlands international would surely jump at the chance of playing with Barcelona.