Busby Babes: The flowers of Manchester; lest we forget
4.31K //
05 Feb 2013, 15:48 IST
29th May 1968
It is the summer of 1968 and a tense night at Wembley's hallowed turf has climaxed with the knowledge that Manchester United have just beaten Benfica 4-1 to become the first English team to lift the coveted European Cup.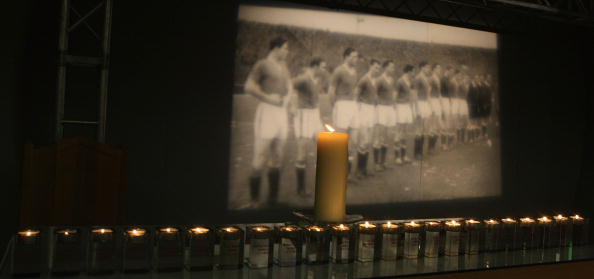 On the pitch, the scenes of celebrations soon engulf Sir Matt Busby. He collapsed into the exhausted embraces of Charlton, Foulkes and Brennan who are expressing their feelings of joy, of thanks, excitement and something more; empathy. Sir Matt Busby felt as if a weight had been lifted off his shoulders.
Ten years on from 6th Feb 1958, Manchester United and Busby Babes have achieved greatness - a dream that had burnt up in the ashes along with those talented team of young players in a cold tragic night in Munich. It was an achievement born out of necessity to honor the memories of Busby Babes who died in Munich ten years ago.
"When Bobby (Charlton) took the cup, it cleansed me. It eased the guilt of going into Europe. It was my justification."
In 1958, Manchester United played a European Cup match at Belgrade, which they won. Young and confident, everyone adored the Busby Babes. They had achieved considerable success at an average of just 23 and in the process, won the hearts of the entire nation, not just the red half of Manchester.
The future was theirs. There seemed to be no limit on what they could achieve; but they didn't. On 6th Feb 1958, on their way back home after that match in Belgrade and they stopped over at Munich airport. Only for their plane to crash on takeoff, killing eight of their players. It was a national disaster.
Back in the early 50′s, the babes were just a twinkle in manager Matt Busby's eye. At that time, if a club wanted a new player, they just bought him and hope he'd fit in. But Busby wanted to build a team from scratch, to start a family. His new youth policy started in the backstreets – lads in his own image, lads that were hungry for success.
Matt Busby was as close to a pioneer and visionary you would ever come across in football. He would pull out four or five recognized players from the team and put 5 youngsters in, which was at that time totally unheard of. Busby could foresee that youth was an undervalued asset in football, which could give him the edge. Players like Duncan Edwards and Bobby Charlton were part of the most talented youth team ever. Matt Busby decided to put them into the first team along with many others. It proved to be a revolution.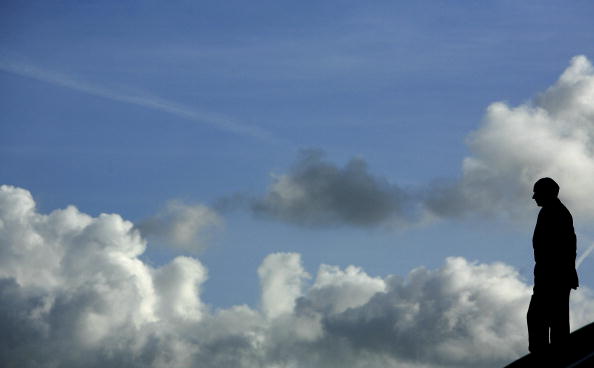 Busby's babes became players who broke the mould and played with class and panache. There was a wonderful spirit about the team, which made them gel together and produce magic on the pitch. It was like when a great painter flicks his brush and throw up some colors from his palette and the amalgam of two or three colors produce a masterpiece. It was similar with that group of players as it had the balance of Colman and Edwards, they'd got Roger Byrne and Bill Foulkes at the back and then right in the middle they had got the rock called Mark Jones.
The impact of the young players was so enormous that striker Tommy Taylor was the only player that United had bought for four years. His goals won Babes their first title in 1956. Captain Roger Byrne lifted the trophy – he was old at 27; the others were too young to vote.
Babes became a household name. It was the birth of a teenager. They were a charismatic group of players who became the first non-musical megastars. Local barbers had their posters and people wanted to have their hair cut like them, such was the impact they had on everyone's lives, which was unheard of for a footballer at that time. Everyone wanted to see them, everyone wanted to be like them. They were set to achieve greatness.
Matt Busby had great ambitions for his teenage team. They had won the championship and now he wanted to take them further. The football league had stopped Chelsea from entering the first European Cup, but Matt Busby would be more determined. Matt did the unthinkable, he fought a war with the league and won – the babes would be the first English team to play in Europe.
The story of Manchester United's young heroes battling away in Europe was a big news. The papers fueled the public's imagination. It became such a phenomenon that newspaper agencies bought fortunes out of their sales at that time. People wanted to know all about the performance of Babes abroad and hence used to buy the entire lot.
In their first season in Europe, Busby Babes narrowly lost out to Real Madrid in the semi-finals. Nevertheless, playing abroad had been a wonderful adventure, a great success, everyone enjoyed it – Sir Matt, the players and the fans. No one doubted that next year they could go all the way. They won the league championship again in 1956/57 and hence became eligible to play in Europe.
But, Europe was not all about glamour. United had to travel to Belgrade in their second season abroad – a difficult place to get to in 1958. The club had a chartered plane but still had to stop midway in Munich to refuel. Yugoslavia was seen as a hostile communist country, the babes were now part of the cold war. United had already won the first leg in Manchester 2-1 and therefore just needed a draw to advance to the semifinals. The match ended in a 3-3 draw and United were through to their second successive European Cup semi-finals.
The Munich air disaster
At Belgrade airport, 44 people boarded the plane carrying the Manchester United party back home. The boys played cards, cracked jokes, slept over their hangovers, Busby and his trainers wondered about their next game in league against Wolves and all the pressmen swapped their stories. Half way back home, the plane touched down at Munich airport in heavy snow to refuel; it would never fly again. Everyone got off, time for a quick cup of coffee.
After the refueling, the aircraft tried to take off twice but failed on both occasions. Despite their reading of the situation, the passengers were called to the plane for a third time. In the cabin, the jovial mood of the previous attempts was replaced by a sense of apprehension. At 3.04 PM Captain James Thain attempted a third take off. As a result of the slush and snow on the runway, the plane could not reach take off speed and failed to gain height.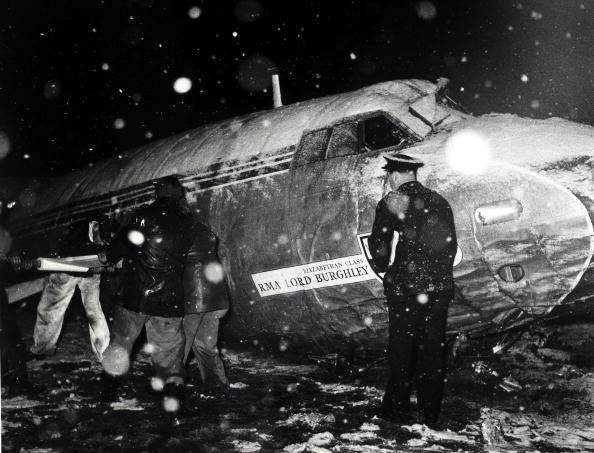 Twenty-one of the 44 people aboard perished in the crash, while a further two were to succumb to their injuries in hospital. Seven of the players who had played in Belgrade a day earlier died instantly: Geoff Bent (25), Roger Byrne (28), Eddie Colman (21), Mark Jones (24), David Pegg (22), Tommy Taylor (26) and Liam 'Billy' Whelan (22). Duncan Edwards lost his fight for life 15 days later on February 21.
The city that had cheered their young stars off; now cried, as they came back in coffins. Over 100,000 people lined streets as the hearses delivered their coffins to the stadium and there wasn't a sound heard except the sound of the wheels on the road. People were crying, grown men were crying as they had never seen anything tragic like that. All night long, people came outside the door of the gymnasium inside the stadium where coffins were kept – laying flowers, crying and praying for the departed souls. It was a long mournful night.
Eddie Colman's mother still regrets how she refused Colman kissing her goodbye before going to Belgrade just because she had a cold and was afraid that her son would catch the same. She would never get the chance to kiss her beloved son again. Duncan Edward's mother still regrets not letting her son know how much she loved him. Mark Jones always fought with his mother about buying a bike. But she never allowed him to as she was afraid that he might get hurt riding it. She now regrets it and rather wished to have had let him buy his bike. Their loss was beyond imagination. It was irreplaceable.
Busby himself, the father of the team was badly injured. He recovered, but he could not forgive himself for taking the boys into Europe.
While football and tragedy are no strangers, from relatively recent disasters of Heysel and Hillsbrough to the 66 fans who died in 1971 at Ibrox, the events and aftermath of Munich disaster still resonate. This is because the sense of loss was so acute as it stemmed from the loss of young, talented footballers who had already achieved so much at a tender age of just 21 and yet nowhere close to fulfilling their true potential.
While the events of Munich affected Manchester United as a club the most, but the loss was also a tragedy for English football, for European football and for the game as a whole and perhaps that is why its memories still resonate amongst the deities of the football religion.
Of those that died, Tommy Taylor, Roger Byrne and Duncan Edwards had already established themselves in the England national team, while Bobby Charlton and David Pegg were breaking through. Pundits still debate what the Busby Babes would have gone to attain if they had all lived and played on together, whether they could have become the greatest English side of all time, whether Duncan Edwards could have become one of the greatest of the game, in league with Pele and George Best. It is profoundly romantic to muse on possibilities that were never fulfilled, like the romantic reverie of the dream children by Charles Lamb, which further echoes the tragedy of the talent lost.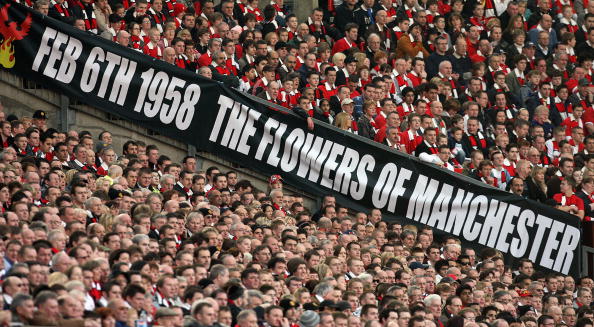 The legacy of Busby Babes still remains at the forefront of everything that Manchester United stands for and strives to attain. From the famous 'Flowers of Manchester' banner at the Stretford end to the ethos of fast flowing beautiful football, with the emphasis on youth, nurtured by Sir Alex Ferguson, the achievements and memories of Busby Babes inspires and moulds the football club.
People say that one should forget what happened decades ago. But for everyone associated with Manchester United and football, it is something that seem to have happened just minutes ago. It is a part of their life that has finished forever and they will it take it along with them to their grave.
They say that they would have been the greatest team ever. Well, maybe. But one thing everyone is quite sure of is that they were the most loved team ever in the history of the game. The flowers of Manchester. We will never forget!