Can Dortmund go all the way in the Champions league?
719 //
10 Nov 2012, 20:10 IST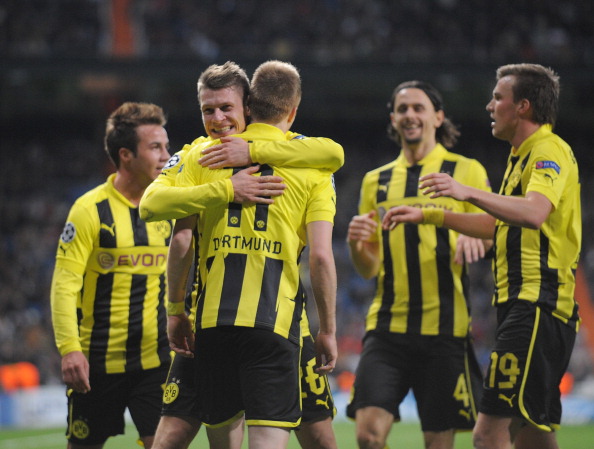 The curious case of Borussia Dortmund! Underperforming in the league and punching above their weight in the Champions League?
I for one don't think so. It is rare managers come out and say, this season we don't care about the league and are considering winning the Champions League, a feat that is very much possible. Dortmund have been working miracles over the past few seasons under the leadership of Jurgen Klopp. They won the Champions league way back in '97 and their last title before Klopp took over was in 2008. He took a couple of years to get things going. They won the Bundesliga in 2010-2011 and won the double in 2011-2012. Bayern Munich, who looked unstoppable before then, were tamed very well by Klopp. Perhaps, it is time to get the cup with long ears back to Dortmund. They have already lost twice in the league this season, whereas Bayern have been in sensational form.
I remember on the night when the Champions League draw was done, we could see many critics writing them off and saying City and Real will go through. We have seen a lot of quality in this side and their performances suggest the same. A gritty 1-0 victory, which came courtesy their sensational striker Lewandowski. An 88th minute winner, which showed us the champions mentality – to win in spite of their performance.
They have already beaten Madrid at home and drawn away. A match in which Real will be thanking their stars for that late draw thanks to a beauty from Ozil. They showed a lot of character in the draw against City which City barely deserved and with home ties against City and Ajax still to come, they look like a good bet to finish the group on top and potentially avoid big European teams like Barca, United, Bayern etc. It would be wonderful if they pull it off, but don't be surprised if they do.