Can Manchester United win? Yes, we can!
1.06K //
30 Nov 2012, 11:02 IST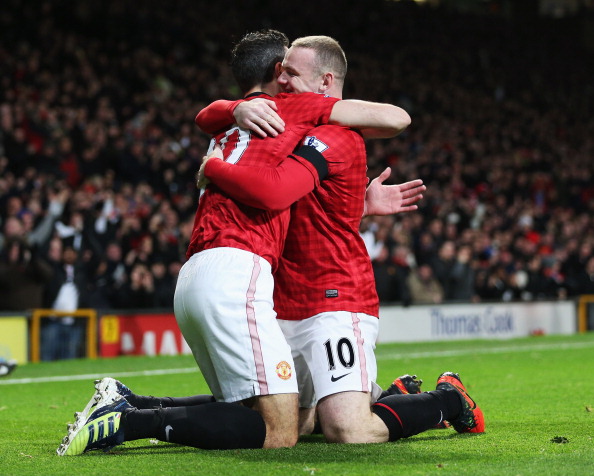 It is indeed rare to see Manchester United go top of the league before the Christmas season as we are the very synonym of "slow starter" according to everyone. However, after some patchy performances from the lads, I personally think that (SAF also mentioned this) this year's BPL is much tougher than before.
The main reason that leads to our topping of the table is our signing (singular). Many believe that the signing of Shinji Kagawa would help to rebuild and increase the dynamics in the midfield area, which was the weakest link before. However, as far as his 7 matches prior to his injury, he has failed to integrate smoothly into our team (he did show glimpses of slick movements and wonderful passes). It is a totally different story for Robin Van Persie (another Van Legend-In-The-Making). He has been our main goal contributor this season. He has indeed shown his class by scoring or assisting for our team. He is indeed a wonderful purchase that many have already predicted to score 30 goals this season.
However, despite possessing three top scorers (Welbeck is yet to reach this level), our biggest concern now is the leaking of goals in our defence department. We cannot afford to keep on contemplating with the idea of "we can score more than you do against us". There will be times when teams will park their buses rather than attacking us. United are always good with counter attacks and we are certainly also good in pressing teams to defend until they make mistakes that allow us to score. These strategies, unfortunately, do not always work. We also need to defend better. With only two clean sheets in all competitions prior to yesterday's match, surely we are far from our 2009′s record of 12 consecutive clean sheet that won us the BPL. However, the match against West Ham United has offered a little bit of happy news for us. We managed to score first and did not concede any goal! It was an achievement that we do not have a lot so far.
Playing with a new pair of CB – Smalling and Evans – could be the step that will take us to snatch back the trophy from the blue side of Manchester. Rotating Ferdinand, Smalling, Evans, and Jones (sometimes Carrick) could prove to be more important than rotating our strikers, I believe. Although it is not a norm for any top teams to rotate their CBs throughout the whole season, it could prove to be another trick in SAF's sleeve that could win us 3 more points than other teams.
The return of Ando and Fletcher has certainly helped us to fill in the gap in the midfield. In both of the players, we have two energetic runners that could harass any attackers and worry defenders with their tireless running across the field. Anderson is a much better player when he is allowed more spaces and ball on his feet while Fletcher could run into empty spaces to offer options for passes or could take on opposition players. They have made the retirement of Scholes and Giggs (perhaps) a bit easier for us all.
With our attackers that could almost certainly find their way to score goals, our much improved midfield and gradually improving defenders, we could mount serious challenge to Manchester City and they, including Chelsea, should be worried of us. We are United and We are here to WIN!