Champions League and the fight for balance of power in London
1.24K //
05 Mar 2013, 14:25 IST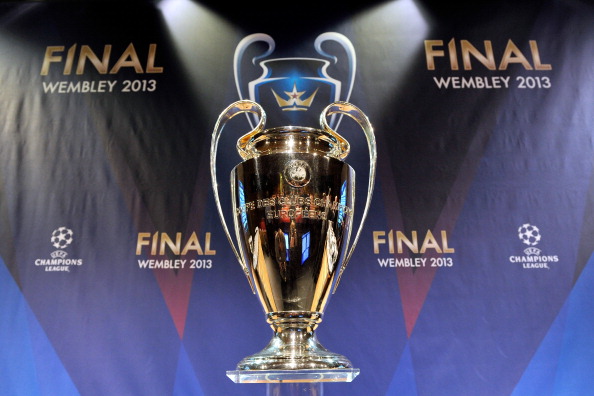 As the Premier League season enters the month of March, only ten more rounds of action remain. This period of the season is vital to clubs at opposite ends of the table. Clubs at the bottom of the table fight it out to avoid relegation and hold on to their players, and not to mention, their pride. While at the top, teams battle it out to claim a spot to play in the highly lucrative and prestigious competition that is the UEFA Champions League. And the Premier League's undoubtedly healthy UEFA co-efficient allows them to field four teams in next season's tournament – three who directly qualify and the 4th placed team having to play a qualifier.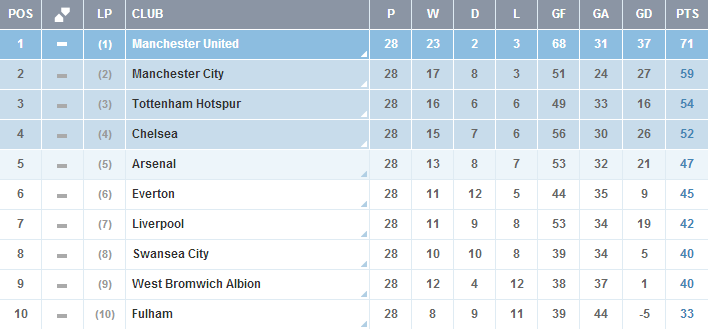 As things stand, Manchester United looks to be well on their way to a landmark 20th League title, barring an improbable collapse. They have a commanding lead of 12 points over their bitter rivals, Manchester City. Tottenham Hotspur lies in 3rd spot with 54 points, followed by Chelsea (52 points) and Arsenal (47 points) in 4th and 5th respectively.
While some teams have a hectic schedule ahead of them, others have a lengthy gap between games. With the fixtures in mind, how hard is it going to be for the three London clubs, currently in 3rd, 4th and 5th, to grab a Champions League spot?
Tottenham Hotspur
Last 5 games
Form: D-W-W-W-W (13 points)
Goals For: 9
Goals Against: 5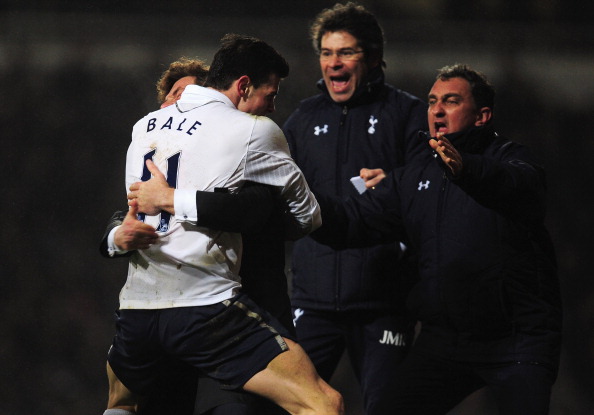 Spurs have again been a surprise package this season under the young Portuguese manager, Andre Villas-Boas. They took their time to get going this season, but once they broke into the top four, they haven't looked back. They have been unbeaten in their last 12 matches, their last loss coming at Everton in the beginning of December. 8 wins and 4 draws make them firm favourites to retain a top four spot this season. And unlike last season when they imploded towards the end (and missed out on a Champions League spot due to Chelsea's win over Bayern Munich), this time they're the ones on an "upward spiral", as Villas-Boas himself put it.
But Spurs will have to be wary if they are to continue in this rich vein of form. Compared to the other teams at the top of the table, Spurs have some heavyweight matches lined up. They have important fixtures against Liverpool and Everton (who are both fighting to get into the top four as well), Chelsea, Manchester City and the Capital One Cup winners, Swansea. Not to mention, a couple of tough trips to Stoke and Wigan (who have always been dynamite at the end of the season in the past few years).
A win in the explosive North London derby will surely propel them forward, but how long will it be before the law of averages catches up with them? Judging by their current form, they look unstoppable, partly due to AVB's system and partly due to their in-form player, Gareth Bale. But apart from that, the Spurs also take on Inter Milan in the Round of 16 in the Europa League. Villas-Boas has taken that competition pretty seriously, and if they advance to the quarter-finals and beyond, they will be inundated with fixtures coming thick and fast. Whether Villas-Boas will employ a trade-off and choose to focus on either the Premier League or the Europa League, or try and go all the way in both, remains to be seen.
Chelsea
Last 5 games
Form: D-L-W-L-W (7 points)
Goals For: 9
Goals Against: 8
After a blistering start to the season when they topped the table, Chelsea let their lead slip and eventually let go of their grip on 2nd place as well. Roman Abramovich didn't do the club and its fans any favours when he fired last season's double winning manager, Roberto Di Matteo, and replaced him with the fans' most hated manager in recent history – Rafa Benitez. It seems that nothing Benitez has done has made the fans happy, as they let their feelings be known at every home game with banners and taunts, leading to Benitez himself losing his cool at a recent press conference.
Chelsea too have some important fixtures lined up. April will be the month that decides Chelsea's fortunes when they play Spurs, Liverpool, Swansea (who beat them in the League Cup semi-finals) and Manchester United back-to-back. This includes trips to Anfield and Old Trafford. That makes consolidating a spot in the top four very critical for the Blues when they play in a relatively easier set of fixtures in March.
But Chelsea is still alive in three different competitions. Their next three fixtures are a home and away game against Steaua Bucharest in the Europa League and the FA Cup quarter-final against Manchester United (again at Old Trafford). Should they advance in either or both competitions, they too will have a fixture crunch on their hands.
The difference here is that Chelsea has the squad to rotate their players to play in all competitions. But whether Benitez can get the players to trust him enough to take them through this period might be a worry. His recent outburst wouldn't have won him any fans inside the dressing room. The fact that he has been officially named an 'interim' manager is reason enough to not put his heart into the job. For now though, their Champions League spot is secure. With key players like Juan Mata and new signing Demba Ba firing, they have a chance to qualify.
Arsenal
Last 5 games
Form: D-W-W-W-L (10 points)
Goals For: 7
Goals Against: 5
It's that time of the year again for Arsenal. Ambitions of winning a trophy at the beginning of the season give way to hopes of finishing in the top four. Dumped out of the FA Cup in a 1-0 defeat to Blackburn, followed by a scathing loss to Bayern Munich (both games at the Emirates), Arsenal find themselves almost out of every competition. Unless they can miraculously turn it around in Munich, Arsenal will be knocked out of the Champions League in the second leg of their Round of 16 tie. This has been the story for the past couple of years, and the North London club only have a top four battle left to salvage what is left of Wenger's worst ever season in the Premier League so far. This time too last year, they were 7 points behind Spurs. But they now find themselves at the opposite end of the spectrum and a comeback like last season (9 victories in 10 League games) would be required to get back into the top four.
But on paper, Arsenal have one advantage over the other clubs at the top of the table. They have already played the big sides this season. Only Manchester United remain as they travel to the Emirates at the end of April. Their other important games include Everton, Swansea and a new look Newcastle. If they are knocked out of the Champions League, they will have a week's rest before games (except for the Everton game that has been rescheduled due to their progress in the FA Cup).
This will be a defining moment in Arsene Wenger's 16-year career as manager of Arsenal. Ever since he took over, they have qualified for the Champions League in every season. What's more, they have always finished over their local rivals Tottenham in the last 17 seasons. The true test of character awaits this squad as they look to pick themselves up after a stinging defeat at White Hart Lane. Their morale has taken a severe beating. But if stats are anything to go by, March has been Wenger's most successful month ever. And having won every League game in February, their League form seems to be taking them in the right direction, but even their best efforts may not be good enough unless Chelsea or Spurs crumble.
The dark horses in this race seem to be Liverpool and Everton (6th and 7th respectively). But they will depend on at least two of the London clubs mentioned above to have a bad run of form, allowing the Merseyside club(s) to leap frog them in the table. They too have big fixtures coming up. And a Merseyside derby in the midst of it doesn't help their case either.
For now, it is up to the three London clubs to fight it out for the two spots. Like last season, this looks like a battle that may go down to the final round of fixtures. And come May 19th, we may very well see a shift in the balance of power in the Premier League for seasons to come.