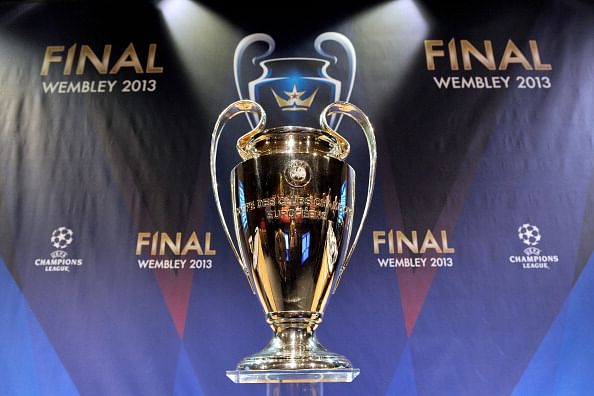 The UEFA Champions League final for this season was an all-German affair but that didn't mean that the rest of the world would not be involved in it. The Wembley final was seen by millions of football fans around the world and the beautiful game's worldwide appeal seems to grow continuously as UEFA continues to bolster its reach across all social media platforms.
The final was aired in more than 200 countries to an estimated global average audience of 150 million and a projected global unique reach of over 360 million viewers, which included a record 23.78 million viewers in Germany. The competition has provided the top 3 most-watched broadcasts in Germany so far in 2013, with the semifinal between Barcelona and Bayern Munich taking the second place and the other semifinal clash between Borussia Dortmund and Real Madrid taking the third place.
Social media platforms like Facebook, Google+, Twitter and YouTube were used by UEFA to extend the number of followers of UEFA's official social media channels to over 22 million.
The hashtag '#UCLfinal' was used 190,000 times, out of which 1,000 tweets and posts were displayed on the screens at Wembley Stadium before and after the game.
UEFA's Marketing Director Guy-Laurent Epstein said: "These figures show that the UEFA Champions League and the UEFA Champions Festival were the talk of the town last week in London and globally. With stars like Zinédine Zidane, Luís Figo, Cafu and Will Smith and all the football legends in action at the Ultimate Champions Match on Saturday ahead of the UEFA Champions League final, the free festival was a fantastic way for Londoners to get involved in the Champions Week.
"We also had some cutting-edge technology in use at the Champions Festival which helped us engage with fans in novel ways, further enhancing their festival experience. Finally, the impressive TV audience we got on Saturday night truly reflects the competition's world-wide reach."
Here are some of the key digital highlights from the UEFA Champions Festival and UEFA Champions League final:
- The Google+ page of UEFA.com was followed by around 4 million people, which means an increase of 3.7 million since the 2012 final.
- The official UEFA Champions League page recorded 175,000+ new Facebook likes which pushed the total number of supporters on the page close to 9 million.
- A total of 4.8m tweets from 90 minutes before kick-off until 30 minutes after, with a peak of 117,601 tweets per minute after the final whistle was blown.
- It was a first ever European integration of a live stream and Google+ hangout for the Ultimate final.
- RFID (touch-in) technology was used, which recorded 85,000 interactions at the UEFA Champions Festival from 13,000 registered cards.
Source: FC Business
---