Chelsea 1-1 Liverpool - You MUST take your chances!
739 //
12 Nov 2012, 09:58 IST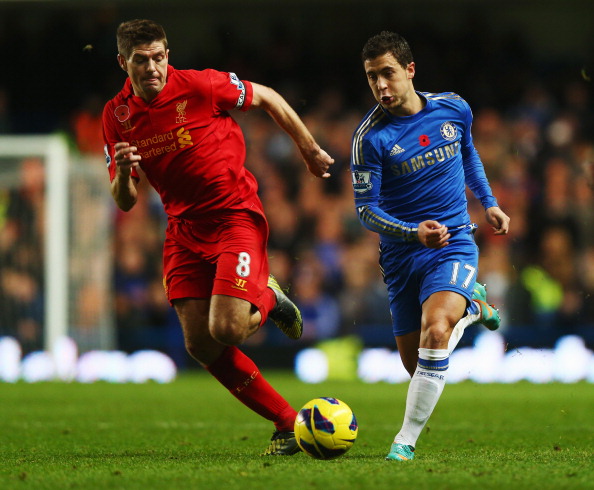 Chelsea dropped another two points yesterday against Liverpool after throwing away a 1-0 advantage and numerous chances before the visitors hit back through Luis Suarez.
It's just two points now from three games and that sees Chelsea drop down to third, three points behind Manchester United and a point behind Manchester City.
It was such a frustrating game because Chelsea were 1-0 up and in control and had a number of chances to score and never took them. Juan Mata, for once, was as guilty as anyone as he blazed over the bar from 18 yards clean through when it seemed a better option to place a shot into the bottom corner.
With Oscar, Mata and Hazard playing together, Chelsea always looked dangerous and Liverpool couldn't deal with their movement. When Oscar was replaced by Victor Moses, they looked like they had lost their impetus going forward. When Torres was replaced by Danny Sturridge, it looked even worse.
Chelsea were throwing crosses into the box with no one to challenge Carragher and Agger for the ball and it was easy for Liverpool to deal with. At least Torres was up there challenging and putting himself about. I didn't agree with the substitutions – for once – as it really did have an effect on Chelsea's attacking style.
With Liverpool changing formation to chase a goal, they should have left Oscar on AND Torres to give Liverpool something to think about. Instead, if anything, the changes played into their hands and Liverpool finished the game strongly.
Both goals were almost identical. Comical defending from corners were punished.
The injury to JT was a blow and we hope it's not as bad as it first looked.
So we come away from this one feeling frustrated because the longer the game went on with Chelsea not taking their chances, you could see Liverpool nicking something and they did.
This was a game where Chelsea created their own problems by not putting the game to bed, by losing their Captain through injury and by their manager making a mistake with the changes he made, whereas, Brendan Rogers made the right ones!
KTBFFH