What Jose Mourinho's return would mean for the Blues
1.84K //
27 Mar 2013, 16:33 IST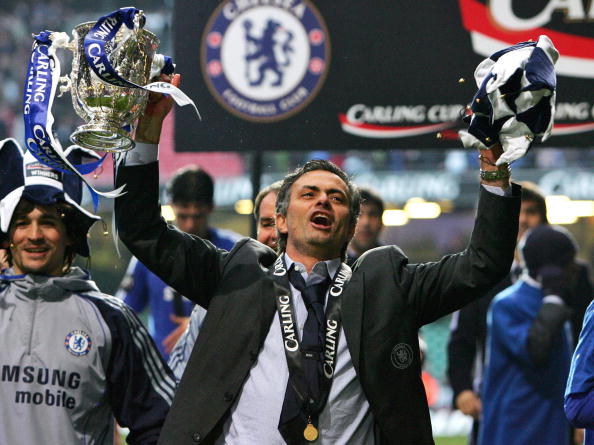 Jose Mourinho has once again left the media and his fans in a frenzy regarding his return to Premiership football, and the Chelsea fans fraught with anticipation of his return and its subsequent glories. While The Sun declares that Mourinho has talked about returning to familiar surroundings, The Daily Express claims that a three-year contract has been agreed between the Blues' Russian owner and Mourinho after weeks of talks, but is yet to be signed.
With the degree of truth present in today's media rumours and the managers' ambiguous words, there still remains a huge question mark as to when and where the Portugese would take the helm next season. However, we all know exactly what his heart is set on, and this is what he would restore, should he arrive at the Bridge:
Fan support:
One thing Mourinho's entry would do is to get the fans back on the bandwagon, back to cheering their favourite team. Apart from the vastly enviable success record Mourinho boasts of at Chelsea, his arrogant yet bold nature and a quirky sense of humour make the English media gobble up every single one of his antics. He takes the pressure and spotlight off his team with his personality, which at times is exactly what the players need to perform to their full potential. Chelsea definitely possess a squad that can beat the best in the world, but among the many things they currently lack, crowd support and managerial backup constitute a huge part. Once Mourinho is back, we'd be seeing a lot more fan support which would intrinsically help the players put forth much better performances.
Character:
Enough has been said, known and talked about the self-confessed 'Special One', but his ability, one that is still bewildering to most people, to instil this sense of confidence, responsibility and focus and yet keep the players humble enough under him, is astonishing. Possessing the heart and the courage is one thing, but injecting it into the players and leading the squad is a completely different thing. With a record of 3W-2D-4L in 9 El Clasico matches, Mourinho definitely has what it takes to rise to the occasion.
Tactical flexibility:
For as long as Drogba had been the spearhead, Chelsea had stuck to a lone striker formation and a midfield split with two in the central area and three in the attacking positions. This remains to the formation employed for more than 85% of the games played. Jose Mourinho is extremely flexible as manager, and wouldn't be apprehensive of changing his style of play depending on the fixture and the opposition, utilising all of his players so as to maximize their strengths and get the most out of them. The debate regarding the formation and questioning of the system would vapourize with Jose in town.
Possible stem of managerial outflow:
Chelsea's ridiculous track record of manager longevity is known far and wide, courtesy Roman Abramovich, whose impatience with his hiring and firing is evident, with the case of Andre Villas-Boas showing that €13 million is too insignificant an amount for the Russian oil merchant. Having displaced 9 managers in 10 years (Benitez in line for the perfect 10), including the likes of Carlo Ancelotti and Scolari, Roman clearly has his sights set on a man with unreal levels of success, an expectation only one man could possibly live up to. If there ever was a sack that Abramovich regrets, it is that of Jose Mourinho, and if the two could bury their differences with the latter taking the helm, there'll definitely be a change in policy from the owner. Despite the ruthless and cut-throat nature of the job at Stamford Bridge being effective in terms of trophy hauls, stability is what is extremely necessary at this point of time. And in spite of the controversies and clashes Mourinho brings with him, he remains Abramovich's best bet.
A learning curve:
5 years back, Jose Mourinho was no different from what he is today as far as his character and success ratios are concerned, but if one thing has changed, it is the experience he has gained. Prior to Chelsea, the Portugese had coached FC Porto to a treble, winning the Portuguese Liga, the Portuguese Cup and the Champions League, but had no other experience to showcase on his resume. Today, he has travelled all over Europe, reaching the pinnacle with clubs in Italy and Spain, including a Champions League win with Inter Milan in 2010. Mourinho's tactical knowledge and management skills always have been of an exceptional level, but spending half a decade coaching the best teams in Europe has only sharpened his managerial intellect, making him stronger than his already formidable self.