Chelsea: The striker conundrum
860 //
30 Nov 2012, 09:00 IST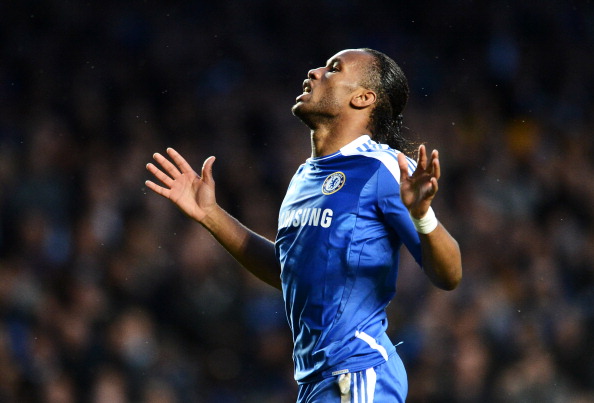 When
Chelsea
football club won the Champions League trophy for the first time in May, many football followers hailed the impact of the big Ivorian striker, Didier Drogba, and quoting Sir Alex Ferguson,
"As far as I was concerned, Drogba won the Champions League for Chelsea".
Drogba was signed for £24m from Marseille in 2004, and went on to score 157 goals for the club in 341 games with 70 assists to cap it off. He was the first African player to score 100 goals in the English Premier League.
Jimmy Floyd Hasselbaink joined Chelsea from Atletico Madrid in 2000 for a club record of £15m and went on to score 70 goals in 136 domestic games. He formed a good partnership with Iceland striker Eidur Gudjohnsen, who himself scored a total 54 domestic goals in 184 games. Many other prolific strikers have come and gone; Mikael Forsell, Andriy Shevchenko, Hernan Crespo, Claudio Pizarro to mention but few.
Strikers are known for their ability to peel off defenders and to run into space via the blindside of the defender and to receive the ball in a good scoring position where he should be able to shoot confidently with both feet, as well as possessing great power and accuracy and have the ability to pass the ball forward under pressure in any breakaway situation. But do Chelsea have such striker(s) in their fold at the moment?
In November 2010, a certain Spaniard by the name of Fernando Torres scored two goals in Chelsea's defeat to Liverpool at Anfield. He later joined Chelsea for a Premier League record fee of £50m and many club fans saw a bright future in him, but playing as a back-up to Drogba, it took him 14 games before he found the net and went on to score 6 goals in 32 appearances in 2011-12 season.
Presently, he has scored 4 goals from 14 Premier League games with no assists. This is not to paint Torres as a bad striker, in fact a player who has scored over 200 goals for both club and country is a good striker. He has been a prolific striker before his knee injury when playing with Liverpool, now he has lost pace and was falling out of love for the game according to the player himself.
Chelsea needs to look elsewhere if they are to succeed both in domestic and international level. They need a striker that can score goals even with their eyes closed. Romelu Lukaku is doing well at West Brom having helped himself to 4 goals and some assists even through he has not been playing regularly.
Patrick Bamford, 19, is also good, in fact he was recently compared to the Torres of old. Islam Feruz is also a young prolific goal scorer who can also make the mark, but the question is, can Chelsea be patient enough to see these young players growing into the first team setup? I do not think so, the owner will look elsewhere, at least for now.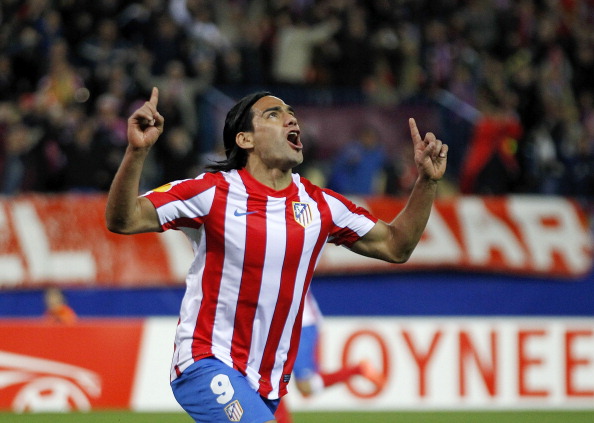 Chelsea have been linked with many prolific strikers at the moment, Radamel Falcao, Robert Lewandowski, Loic Remy, Andre Schurrle and just recently Liverpool's Luis Suarez. With Chelsea's attacking trio of Juan Mata, Eden Hazard and Oscar, many good strikers will score goals with ease, their creativity and vision to unlock any defense will make them score goals for fun.
Falcao is a prolific striker that scores goals for fun and has experience at the highest level, and if reports are true, he could join Chelsea sooner rather than later. Loic Remy is a little bit cheaper if the club is interested. Andre Schurrle, the German attacking winger can also play as a striker. Robert Lewandoski is also a good alternative, his goal ratio is second to none compared to what Chelsea has at the moment and he could be a good addition if the club is interested.
Chelsea needs to buy and fast as well. They need to get at least three strikers/ wingers as rumours of Daniel Sturridge's possible transfer to Liverpool refuse to quell.
As a big name in European football, Radamel Falcao, Andre Schurrle and the presence of Belgian forward, Romelu Lukaku in the fold will make Chelsea one of the most frightening clubs on the continent. They will benefit from the services of Mata, Hazard and Oscar, many defenders will run around to get them and get tired in doing so.
The days of Drogba, Crespo, Hasselbaink and so on will be forgotten and a new life with a certain brand of football would take over, and Chelsea will be one of the best football clubs in the whole of Europe.