Chelsea vs Liverpool - Match Preview
916 //
10 Nov 2012, 23:51 IST
Chelsea currently sit second in the Barclays Premier League table, a point behind Manchester United, while Liverpool are currently languishing in 14th spot, with 11 pts from 10 games, obviously not an ideal situation to be in. But throw in a game against arch-rivals like Chelsea, Man United or Manchester City, and they always tend to raise their game, which should make Sunday's game really interesting.
Team News: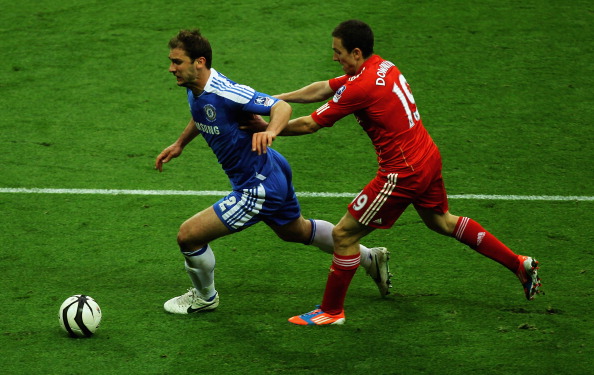 Chelsea: Chelsea almost certainly have Juan Mata available, after he missed two games due to a hamstring problem, but Ashley Cole is not yet fully fit. Lampard is still out as well. However, they will be strengthened in defence following the return of John Terry, who has just completed a four-match FA ban for reasons well known.
They will most probably line up in their usual 4-2-3-1 formation.
Expected line-up: Cech, Ivanovic, Terry, Cahill, Bertrand, Mikel, Ramires, Hazard, Mata, Oscar, Torres
Liverpool: Pepe Reina is still out with a hamstring injury, while Fabio Borini, Lucas Leiva and Martin Kelly are all long-term absentees. They may possibly line up in a 4-3-3 formation.
Expected line-up: Jones, Johnson, Skrtel, Agger, Enrique, Allen, Gerrard, Sahin, Sterling, Downing, Suarez
Last Season Encounters:
FA Cup Final: Chelsea 2 -1 Liverpool
Premier League: Liverpool 4 – 1 Chelsea, Chelsea 1 -2 Liverpool
In addition to the above, Liverpool also did the double over Chelsea in the 2010/11 season. So history is clearly on Liverpool's side, going into the match.
Key Battles:
1. Raheem Sterling vs Branislav Ivanovic: Sterling has been a revelation under Brendan Rodgers' regime, performing brilliantly when given a chance. As the old adage goes, "if you are good enough, then you are old enough." He has certainly proved that, becoming a regular starter this season at the age of 17. His pace and trickery, along with his ability to draw fouls, is definitely a threat for Branislav Ivanovic on the right side of Chelsea's defense. Ivanovic is not known to be the quickest of defenders, and it will be interesting to see how he copes with Raheem Sterling's pace.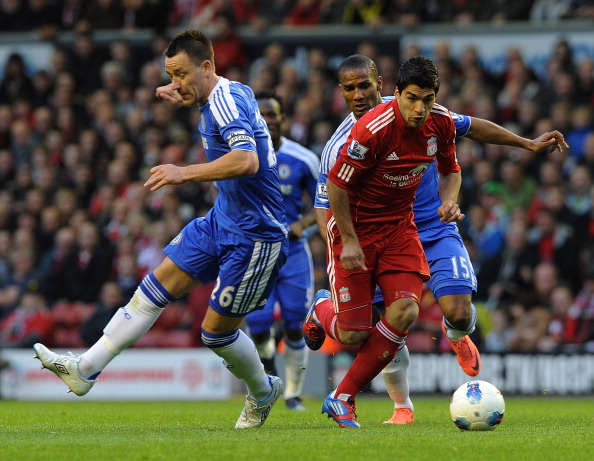 2. Luis Suarez vs John Terry: Terry returns after his much-publicised four-match ban, and may well be found wanting as he re-adapts to the pace of the game, while Luis Suarez will be looking to exploit the former England international's rustiness. Terry, along with Luiz or Cahill, depending on who starts alongside him, must watch out for Suarez's trickery, along with the Uruguayan's ability to draw fouls.
3. Joe Allen and Steven Gerrard vs John Obi Mikel: This is the classic battle between a player who starts the attack with accurate passes, versus his opponent, who does the 'dirty work' of breaking up play by intercepting passes as well as initiating an attack for his own team. This is one key battle in the middle of the park. Mikel must also surely be wary of Steven Gerrard as well.
SWOT Analysis:
Chelsea:
Strengths - The tremendous understanding among the front three of Hazard, Oscar and Mata (MAZACAR)
Weaknesses - A little fragile at present, with players caught out of position at times. The return of John Terry to command the defence might perhaps strengthen it, who knows?
Opportunities - Liverpool had one of the best defensive records last season, but are definitely not as tight this time around, which Chelsea will look to exploit. Chelsea can also have a go at Brad Jones in the Liverpool goal and unsettle him with few long range efforts early on.
Threats - When the opposition is controlling the game, Chelsea tend to look really tense, and give away possession when they win the ball. The defence is sometimes out of shape, and lacks coordination. Shakhtar proved that.
Liverpool:
Strengths - With a style based on simple short passes, Brendan Rodgers' team may frustrate Chelsea.
Weaknesses - As many would have already guessed, it is surely in the goal-scoring department. Luis Suarez will again shoulder the burden of scoring the goals.
Opportunities - As mentioned earlier, Chelsea's defence looks suspect. Liverpool can exploit that and put them under pressure, hoping that they will crumble.
Threats - Again, as mentioned earlier, MAZACAR hold the key for Chelsea. Give them time and space and they will punish you. Keeper Brad Jones is in for a rough ride, and may endure a rough time.
And finally…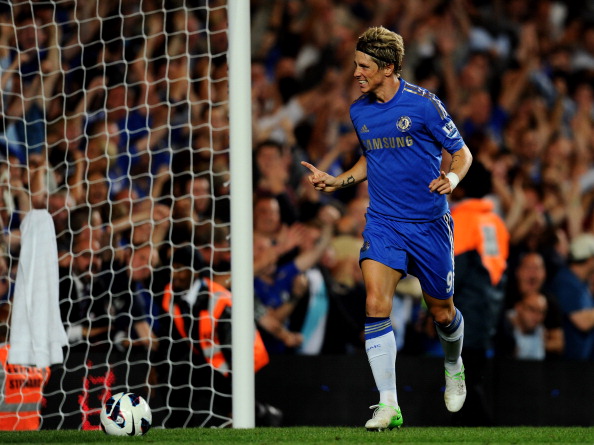 This adds more spice to the match, as Fernando Torres will be looking to score one against his former employers in what will be his fourth appearance against them since his move to Stamford Bridge. He has scored seven and assisted three goals already this season, and his celebration, if he does score, will be interesting to watch. Also, there is the small matter of Glen Johnson facing his former club and trying to repeat his feat from last year at the same ground, when he scored a last gasp winner.
Expected Result:
Liverpool always raise their game for big fixtures, and will surely give Chelsea a tough time. But with John Terry back, the form of MAZACAR, along with home advantage, Chelsea may well have an edge.
Chelsea expected to edge it out 3-2.