Do Manchester City deserve to play in the Champions League?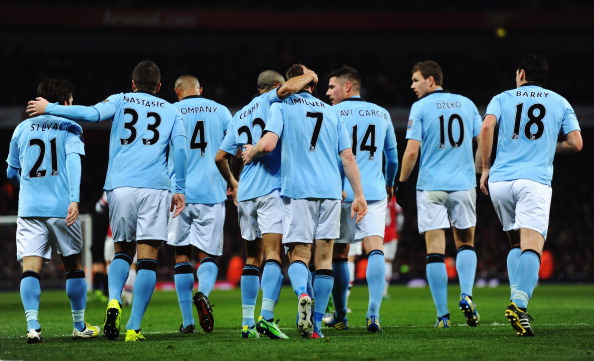 There has been a considerable debate as to whether Man City deserve to play in the Champions League due to their poor performances since entering the elite competition last season.
One can argue that the reason behind these poor performances is their 'luck' which hasn't been giving them easy opponents to face. Last season, they had Bayern and Napoli in their group and missed out on 2nd place by just one point. But this season was a complete mismatch.  They were beaten in every away game (Real, Dortmund & Ajax) and could only manage three 1-1 draws at home, which wasn't enough to take them through to the Europa League either.
Another reason could be the lack of experience. Tevez (Man United) and Yaya Toure (Barcelona) were the only ones who had UCL experience before coming into the Man City squad. They may play like lions in England, but in competitions outside England they are no more than kittens.
Nonetheless, they're now genuine top four finishers which means they deserve to play in the UCL because of playing better than most other clubs in the Premier League. They don't lack in quality either. In every department they have top players. Hart is considered as one of the best goalkeepers at the moment. Saving Lampard's penalty two weeks back only helped in increasing his otherwise already burgeoning confidence. Coming to the defence, they have Zabaleta, Maicon and Kolarov to choose from on the right. Not much to choose though on the left, but Clichy is good enough. In the center, Kompany is known as a rock with his partner usually Nastasic, who has done brilliantly this season to keep out the likes of Kolo Toure and Lescott, who are regular starters for their respective national teams.
In the midfield, there is even more quality to choose from. Yaya Toure can play virtually anywhere in the midfield. Rodwell is slowly improving after making a poor start to his career in the blue part of Manchester where he was responsible for a few misplaced back passes which led to his team conceding in almost every game. In attacking midfield, there is Silva who is known as the playmaker of the team, just like his fellow sSpaniards Mata (Chelsea) and Cazorla (Arsenal). Sinclair is another fast player, brought in from Swansea at the start of the season, but hasn't got enough game time and is under threat of inheriting the 'benchwarmer' tag from Nasri.
The only forwards in the squad are Aguero, Tevez and Dzeko. Balotelli's departure has limited Mancini's options, but these three are enough as Mancini usually plays not more than two forwards.
To conclude, I can say that Man City do deserve a place in the UCL and it's just that they've been unlucky in getting tough sides in the draw.