Do players at big clubs have a better chance of playing for their nation?
1.37K //
06 Mar 2013, 16:41 IST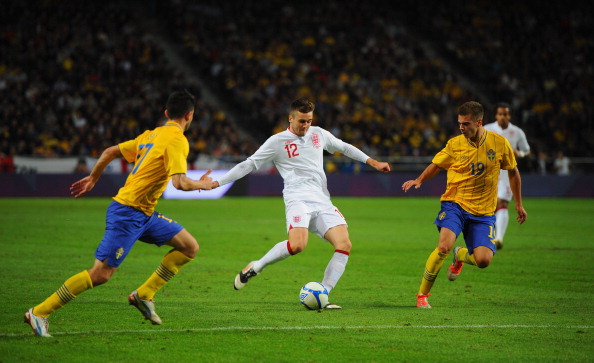 Representing your country is one of the biggest honours for a footballer and while most of the deserving players do get a cap, some players don't – simply because they play for a smaller team.
This isn't always the case unless you're mega-talented or have a lot of potential; however, other players haven't made it when most would consider them worthy of a place in their national squad.
Take a look at Jordan Henderson. While he has improved drastically this season, there was no way he deserved to be a part of the England team during the Euro's last summer based on his 2011-2012 season for Liverpool.
He might have been a standby player, replacing the injured Frank Lampard but surely there were better options? Leon Britton, who had a brilliant season with Swansea, surely merited a place if Henderson did or even Leon Osman.
Another example is Carl Jenkinson – he has improved a lot, made the big step up from Charlton to Arsenal and has put in some impressive displays this season, but being called up for the national side when a player like him is still very raw and not completed a full season as a regular?
Of course, it's a friendly and England have to build for the future but would Jenkinson have gotten a cap if he was at a club like Norwich City, for example? The answer, quite frankly, is no. The same could be said about Chelsea's Ryan Bertrand.
In a way, playing for a bigger club does give you an edge – there is the notion that you do play for a big club, and hence, are worthy of playing for your nation. Also, there's the fact that being at a top club means that a player is surrounded by good players and competes at the highest level. But this shouldn't take away opportunities from players who have performed better and are at the so-called smaller clubs.
National team coaches should get rid of this mentality as talent transcends the club a player plays for – England manager Roy Hodgson did well however, to call up Crystal Palace's red-hot Wilfried Zaha instead of say, the declining Stewart Downing of Liverpool, while calling up Stoke City captain Ryan Shawcross instead of Manchester City's Joleon Lescott, who has underperformed this season, was another good choice.
If a player is talented enough and has been in good form, call him up. But if he isn't, but plays for a top club, don't call him up – that isn't the right mentality. Vicente Del Bosque's title winning Spain squads will have you know that with the likes of Javi Garcia, David de Gea and Adrian Lopez still having not been called up (albeit Spain are in their golden generation.)