Dodsal FC - Rumoured to be going the Manchester City way
"This news may be speculative to say the least but this might just be the spark the I-League needed"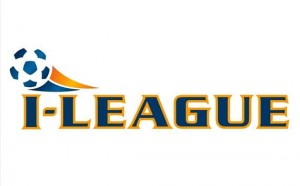 A recent report in a leading publication claimed that a new club has landed in town, and that this club was leaving no stone unturned to announce their arrival. Dodsal FC, owned by the Kilachand family, had enrolled itself with the Mumbai District Football Association or the MDFA. The owners are a part of a Dubai based conglomerate and have reportedly pumped a considerable amount in to the club.
The idea is to essentially take the well-defined route to the I-league via the MDFA and the I-League 2. As of now, a number of transfers have been listed which include players from Churchill Brothers, Pune FC and Mohun Bagan. They have also reportedly roped in ex Air India coach Bimal Ghosh to take charge of their fledging franchise. Ghosh is a master tactician and an industrious coach as is proven by his time at Air India.
Apparently a long term plan, Dodsal FC aims to have an under 19 squad in addition to a first team to help and develop the youth. Major international signings are also in the pipeline but who will sign on the dotted line is still to be seen. The owners are in touch with Sheikh Mansour, owner of Manchester City, and taking the same route, although taking the bottom up approach.
So maybe by 2014, if all goes according to plan, the I-League may finally have its own Manchester City, filled with national and international stars who may be earning astronomical figures. On the plus side, this infusion of money in to the Indian League can do absolutely no harm given the shambles it is still in. Pune FC is an example of how a club should be run and maybe Dodsal will be able to do a much better job given their alleged better resources.