The smiles after the final whistle at Old Trafford said it all - Manchester United are back challenging for trophies and their fans can feel it every step of the way.
The Red Devils have fallen short in the last six years but there's genuine hope that, under Erik ten Hag, their revival is real and they are finally on the right track.
On Wednesday, February 1, Manchester United made light work of Nottingham Forest at home, winning 2-0. They completed a 5-0 aggregate victory over Steve Cooper's side in the semi-finals of the Carabao Cup.
Second-half goals from Anthony Martial and Fred got the job done. More impressively, however, this was another professional performance, with the Reds controlling the game and neutralizing the threat of their opponents.
Red Devils reach Carabao Cup final
Manchester United's last final came in 2021 when they reached the UEFA Europa League final and lost to Villarreal on penalties. The loss seemed to have defined former manager Ole Gunnar Solskjaer's spell, where the Red Devils were almost always a 'nearly team'.
However, Ten Hag has changed that within months of taking charge. It has taken the Dutch manager just seven months to turn around the mentality and character of his players.
What Manchester United are currently is a team with a winning mentality. They have proven that many times in the Premier League and throughout their cup runs this season.
In years past, the Premier League giants would've found opposition like Nottingham Forest hard to beat. Under Ten Hag, though, they have made it the norm to blow away such teams. This is exactly what they did to Cooper's side en route to reaching the Carabao Cup final.
Ten Hag closer to first Manchester United trophy
Not many managers across Europe have been able to conjure the kind of magic Ten Hag has brought to Old Trafford within this short spell.
Not only is the team playing well, but they are also now on course to end the trophy drought that has frustrated the fans for a couple of years now.
Ten Hag himself knows what is at stake. He seems to have already passed on the message to his players ahead of the Carabao Cup final against Newcastle United on February 26, as he told manutd.com. He said:
"It's great. Finals, you play them to win. It's not an achievement to come into a final. We want to win. First, we have other things to do, and come back to the Premier League. I told the players as well, you have to bring it every game. They have to bring the intensity and we are United. When you are a United player, you have to match the standards."
He added:
"We are looking forward, it's great to go to Wembley. To go and face Newcastle United, which is a great team, but it is far away for us now."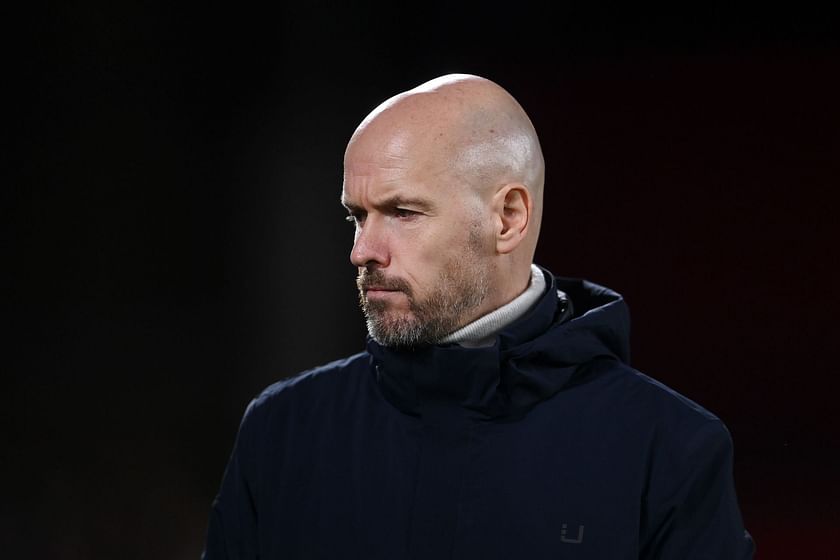 Manchester United are not just close to winning their first trophy under Ten Hag. They are also gunning for their first major piece of silverware in the last six years, having last won the Europa League trophy in 2017 under Jose Mourinho.
That is certainly motivation enough for Ten Hag and his charges to throw everything at it against Newcastle. They are closer to a trophy than they've been in years and that is something the fans can savor.
Paul Merson predicts Man City vs Liverpool and other Premier League GW 29 fixtures! Click here