Esteban Cambiasso: Inter Milan's influential lynchpin
694 //
12 Nov 2012, 09:25 IST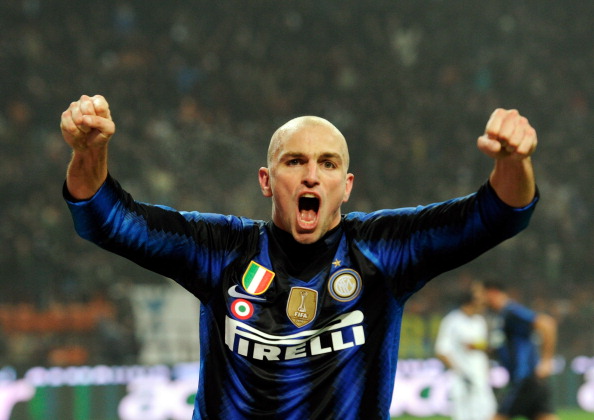 All the way back in 2004, it would have been hard to imagine just how influential Esteban Cambiasso would become for Inter and just how much he would go on to win with the club. But then here we are, almost 9 years later, and Cambiasso has won 5 league titles, 4 Coppa Italia titles, 4 Supercoppa titles, a Champions League title and a World Club Cup title. Not a bad haul when you think about it.
As well as being part of these fantastic team achievements, there are also areas in which Cambiasso has excelled on an individual basis, such as his magnificent goal against Chelsea in the first leg of the second round victory in the Champions League, which proved to be decisive.
As with any footballer, however, there have been failures to go with all the successes. The low point of Cambiasso's Inter career has to be the 2-2 home draw with Catania last season. It had been a difficult season for everyone involved with Inter up until that game. The fans had seemingly lost patience with Claudio Ranieri after his initial positive start. With Inter trailing 2-0, Ranieri decided to replace Cambiasso with Andrea Poli, a decision which was met with loud cheers from the home supporters. Cambiasso was visibly upset, and television cameras spotted the Argentine in tears on the bench.
This season, however, has seen the holding midfielder return to his dominant best, with wonderful performances, especially in the games against Bologna and Juventus. Part of Cambiasso's rejuvenation has been due to the increased presence in the middle of the park, since the team switched to a five man midfield. This has allowed cover for Cambiasso to make more of an impact further up the pitch, which has shown in the amount of assists that he has managed and also the involvement that he has had in the build-up to goals.
At 32, Cambiasso isn't one of the youngest players on the team by any means. But the intelligence he has, and his quality on the ball will hopefully mean that he has a place with this club for many years to come. One thing that is for certain is that Cambiasso has given  much to Internazionale, and deserves to go down in history as one of the greatest servants the club has ever had.