Ferguson to meet Guardiola in New York?
960 //
13 Dec 2012, 17:02 IST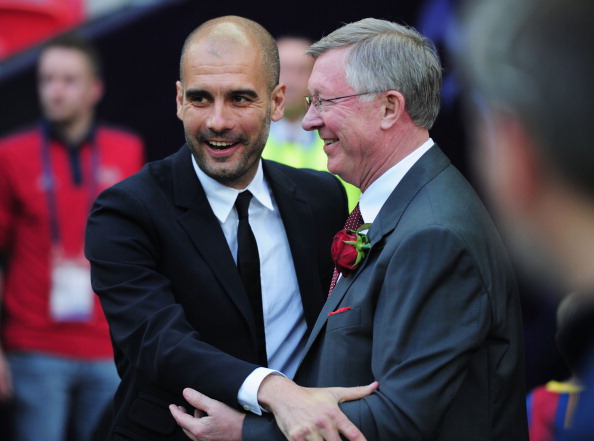 Manchester United boss Sir Alex Ferguson will be flying to the States after Saturday's match against Sunderland, to conduct business in the Big Apple relating to his role as the club's ambassador in America.
There has been a speculation that Fergie might conduct fresh talks with former Barcelona Manager Pep Guardiola.
He will be spending a week in New York, where he owns an apartment, in which his son Mark lives with his family. It is known that Guardiola has been living in the same city for almost a year.
The two men already met in September, when it was reported that they talked about the potential of a power handover at Old Trafford, that was described by United officials as a "chance meeting!" Only those people would know how these men met by chance in the sprawling U.S. city.
Guardiola has been often in news of late, being linked with Arsenal, Chelsea and Manchester City, but it would be the Red Devils' position that will fascinate him.
The Scot and the Spaniard have become close, and the Scot has planned to visit New York, before Guardiola leaves to Spain for the Christmas vacation.
Their apartments in New York are just few blocks away, and the Spaniard is believed to be in the States to strengthen his English skills.
There are also people who believe that he strengthens his English skills to land a job in the Premier League.
Source: Mirror