Five Talking Points: Shakhtar Donetsk vs Borussia Dortmund
1.12K //
14 Feb 2013, 16:06 IST
With the first leg of their UEFA Champions League Round of 16 game ending in a 2-2 draw, here are five key issues that stood out during the match between Shakhtar Donestsk and Borussia Dortmund at the Donbass Arena in Donetsk last night.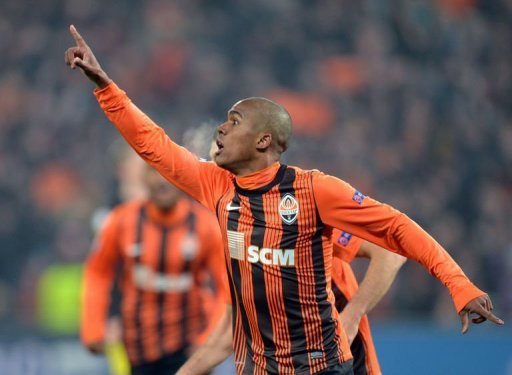 1.) Eastern European football has come a long way in the last ten years
If you had told me ten years ago that football clubs from Russia and Ukraine would regularly be playing in Europe's best club competition in the future, I would have believed you, but my eyebrows would have shot up into my hair in the process.
With the vast sums of money that oligarchs and businessmen now possess in the East, there is more than enough to bankroll football clubs and take them to the next level. A source of prestige and a great status symbol that can be used as a bargaining chip when it matters most, those who have made vast fortunes for themselves since the fall of the Soviet Union are now investing in clubs which represent their culture and source of wealth.
This trend is only set to continue, as more and more moneyed individuals decide to invest in football, with one hurdle being UEFA's Financial Fair Play model.
2.) Borussia Dortmund have strength in depth
With Neven Subotic relegated to the bench last night having just come back from injury, Felipe Santana was given an outing at centre back. The giant Brazilian had a good game overall. Despite conceding the free-kick that led to Shakhtar's first goal, he put himself about the place excellently, tracking back to halt the advance of Luiz Adriano and Co.
Nuri Sahin didn't start the game either. Sebastian Kehl and Sven Bender played very well in midfield, and Moritz Leitner always seemed just one step away from a crucial pass.
Had they been fit, both Ilkay Gundogan and Kevin Gro?kreutz would have certainly had some part to play in this game.
3.) 'Attack is the best form of defence' seems to be the motto of both teams
While both sides played an attacking game last night, with Dortmund preferring to attack via enjoying a majority of the game's possession, the hosts preferred to hit them on the counter, with either side trying to nullify the other by trying to find the back the net.
Both sides did score two goals apiece, but their attacking philosophies meant they made mistakes at the back. Mats Hummels said they were 'unavoidable' given the attacking mindset of his team, while Jurgen Klopp said his team's concession of goals were down to individual mistakes.
But the truth is that all four goals could have been avoided last night. Santana needlessly reacted to increasing Shakhtar pressure by giving away a free-kick, Chygrynskiy made a hash of his clearance and failed to block Lewandowski's follow-up effort, Hummels failed to deal with the long ball that led to Douglas Costa's goal and Hummels' header as he snuck up at the back post was not dealt with despite two Shakhtar players manning the goalposts.
4.) The Donbass Arena is not an easy place to go play
Constructed by the same architects that made the Allianz Arena in Munich and Berlin's Olympic Stadium, the Donbass Arena is an intimidating place to go play football. Ukrainian fans are some of the game's most fanatical supporters, and Shakhtar produced goals and generally upped their game whenever the fans got behind their team.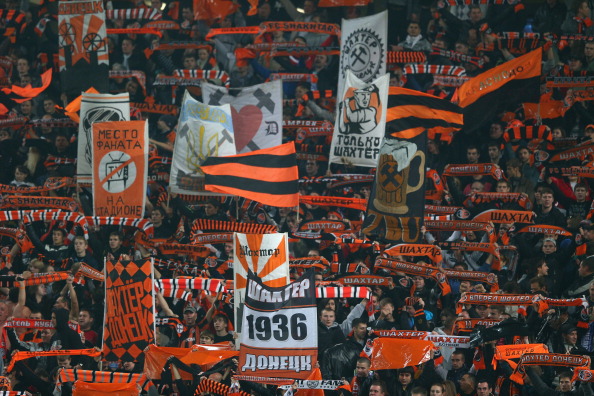 That most Champions League teams come from Western Europe means they have to make long journeys to travel to Ukraine, even if it is via plane. Dortmund made a journey of over 2,000 kilometres to face Shakhtar: a trip that is normally mentally exhausting.
With the likes of Arsenal and Chelsea both being defeated in the east of Ukraine in the past, trips to the city are not one to be taken lightly.
5.) Both sides have an equal chance of making it to the quarter finals
Doubts were cast over Shakhtar's match fitness given that the Ukrainian season has been in hibernation for two months now, with friendlies being the only outing players get.
But the home side matched their German opponents blow for blow. Dortmund's two away goals may give them the advantage, but Shakhtar could do in Germany what Die Borussen did here, making the game very finely poised.