Five talking points: Tottenham Hotspur vs Arsenal
1.06K //
04 Mar 2013, 21:28 IST
Tottenham Hotspur beat their biggest and most hated rivals, Arsenal, 2-1 at White Hart Lane on Sunday evening to increase the gap between the teams to seven points, and the result also sent Spurs back into 3rd spot, two points ahead of London rivals Chelsea. Spurs took the lead through a quick brace of goals from Gareth Bale and Aaron Lennon, both goals being almost carbon copies of each other. Arsenal pulled one back early in the second half, courtesy a header from Per Mertesacker.
The five talking points from the game are:
Arsenal's porous defence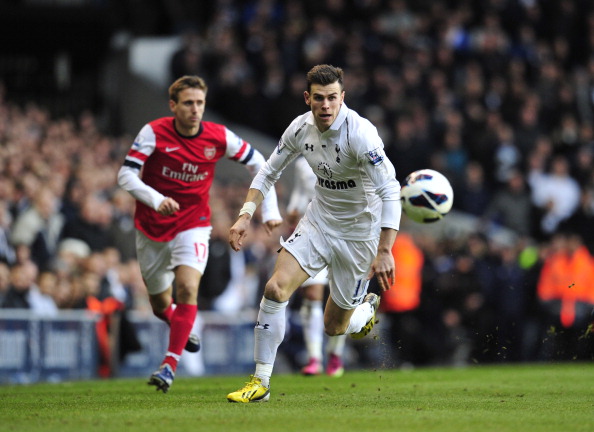 Both the goals Wojciech Szczesny conceded came against the run of play, and were due to the horrible lack of communication between the Arsenal back-four. For the life of me, I cannot understand how Nacho Monreal and Thomas Vermealen failed to track Lennon's run, with absolutely no communication between the two defenders. Lennon just blitzed past Monreal, who didn't even bother to check if any opposition player was behind him.
Gylfi Sigurdsson's pass for Bale's goal split open the Arsenal defence far too easily then it should have been allowed to. Mertesacker and Vermaelen were caught napping at the back, and seemed unable to even be able to track the run of Bale. So much for great timing and the coordination of the back-four. Arsenal's defence lost the match for them, and it has become a recurring tale for many seasons now. The defence isn't top four worthy, and they were lucky that Spurs scored only twice, as Bale and Sigurdsson fluffed a few golden chances.
For some arcane reason, Wenger saw it fit to remove Carl Jenkinson, Arsenal's best defender on the day, and place Aaron Ramsey at right-back. Removing Monreal would have been better, as Jenkinson was full of energy and provided numerous crosses and passes into the penalty area, only for the hopeless attack to waste all of his chances.
Arsenal's midfield deserves better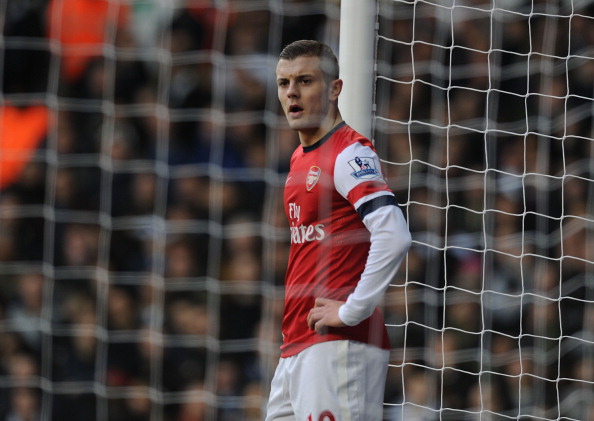 Jack Wilshere and Santi Cazorla basically ran the show on Sunday afternoon, dominating much of the play with ease. Wilshere was combative, creative, and was regularly bursting through the opposition midfield, looking threatening each time. He fought well, and marginalised the influence of Dembele and Parker. Wilshere always seemed to find the right areas, but was let down by a lacklustre strike force.
Cazorla too pulled the strings in the middle of the park, but constantly ran out of ideas every time he got into more advanced positions. The robust physicality of the home defence prevented the tricky Spaniard from exerting his usual influence on the game, and the Gunners really suffered from the lack of an alternative threat. Aaron Ramsey also worked really hard for Arsenal in midfield, and helped negate the influence of the Spurs midfield.
Arsenal need another centre-forward and Tottenham's defence was immaculate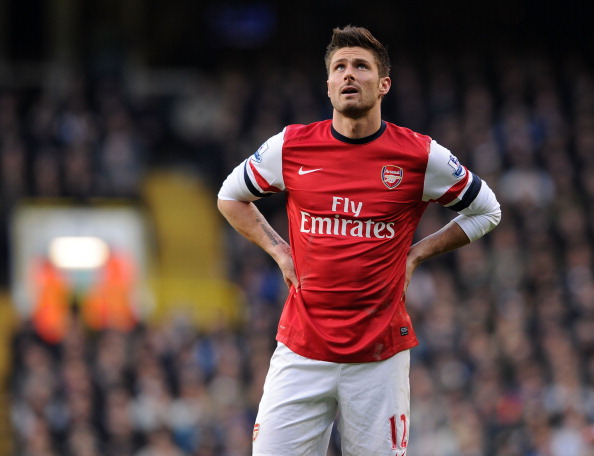 Olivier Giroud has had a good first season at Arsenal, and is still yet to adjust to the English game completely. He ran into a brick wall at White Hart Lane, a brick wall made out of Michael Dawson and Jan Vertonghen. Dawson has gone a long way this season, and his performance on Sunday was an excellent one, as he communicated well with his partner, dealt superbly with aerial balls and set pieces, and held up the ball well. Although Spurs played a high-line, the pacey Walcott was rarely able to run at the defence, such was the nature of the splendid organization of the back-four.
Vertonghen was full of great interceptions, particularly his excellent challenge on Walcott. Giroud and Walcott tested him well, but he was up for it all, and the dangerous duo were subdued for large parts. A trickier forward would have been far better for Arsenal in such a situation, like someone in the vein of Luis Suarez. Robin Van Persie would have also made a huge difference for the Gunners in this game, and the visitors would have been better of if Podolski had started the match.
Spurs counter-attacking strategy reaped huge rewards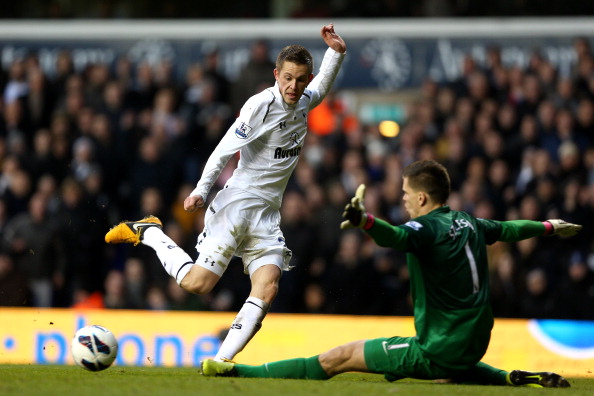 Despite it being a home game, Spurs seemed to be on the backfoot for large parts of the game. Arsenal tried to attack them repeatedly, but Dawson and Vertonghen were in inspired form, and kept Giroud and Walcott quiet for large spells of the game. The Cockerels relied on the sheer pace of Bale and Lennon to break circles through the Arsenal defence, and it worked exceptionally well. The likes of Parker and Sigurdsson provided the necessary ammunition for the twin terrors, and Sigurdsson ended up having one of the best games of his season.
It also showed that Spurs do have a fair few choices in midfield, with the likes of Holtby and Dempsey missing the tie, and with Sigurdsson claiming his place with a wonderful display, it's hard to envisage Vilas-Boas replacing the former Swansea man.
However, it should be noted that, for large spells, Bale and Lennon were kept under control by Arsenal, and a better defence could have easily stopped both goals. Emmanuel Adebayor also barely got a whiff of the ball, and teams with better defensive strategies would have beaten Spurs on the night.
Spurs should not get too cocky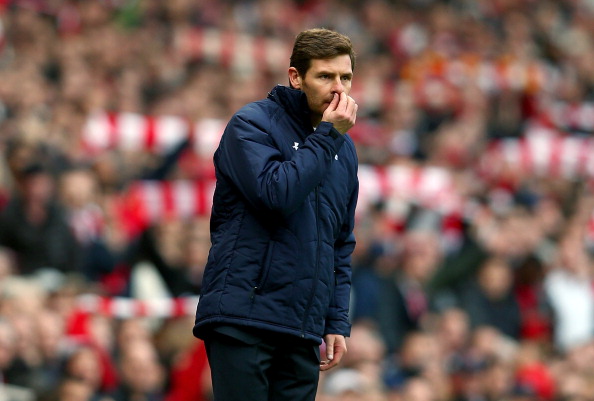 Yes, Gareth Bale is one of the most dangerous players in the world now. Yes, Spurs defended superbly against the Arsenal onslaught. Yes, they have an excellent midfield, with good depth. Yes, they are seven points clear of Arsenal.
But Champions League football is not guaranteed as yet. Ten games remain this season, and conceivably anything could happen. Just like Spurs collapsed last season, do not rule out that happening this season as well. Chelsea look extremely shaky as well, and there is still room for Arsenal to make a late onslaught on the Top 4. Who knows, an outside contender like Everton or Liverpool could still sneak in and miraculously grab the coveted fourth spot.
In the next ten days, Spurs face three tremendously important games that could have a say on their final position at the end of the season. Two games against Inter Milan and a trip to Anfield to face a resurgent Liverpool will test the character, depth, and quality of Spurs. Passage in the Europa League and a result at Anfield would do wonders for their confidence, but negative results could result in their season unravelling before their eyes.
Bear in mind that Spurs will still have to play Everton, Chelsea and Manchester City after that, and Spurs could either be sent packing from their high pedestal or pass with flying colours.