Five things I would do if I was the Chelsea manager
2.59K //
24 Mar 2013, 14:31 IST
Disclaimer: The opinions stated in the article are the author's only and not necessarily those of Sportskeeda.
There have been numerous articles speculating about who will be the next manager of Chelsea FC, largely due to Roman Abramovich, Chelsea's trigger-happy owner, who keeps firing managers at the drop of a hat, or to be more precise, at the slightest hint of dissatisfaction with the results. I have chosen to write on a different topic – I am listing below five major activities that I would oversee if I were to be the next manager of the Stamford Bridge outfit.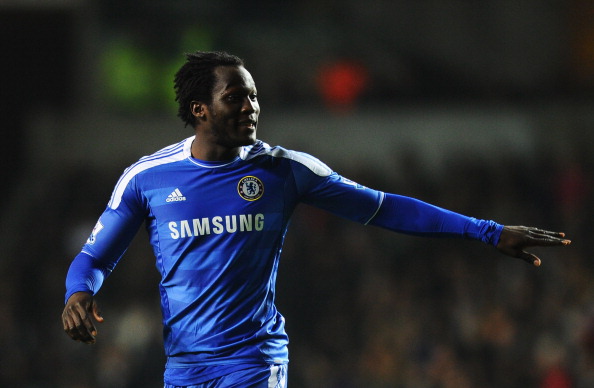 This would be at the top of my priority list. Romelu Lukaku  is one of the most promising number nines of his generation, and he is already exercising his credentials after a wonderful season on loan at West Bromwich Albion. He has played 27 games for WBA so far and has 13 goals as well as 2 assists to his name. That is pretty amazing for a teenage striker! I would love to play him as the lone striker for majority of the games.
2) Give a chance to youngsters:
Nathan Ake, Nathaniel Chalobah, Josh McEachran, Kevin De Bruyne, Patrick Bamford, Lucas Piazon – these are the names of a few of the immensely talented and very promising youngsters at Chelsea who are either out on loan or spending their time as reserve players. Ake and Piazon did play a few important games and they looked really mature and ready for more challenges. So, I (the would-be manager) would have liked to induct some of them into the team playing in relatively less important matches like the Capital One Cup or the initial rounds of the FA Cup (against lower league teams). I am sure that if they are given regular and sufficient playing time, it would only be a matter of time before they become serious challengers for a first team berth.
3) Sell the non-performing stars: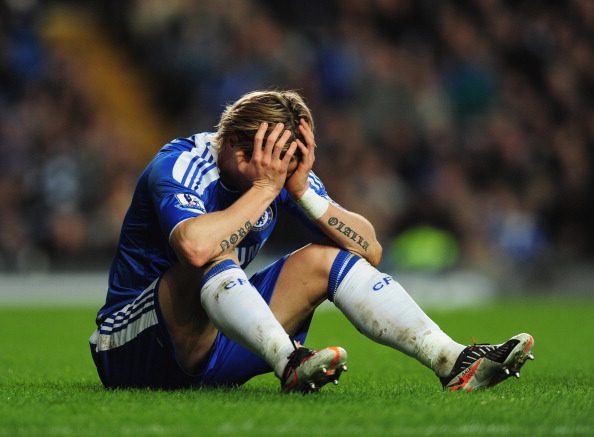 The player at the top of my transfer list would be none other than Fernando Torres! I know many of you will disagree saying that he has been showing glimpses of his old form and all that, but that is what we have been hearing for the past two seasons! We have been hoping all these days that the old Torres would return someday, but let's face it – he is not going to! It is not about losing hope – we have to confront reality and be practical as only that will help in the long term. It would be best for both the club and Torres that he takes his own path – most likely, go back to Atletico Madrid because the club can no longer afford to pay astronomical salaries to non-performing players, considering the UEFA Financial Fairplay Rules coming into effect. So that is it, I would sell all the non-performing stars like Torres, Benayoun, Malouda and Ferreira.
4) Convince Roman to invest more in the youth academy
7 or 8 years ago, it could have been a herculean task to convince Roman Abramovich to invest a large amount in the youth academy as opposed to paying huge transfer fees. It should be an easier job now considering the UEFA Financial Fairplay Rules. That is exactly what I would try to do, quoting the example of La Masia, FC Barcelona's famous academy, which has produced players like Messi, Iniesta, Puyol, Xavi, just to name a few, and how it would benefit the long term future of Chelsea. I am not sure if that would do the trick and if Roman would really pay more attention to the youth cademy.
5) Invest in 'Patience Pills'
Ending on a humorous note, I would love to grant half of my salary to any pharmaceutical company willing to research upon and develop drugs which induce a feeling of patience as well as deep satisfaction in a person's mind. Of course, they would be for Roman! Maybe they would be enough to save my neck if I don't manage an overwhelming trophy haul in my first few seasons…
I know a lot of you are surprised that the list did not include any new signings. I seriously believe that Chelsea can be world beaters again with their current squad (including all the youth team players). The club does not need any new signings like Fellaini or Falcao or any other player being linked right now, only a manager who is loved by the fans and can show the right direction.
Personally, I hope that Jose Mourinho will return to the Bridge and write another chapter in Chelsea's glorious history.