Five things to look forward to this weekend's Premier League
1.56K //
20 Sep 2013, 23:26 IST
With a mouthwatering Manchester derby on Sunday, which follows a clash of the old and the new as Stoke City take on Arsenal, there are certainly plenty of things to look forward to in the Premier League this week.
With West Brom looking for their first win and Chelsea looking to bounce back from three straight defeats, this weekend certainly promises to be one that answers quite a few questions that was raised in the past week or so. So let us look at five things to look forward to this weekend.
Will we witness the return of the old Valencia?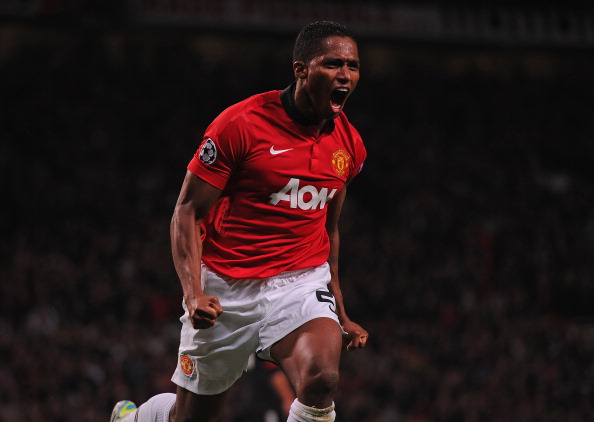 Whilst the midweek clash against Bayer Leverkusen was all about Rooney and his records, there was another player, whose performance slipped under the radar.
Valencia's performance against Leverkusen was one that brought back fond memories of the 2011/12 season, when he won both the Fan's and the Player's Player of the Year award at Manchester United.
Whether it was because of his return to full fitness or not having the psychological burden of playing with the No.7, one thing is for sure, if he continues that form against City, Kolarov will certainly have his task cut out for him.
And whilst all the spotlight will be on Rooney and Robin Van Persie's partnership, Valencia's duel with Kolarov certainly promises to be one that might yet decide the outcome of the match. And what better place to regain his golden touch than at the home of his club's cross city rivals, City.
Will Chelsea end their string of poor results against their city rivals?
Not many would have predicted that barely a few months into his reign as Chelsea manager, Jose Mourinho would go on a run of three successive defeats. But, that is precisely what Chelsea have managed to do over the past three games and their midweek shock defeat against Basel merely amplified their problems.
On Saturday, they come up against notoriously bad travelers Fulham in a derby match, which might well show Chelsea what they are lacking.
In Darren Bent and Dimitar Berbatov, Jol has two of the Premier League's finest marksman to call upon, whilst Chelsea are left with an out-of-form Torres and an out-of-shape Eto'o to lead the line. Only time will tell, if their summer strategy went according to plan.
Will Sessègnon prove his manager wrong?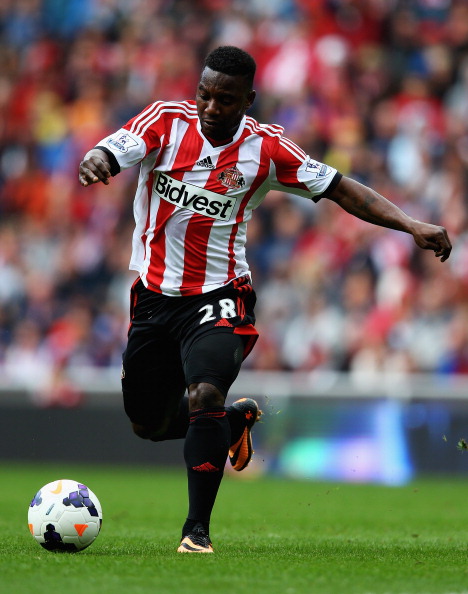 On being asked why he let his most creative player leave the club, Paolo Di Canio said that his lack of "desire and attitude" meant that he was surplus to requirements.
So you can be pretty sure that Stéphane Sessègnon will be going out of his way to prove his former manager wrong by displaying the kind of energy required to lift his side from the bottom of the table.
The 29-year-old finally received his work permit clearance only on Tuesday and looks set to make his debut against his former club on Saturday. He will hope to provide the spark that has been sorely missing in their play, as West Brom have managed to score a solitary goal in their opening four league games.
Will Luis Alberto finally get his chance for Liverpool?
With Philippe Coutinho injured and Suarez still not back from his ban, Brendan Rodgers has a selection head ache, that he could have done without as his side entertains the Saints on Saturday.
The question of whom to select behind Daniel Sturridge was one that would have occupied most of his time over the past week. But Luis Alberto has certainly made a claim for his place in the starting lineup.
Luis Alberto is in fine form, having scored a hat-trick for the club's U-21 side midweek and is accustomed to playing behind the striker, having excelled in the same for Barcelona B last season.
With the underwhelming Iago Aspas the most likely alternative, Rodgers could do worse than give the 20-year-old a start as he should look to capitalize on Alberto's good form, before Suárez returns and rightfully reclaims his starting berth.
Can Newcastle keep up their good form?
After starting the season with a hammering at the hands of Manchester City, which was followed by a dour nil-nil draw against West Ham United, Newcastle have now won two on the bounce and will be looking to make it three out of three, as they come up against a Hull outfit, who are struggling for goals.
With Loic Remy finally back and the whole Cabaye saga behind them, Newcastle certainly have the attack that could easily overpower the visitor's defense, which has already conceded five goals in just four games. Alan Pardew will be hoping that his side can add to the visitor's misery by inflicting the tigers third loss, with the season, still in its infancy.