Gael Bigirimana: More than an amazing story
897 //
13 Mar 2013, 23:45 IST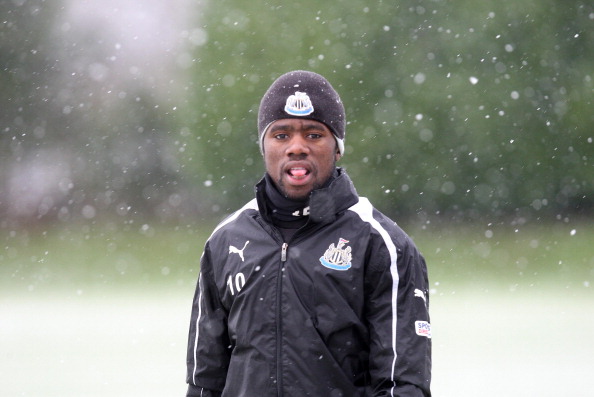 For someone who lived the first 11 years of his life in fear, Gaël Bigirimana has surprised many with his selfless attitude and optimism. Since arriving in England from war-torn Burundi, via Uganda, Bigirimana's life story thus far has amazed all who've read about it. However, he is more than just a "fairytale-esque story of humble beginnings".
Humble Beginnings
Gaël Bigirimana left his homeland (Burundi) as a refugee during a civil war, with the Burundi Government fighting against the rebel forces. Gaël's mother fled first, making her way to Coventry, England, where the Bigirimana family would be reunited 4 years later.
Walking to the supermarket with his brother, Gaël spotted Coventry City's youth academy. The determined youngster, then aged 11, went over the next day to ask for a trial. Though Coventry scouts were forced to turn him down, they were so impressed with the turn of pace he showed as he left the training facility that they made sure they gave him a chance.
In Gaël Bigirimana's own words (in an interview with BBC Sport):
"They asked if I had all the equipment, boots, shin pads and stuff like that. I said 'yes' but I did not. They said they saw me running fast but to tell you the truth I was jogging. The next day they gave me a trial. It was near the end of the season but they took me on for the following campaign. It must have been a miracle." 

After signing youth forms at Coventry City in 2005, Bigirimana developed so well that, aged 16, he was named on the 1st team's bench for a League Cup tie against Morecambe. In that same 2010/11 season, he again made the bench – this time in a Championship fixture away to eventually-promoted Norwich City.
With such progress, he naturally signed a professional contract in the summer of 2011. After being involved in the 1st team's pre-season preparations ahead of the 2011/12 season, Bigirimana made his debut on the 8th of August 2011, playing every minute of a 0-1 home defeat to Leicester City.
Bigirimana – who made an impressive total of 28 appearances that season – proceeded to play at such a level that he was named the Championship's "2012 Apprentice of the Year", beating off competition from other highly-rated youngsters – most prominently Jonathan Williams (of Crystal Palace) and Jordan Obita (of Reading).
In his 2011/12 debut season at Coventry, the Sky Blues were relegated from the League One, finishing 2nd from bottom. Considering that Coventry had been involved in relegation fights for the previous few campaigns, the fact that then manager Andy Thorn was willing to place his faith in an 18-year-old Bigirimana speaks volumes of the Burundi youngster's maturity.
After all, the Championship has been referred to as "the hardest league to get out of and the hardest league to stay in". It is most definitely not a league where just about any raw youngster can be thrown into and expected to survive, let alone shine.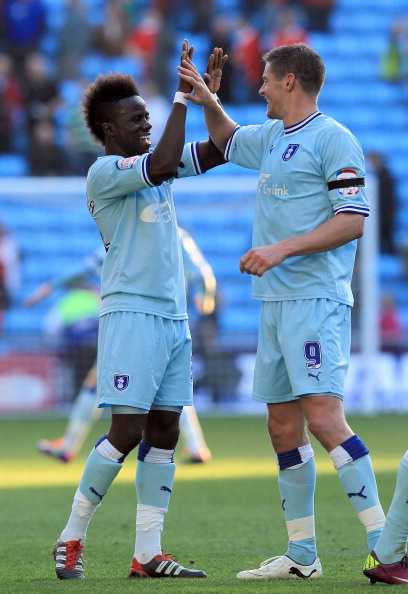 Big step up
After such an impressive debut season, it was of no surprise that Coventry were not able to keep hold of Bigirimana, especially after their relegation. Newcastle United snapped him up for a relative bargain fee – rumoured to be between £500k and £1 million.
"Bigi has done really well. He has impressed us. He has come in from Coventry with a season of first-team football under his belt at 18. He is exactly the type of player we should be bringing to Newcastle United. And he will get better here – 100%. Oh, and he gets Bigi as a nickname as he's 5ft 4in! He has looked really fine in training with guys who are at a higher level than he's been used to. Bigi has looked really good and that's great credit to him." - Newcastle boss Alan Pardew on Gaël Bigirimana after Newcastle's pre-season preparations.
Despite low expectations from Bigirimana's 1st season on Tyneside, in the sense that he wouldn't be a 1st team regular, he has gone on to make 23 1st team Premier League appearances at the time of writing. 'Bigi' has held his own over the course of this 2012/13 campaign, be it in the UEFA Europa League or in the English Premier League, scoring 1 goal – a brilliant strike from outside the box against Wigan Athletic – in the process.
Want an example of Bigirimana at his current best? That came in a pulsating fixture – A 4-3 loss at Old Trafford, where he held his own in central midfield before being replaced in the 65th minute. The fact that his direct opponents that day were Paul Scholes and Michael Carrick simply makes it all the more impressive.
Overview
Bigirimana is not afraid to put in a shift defensively and "get stuck in", with per game averages of 1.3 tackles, 0.9 interceptions and 1 clearance. Additionally, 'Bigi' has, per game, blocked 0.3 shots and has been dribbled past just 0.6 times. Though he might not be the biggest of players, he has won an average of 0.4 aerial duels per game. Qualitatively, the Burundi youngster has the pace, aggression and tenacity needed to survive and, possibly, thrive in the Premier League.
Offensively, 'Bigi' has shown his talent. This season alone, he has averaged (per game) 0.9 key passes. Though he has shown his inexperience at times, such as losing the ball 0.5-0.6 times per game, that should improve with experience.
An overall passing accuracy of 87.7%, is a startling statistic for a young debutant in the English top flight.
Holistically, Gaël Bigirimana has shown that he has the potential to be a good box-to-box central midfielder – what with his high energy levels, tenacity, work ethic and willingness to get forward et al.
Look to the future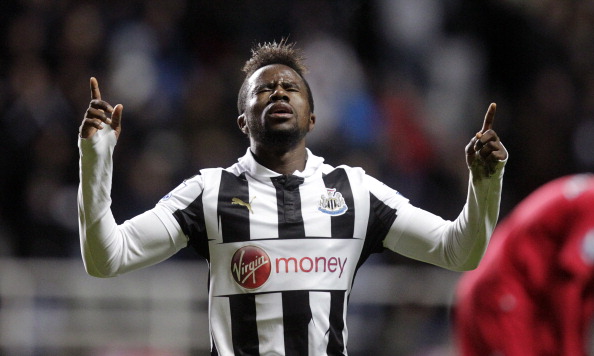 Where his future at International level is concerned, Bigirimana could play for England, Rwanda or Burundi. Currently without any international caps to his name, not even at youth level, perhaps England should call him up at U21 level to take a good look at his current ability and potential. Though he might end up playing for Rwanda or Burundi, it'd be a win-win situation for both England and Gaël Bigirimana as they'd possibly gain a future senior international while he'd gain more valuable experience regardless.
Having looked at his career thus far, I'd say that 'Bigi' could develop into a consistent Europa League-standard midfielder. With the plan at Newcastle United being consistent qualification for at least the Europa League, and having looked at the Newcastle squad, Bigirimana could eventually become a stalwart player in the Toon's central midfield. My expectation is that his peak years will be spent plying his trade on the hallowed turf of St James' Park.
Then again, I could be wrong and Bigirimana goes on to feature regularly in the UEFA Champions League, be it for Newcastle or a bigger club.
Considering all that he's been through thus far in his fledgling football career and, more importantly, his life, anything is possible for this Burundi Footballer.
As has been seen, this God-fearing (young) man will face all challenges head-on, with a 'Bigi' smile on his face.
Follow Mark on Twitter @MarkOoiZW
Please like O-Posts on Facebook
You can follow O-Posts on Twitter @OPosts