Gary Medel takes his frustration out on a plastic chair
708 //
01 Mar 2013, 16:21 IST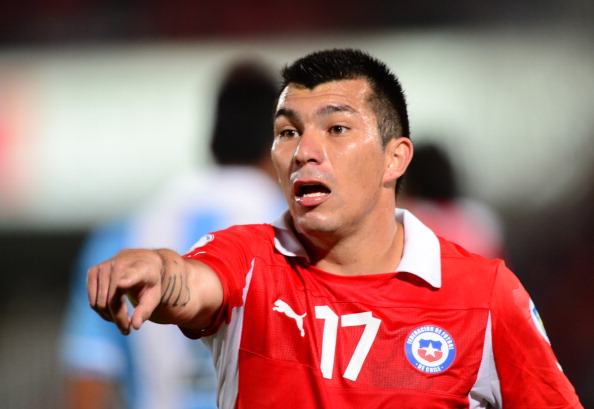 Gary Medel is one of the few people who lives up to his nickname, the Pitbull. This time he takes a whack at garden furniture, rather than at a person.
The Sevilla midfielder is famous for his ruthless aggression during the game. This time, during the Copa Del Rey match against Atletico Madrid, he was sent off for kicking Atletico's Diego Costa.
In the 75th minute, Medel gave Diego Costa an off-the-ball shoulder barge. The Madrid player fell down and asked for a foul. Medel was not too pleased with his antics. Costa's actions would have got him into trouble with referee for simulation, but then a furious Medel gave him a light kick. The Chilean was immediately given a red card for his action.
An already furious Medel refused to leave the pitch and needed his team mate, Alvaro Negrado to force him off the pitch. On his way, Medel took his anger out on a plastic chair by kicking it. The chair shattered at the place where he kicked it.
There was also a moment of comedy when he kicked the chair and slipped a little bit.
The night ended with the score line 2-2. Atletico Madrid now progresses to the finals of the Copa Del Rey to face Real Madrid.
Here is the video of the whole incident-