Harry Redknapp may not be 'The One'
1.21K //
11 Mar 2012, 19:54 IST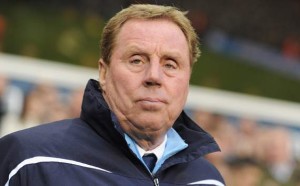 With the recent away loss to Everton, Tottenham Hotspur have now lost three Barclays Premier League games on the bounce. And the FA Cup tie against League Two side Stevenage gave Redknapp's side no reason to smile about. And now, Tottenham Hostpur, who not too long ago held a ten point lead against rival Arsenal in the league table, now face the possibility of that lead being bridged to a singular point if The Gunners run out victors against Newcastle United. But this end-season capitulation is now characteristic of any Spurs' season under Harry Redknapp, the man being touted for the England job
While this writer may probably have jumped the gun, but his side seem to possess too fragile a mentality to win the title, or even qualify for the Champions League on a consistent basis. It is a given that the players must share the blame as a result of shockingly meek surrender to opposition who put up even a miniscule threat, a lot of it must be shed on the manager of the club. Players will in all obviousness be demoralised after any disappointing result, after spending more than ninety minutes slogging for a positive one. It remains the manager's job to lift the players, teach them to get on with life and provide a morale fillip (refer to Sir Alex Ferguson's work at Manchester United for details), something which Harry Redknapp seems to have failed abjectly at. Blessed with scouting skills rivaling those of Arsene Wenger, Frank Rijkaard(and SAF himself), and a positive footballing mentality which entertains fans week in, week out, his mental ability might be his Achilles Heel.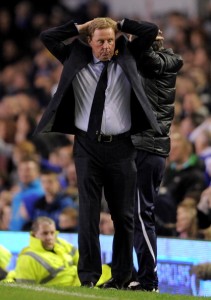 His man-management skills have also been called in to question several times. Most recently when winger Aaron Lennon complained of Redknapp having forced him to play against Stevenage despite a niggling injury. He lasted all of 34 minutes before forcing a substitution. Not the exclusive incident involving Lennon; last year in the Champions League game against Real Madrid at the Bernabeu, Lennon withdrew just five minutes before kick-off, complaining of illness, despite having his name on the teamsheet. He later accused Redknapp of forcibly putting in his name in spite of being fully aware of Lennon's plight. And there have been further altercations with 'keeper  Gomes, William Gallas, Vedran Corluka and Rafael Van der Vaart. These do not bode well for a man being seen as a prime prospect as England coach….or maybe they do!!
His frequent problems with his squad members adversely affect the teams results. To elucidate, if Lennon hadn't played against in the FA Cup, and Redknapp was fine with Van der Vaart, the squad against Everton would probably have Lennon on the right, Van der Vaart in the hole, and Gareth Bale on his preferred left, rather than Bale down the right, Sandro in the centre and a player as adept in central midfield as Luka Modric being forced to play on the left, and the outcome would undoubtedly have been different. His inability to provide proper back-up to his first eleven is also appalling. Lennon and Bale are the only wingers they have, Kyle Walker the established only right-back, and Luka Modric has no credible substitute. Redknapp let go of Steven Pienaar, who shred apart Chelsea on his return for Everton, and it just goes magnify the problems that Redknapp has in properly identifying and trusting some of his players.
"Old 'Arry" has a tremendous eye for talent, and his bargaining skills are to be lauded, but these qualities remain inconsequential at the national level, and while there may be few in the running better than Redknapp, his inability to rouse his players from their oft-visiting slumps is a big worry. And in a team like England which is infamous for performing miserably on the grand occasions (Euro 2008 or the lack of it, World Cup 2010), that shortcoming may just be the end-all.