Eden Hazard on Liverpool's win against City: "It's very good for the confidence"
1.96K //
03 Mar 2015, 19:18 IST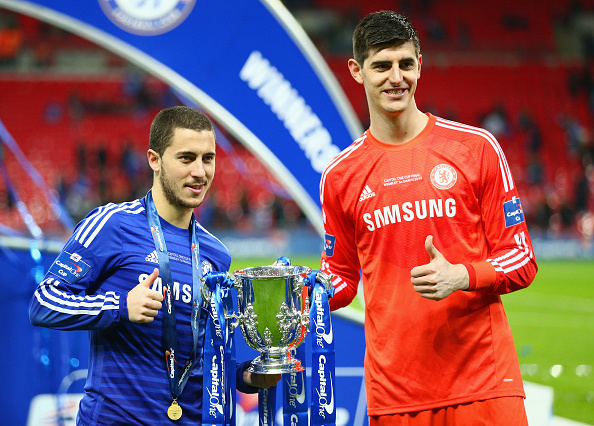 Having won the first trophy of the season on Sunday, Chelsea's focus turns to Upton Park tomorrow night as Chelsea travel to West Ham knowing they have a five point lead and a game in hand in the title race.
Liverpool's victory over Manchester City earlier in the day on Sunday has given Chelsea a massive boost and it's important that they take control of the league once again. Liverpool at Anfield is always going to be a difficult game for anyone and it proved to be the case on Sunday for Manchester City.
Eden Hazard was asked after the Capital One Cup Final of the title race with City losing three points and if it hands the advantage to Chelsea.
He said: "The season is still long. [The title race] is not finished. Manchester City have very good players, they play very well and it will be a war until the end. So it is important for us to keep going, we still have a lot of matches."
"By winning this [Capital One Cup] trophy, we can concentrate on the League 100 percent. It's always important to win trophies when playing for Chelsea. Before the game, we didn't feel pressure or think about the Liverpool-Man City game. Of course when you see the result and that Liverpool won, it is very good for the confidence."
The title race is far from over and as it has been seen this season that Chelsea can drop points when they are not expected to – as can their rivals. They must take each game step by step and focus on just the one game at a time. It was nice to hear Cesc Fabregas speak of the fact on the pitch at Wembley by stating that they will celebrate at the Stadium but then it's time to re-focus for the next game afterwards.
One thing is for sure, for this group of players to win their first trophy together, it can only inspire confidence and that winning mentality which helped the Blues kick on ten years ago.