Heads and Tails with Chelsea vs Liverpool
1.13K //
08 Nov 2012, 17:44 IST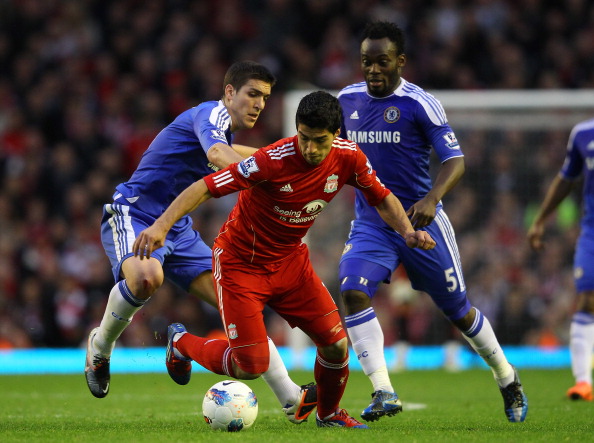 It's a big weekend in the English Premier League as Manchester City host Tottenham while Liverpool travel to Stamford Bridge to face Chelsea. Chelsea versus Liverpool will be a crucial game for both sides involved as Chelsea will be looking for a win in a bid to keep the points difference between them and League leaders Manchester United as low as possible, while Liverpool will be looking for a big win at Stamford Bridge to get their season up and running.  In the recent past, Liverpool have done exceptionally well at Stamford Bridge (last season) but Brendon Rodgers will be aware of the fact that this is a completely new look Chelsea. Di Matteo's side are starting to look like they are losing their focus and a defeat (or even a draw) could bring a smile on Sir Alex Ferguson's face. Heads and Tails is a concept where we look at both sides of the story, trying to understand what chances both the teams stand at earning the all important three points.
Heads (For Liverpool)
Liverpool's form in the Barclays Premier League has been absolutely pathetic this season. They've earned just 10 points from a possible 30. But in such big encounters, form goes out of the window. To be honest, against the likes of United, City and Everton, the Reds really did raise their game. Chelsea is one fixture which does bring out the best from Liverpool. Last season saw Liverpool win at Stanford Bridge twice in 9 days. This could just be the fixture Liverpool is looking out for.
Tails (For Chelsea)
Although Liverpool do have a good record against Chelsea in the recent past, the upcoming fixture should go Chelsea's way. Apart from a rather controversial defeat to Manchester United at home and a lackluster draw to Swansea, the European Champions have been at the top of their game. Starting the season with a young side and playing attractive football, not many would've fancied them to be where they are on the points table now.  Yet, they've managed to play really well and stay in the top two. A game against Liverpool will be looked at as an opportunity to earn three points and put some pressure on Manchester United and breathe down their neck at the top of the table.
Heads (For Liverpool)
Luis Suarez, Steven Gerrard, Joe Allen, Nuri Sahin, Daniel Agger, Martin Skrtel and Raheem Sterling will certainly start against Chelsea and will be fresh, because none of them have made the trip to Russia where Liverpool face Anzhi Makhachkala. Chelsea on the other hand, played a very important game in the Champions League this Wednesday against a Shakhtar team who made them sweat it out for a last minute winner. Currently, Chelsea seem to have problems of their own. The defense has been a bit shaky from the start, in addition to the unavailability of an injured Frank Lampard, a man who always performs well against Liverpool. Chelsea manager Roberto Di Matteo will have the option of putting John Terry back into the playing XI after he finished his four match ban but Terry himself may not be in the best frame of mind following his ban. Besides, there is over dependence on the likes of Mata, Oscar and Hazard to score the goals while Torres continues to be a misfit. If Agger and co. manage to subdue the trip, Liverpool surely has a realistic chance.
Tails (For Chelsea)
Following the harsh result against Manchester United in the Premier league, things haven't really gone Chelsea's way. Yet, somehow, they managed to neck Manchester United out of the Capital One cup and even earned a thrilling victory over a very good Shakhtar side. Such has been the resolve of this side this season. One could see their resilience and perseverance on display in the game against Totenham where Mata orchestrated a wonderful comeback from 1-2 down to win the game 4-2. Currently, on paper, Chelsea seem like they can eat up Liverpool but in a high tension game like this, it could go either way.